On November 23, 2010, I suffered a severe injury to my lower leg during wrestling practice. Eventually, the doctors had to amputate my right lower leg on December 30, 2010. It's been over 2 years now and I am beginning my journey!!
Accomplishments:
2012:
>Played nose guard for the Northside high-school Eagles in Warner Robins GA. While I didn't start the 2012 football season, I am on track to start this football season beginning August 2013.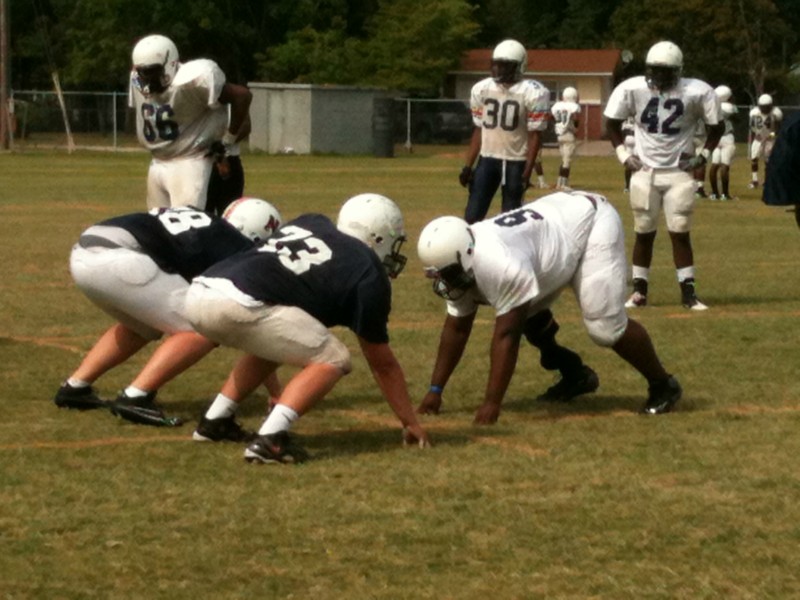 >I began playing handball with the Houston County adaptive sports program, I am one of the starting players for the Houston County Sharks.
>The Sharks won the 2012 GA high-school adaptive sports Handball Championship!!!!!
2013:
>The Sharks won the 2012-2013 GA high-school adaptive sports Basketball Championship!!!!!
>The Sharks won the 2012-2013 GA high-school adaptive sports Football Championship!!!!!
Dixie Game results:
Shot Put: 10.66
Weight lifting power lift: 325lbs
Weight lifting power press: 402lbs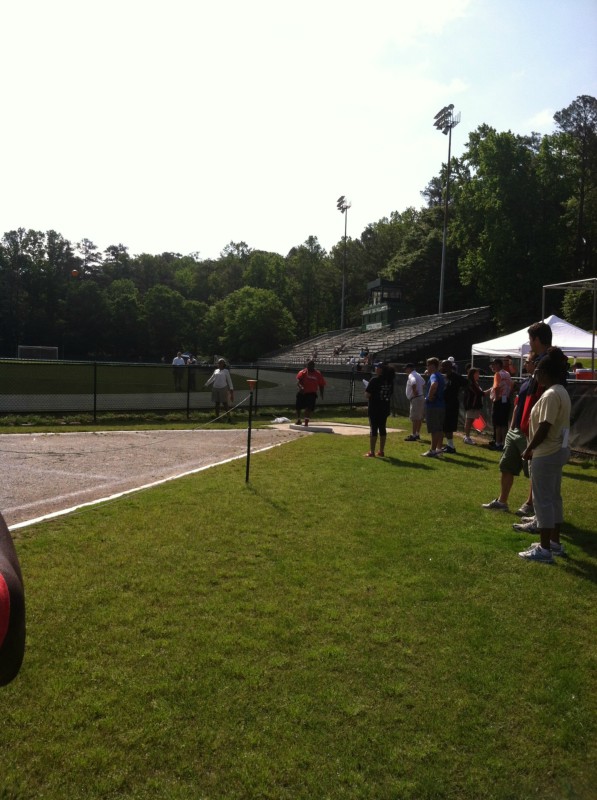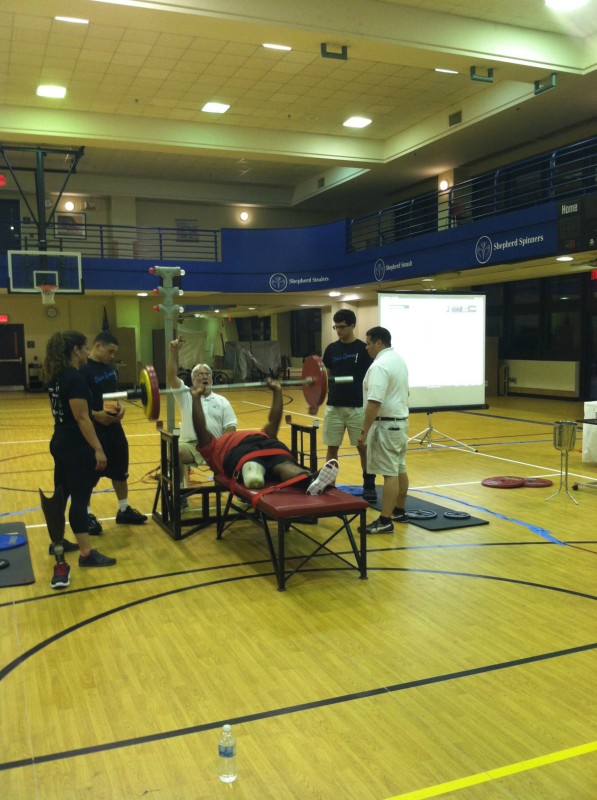 As you can see, I have been very busy!!!!
I won the shot put event and I also broke the national records for the Dixie Games in weight lifting. The record had been held for 20yrs before my numbers. My high numbers in this event caught the attention of the US Paralympics team managers.
I have been invited to attend the upcoming following events:
US Paralympics National Championships in San Antonio, TX June 13th thru June16, 2013: This event will allow me the opportunity to be considered for the US Paralympics team to possibly represent the US in the 2013 IPC games in Lyon, France and the 2016 US Paralympics games in Brazil.
2013 National Jr. Disability Championship in Rochester, MN July 6th thru July13, 2013:
The Journey with Ja-Que fundraiser event is an opportunity to help support me with my journey to the Paralympics qualifications this summer. As you can imagine, there are quite a lot of expenses associated with qualifying for this team.
Some of the expenses are as follows:
Expense Key
$: Starting at 75-100
$$: Over $100
$$$: Over $200
_______________________________________________________
>Registration Fees: $ per event
>Travel expenses: $$ per event (Hotel, rental car, air flights, gas and food)
>Passport: $
>Uniforms: $$ (Track and weight lifting, shot put shoes and etc)
UPDATES 6/24/13:
I want to thank everyone for all the love and support given to Journey with Jaque. So far we have raised $720 dollars that has helped with his last event in San Antonio TX. As most of you know, JaQue placed 5
th
in the discus event and 2
nd
in the shot put event, winning a silver medal. While he wasn't chosen to be apart of the 2013 USA Paralympics National team due to his inexperience and tenure (he was the youngest competitor in his events), he made a major impact with his performance and will be able to try out again next year.
Out of the $695 dollars donated before the trip, so far, $634 of this amount was used on the following expenses after the 5% website charge for the gofundme account was taken out:
1. $284.00 on car rental driven to and from San Antonio
2. $385.00 on hotel rental
3. $200 on gas
4. $215 uniforms
As you can see, his expenses went over the amount used to support his trip (-$450.00)*.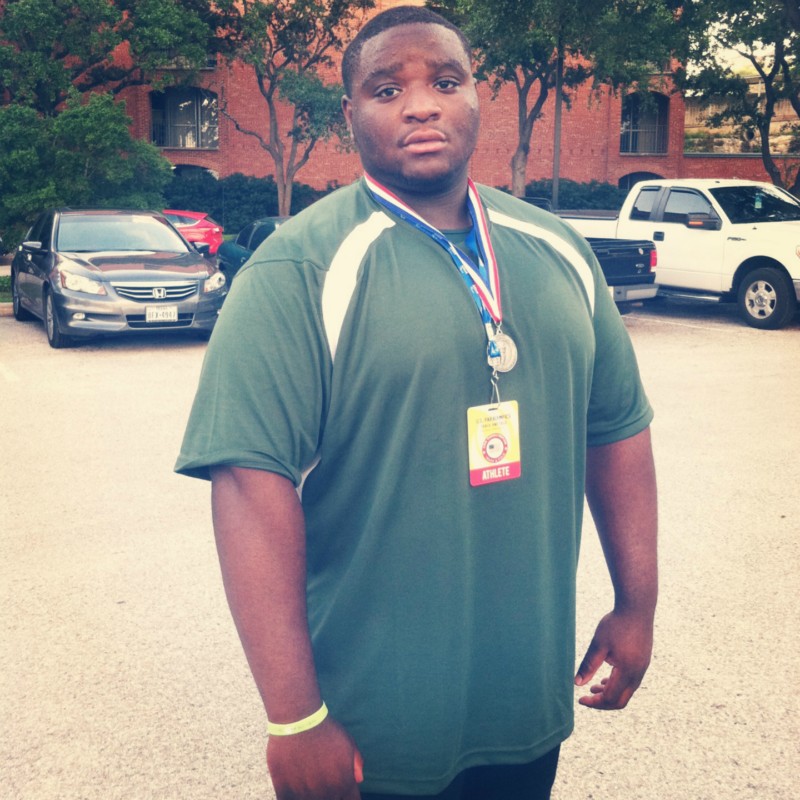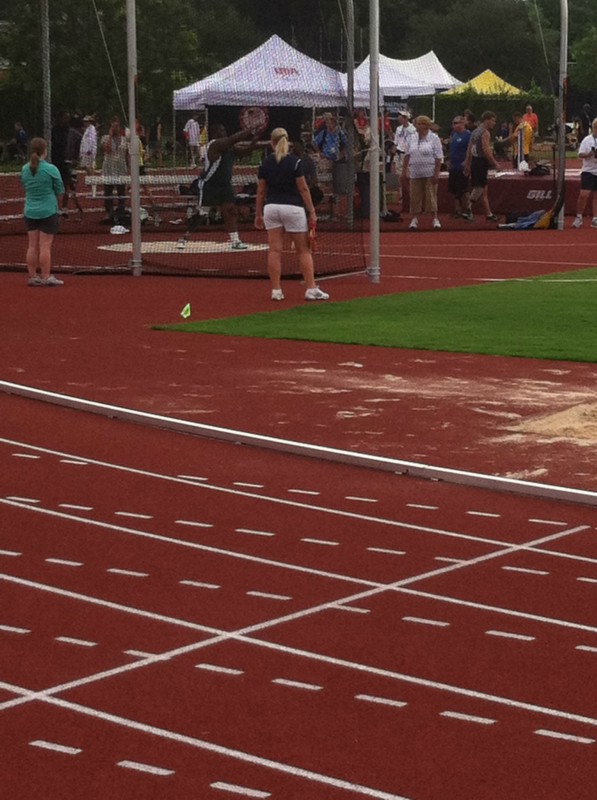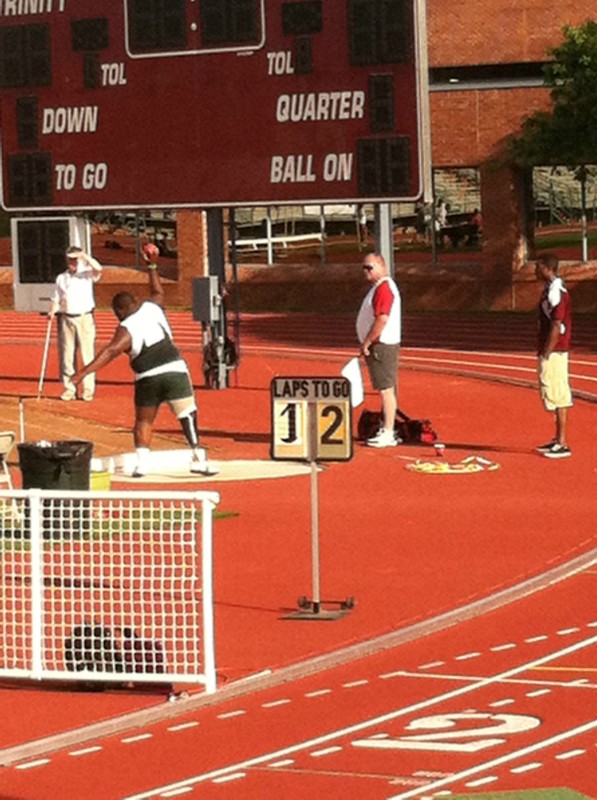 We are now preparing for his next track event in Rochester, MN from July 8
th
-July 12
th
, The National Junior Disability Championship, where he will be completing amongst his peers in the following events:
· Shot Put
· Discus
· Power lifting
· Bench pressing
If he wins his events, he will have another opportunity to travel out of the country to Puerto Rico to complete in the IWAS Jr. World Games representing the USA. While we are so very excited about this opportunity, the funds to take him to this qualifying event are not present at this time. So we are asking for at least 100-215 people to donate just $10.00-$20.00** to help support us with covering his expenses for this track event. Right now the current expenses *we will have to cover are the following:
1. Registration: $175.00
2. Car rental: $585
3. Gas: $350
4. Hotel: $500
If this is something that you can help contribute with, please do so this funding website. Without your help, its possible JaQue won't be able to attend, so we are asking anyone that is able to donate any amounts, please do so at this website. If you have already contributed, I thank you for your support and ask that you continue to pray for his successful journey!!! Thanks for your time and have a blessed day!!
*didn't include food expenses/doesn't include food expenses
** any overage will go toward his trip to Puerto Rico and the rest of his track events this season
Update 8/23/13 (read more about his story for this event on the following links:


http://www.postbulletin.com/sports/localsports/disabled-weight-lifter-has-raised-himself-up/article_c147555d-23ac-52f6-a879-ffe7a24536b7.html

www.njdc2013.com

Ja-Que made it to the 2013 National Jr. Disability Championship in Rochester, MN July 6th thru July13, 2013 and he swept all his events even breaking a national record for this competition, see results below:

Shot Put: He won this event with a 11.30 score that easily beat all his competition.



Discus: He won this event with a score of 39.58 and this was only his second time competing in this event!!!!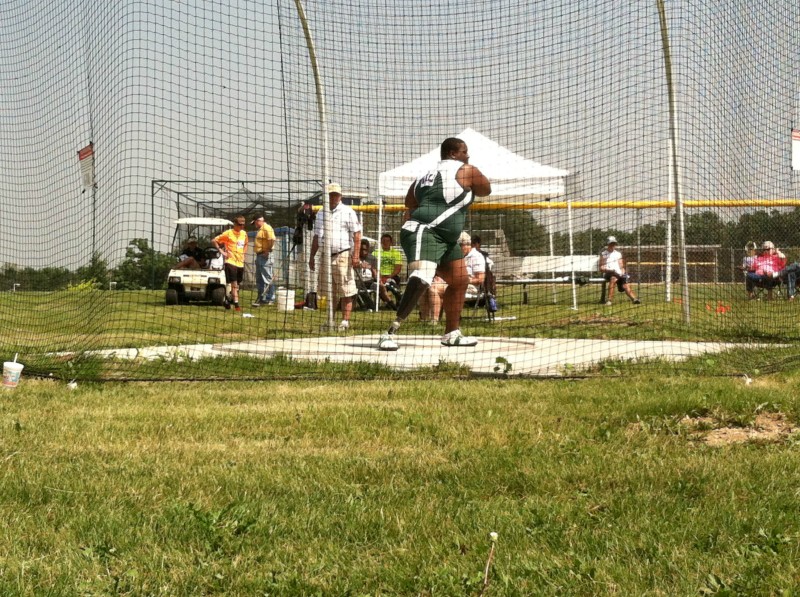 And for his final event...well lets just say he broke the first record of lifting 407lbs and then broke this record again by lifting 413lbs in powerlifting.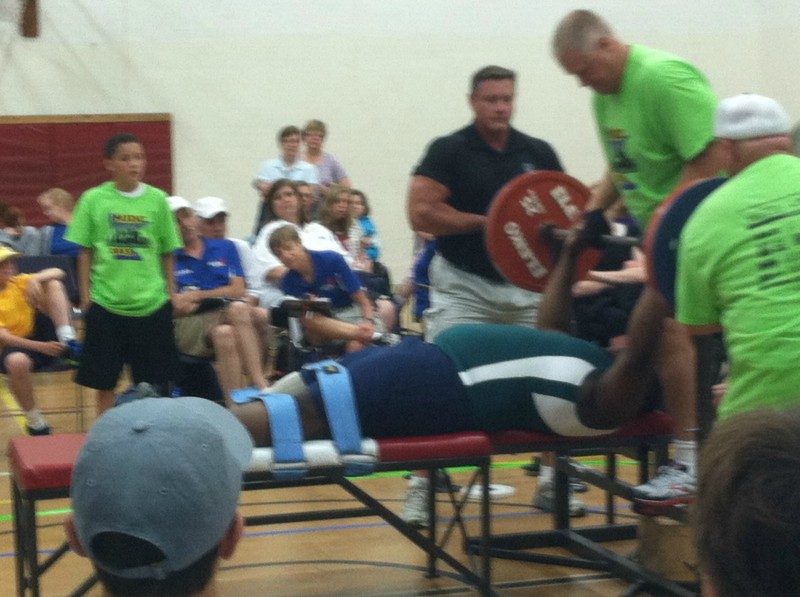 We thank God for everyone's support and donations with making it possible for Ja-Que to make it to the competition and successfully winning his events... We hope you are just as happy with the results as we were!!! Because of his results, Ja-que has been selected to attend the USA Paralympics camp coming up 10/5/2013 at University Central Ok in Edmond, OK. This is his very last step to being selected for the team and we are super excited about this opportunity. We are now in the process of raising money to help with the expense of flying him to this camp for the day. If you are able to give, please do and if you are not, please keep us lifted up in your prayers.

As for you NS EAGLE FANS!!!!! We will see you at the games this season because he will be starting this year on the field # 91 and all I can say....is.....IT'S GREAT TO BE A NS EAGLE!!!!! GO EAGLES!!!
http://blogs.ajc.com/georgia-high-school-sports/2013/08/29/northside-wr-amputee-ready-to-show-my-talents/