Hi! Thanks for taking the time to visit, I am Stephanie Smith, Melissa's sister. I created this page to raise funds for a handicap accessible home for my sister, as well as raise awareness of her diagnosis,Transverse Myelitis. After we had a bad fall out of Melissa's wheelchair outside of her small INACCESSIBLE rental apartment it became a crucial goal that I was determined to reach, to get her into an accessible home that is 100% safe, a home she could actually live in and not feel completely helpless and trapped. After 8 years of fighting, there is nobody more deserving. All donations made through this page will go directly to my sister and I hope and pray that we can get her what she needs and deserves......Read on.
At age
22
, Melissa discovered a golf ball sized lump in her neck. We had no idea what to expect but when they sent us to an oncology surgeon, it made us feel a little nervous. While we desperately hoped for the best, we were devastated to hear the diagnosis, Melissa had Hodgkin's Lymphoma. The doctors told us that this cancer had a cure rate of 85% after treatment so we were super confident. She spent a great deal of time at the hospital back and forth for chemotherapy every other Friday. We would all sit in the room for hours and hang out with other patients or watch movies while she received treatment. It was never a big ordeal for her, she didn't talk much about it, just pushed through. She was so strong, even on Saturday mornings after chemo, she would take herself to work with a smile on her face. She continued to work full time as well as finishing her Bachelors at Towson University. Almost a year later, Melissa was in remission, what a relief, we could breathe.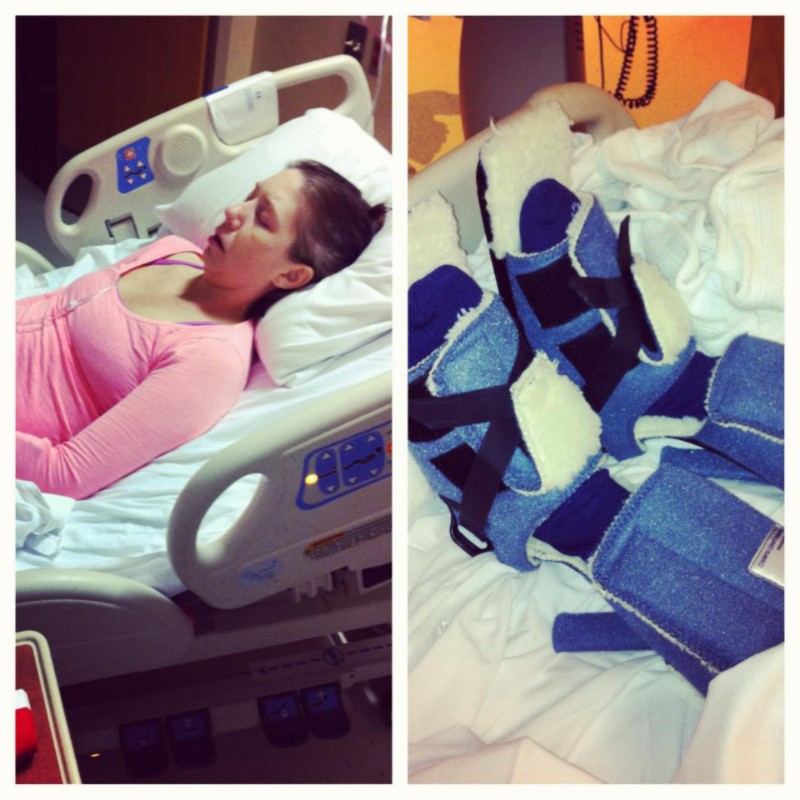 After almost 3 years of remission, Melissa once again found a lump in her neck and once again heard the word CANCER. Her Hodgkin's Lymphoma had returned, more aggressively. That being said, the treatment this time was also much more aggressive. She received several types of chemotherapy for several months which doctors referred to as the "big guns" chemo followed by an Autologous stem cell transplant. This knocked her immune system out completely and Melissa was very sick within 24 hours of starting all of this treatment and Hopkins became home for over a month so she could be monitored. There were infections and fatigue and her body refused to make platelets and we needed to have so many blood transfusions and the list goes on; while incredibly painful for Melissa, she never lost her smile. After cancer the first time, Melissa began taking classes again to be a nurse and give back, she worked so hard and while she was finishing up her transplant she found out she was accepted to nursing school with a 3.75 GPA, this had to go on the back burner for the time being since she still was not finished with her treatment. Melissa knew as soon as she was sick the first time that she wanted to be a nurse and it made perfect sense because she has always been the first person to help ANYONE in need. Melissa finished her 28 days straight of radiation in November that year. Months later, we heard the word again, REMISSION!
All of these accomplishments, putting herself through college, beating cancer TWICE, her admission into a nursing program, were shadowed in 2012 when a tingling on her legs grew until she was tripping and dragging her feet, often to the point of falling. We were back at Hopkins and Melissa was in excruciating pain but all of her spinal taps came back clear and doctors were at a loss. Further testing revealed that she had developed an extremely rare neurological disease called Transverse Myelitis in which the immune system attacks its own spinal cord. The disease started to spread so fast once they found out what it was. At one point it reached my sisters blood brain barrier and the doctors told us that she wasn't likely to make it through the night if it crossed over this barrier BUT it didn't! There is not a specific cause for this disease and there is no cure either. One thing that is so important to know about TRANSVERSE MYELITIS is that it DOES NOT DISCRIMINATE. While, my sister had other health issues before TM, one would think that it was linked to the history but in most cases we have ever read or heard about, people affected are healthy as can be and it takes them over all of a sudden. This disease affects all ages including little babies.
Currently Melissa has been left paralyzed from the chest down and is confined to a wheelchair. Her life has been flipped completely upside down. Simple everyday tasks, we take for granted, she cannot perform unassisted, including going to the bathroom, cooking meals, taking a shower, getting dressed and the list goes on. My sister has always been the most independent person that I know and has been the one that always helped all of us and anyone else but never needed the help, she has always taken care of herself and everyone around her so this has been a tough transition, it is a work in progress to say the least.
My sister is the strongest person that I know and that being said after 7 plus years of fighting for her life, it has taken its toll on her in every way. She has always bounced back so quickly from everything and pushed herself after cancer, as she LOVED the gym and working and being around her friends and family, she dove back into her life head first. Now there have certainly been times she simply retreats and isolates. The stress of not being able to work and take care of herself and her endless medical bills and loss of independence is weighing on my sister so heavily at this point. This is frightening to me and my family and ALL of her friends as stress can trigger TM. Melissa should be back in physical therapy in the next couple of months which helps her so much since she has always loved the gym anyway and it has always been her stress relief, it helps her feel more normal and like she is making progress. She only gets so many physical therapy appointments every year because of insurance purposes so these times are very important to all of us.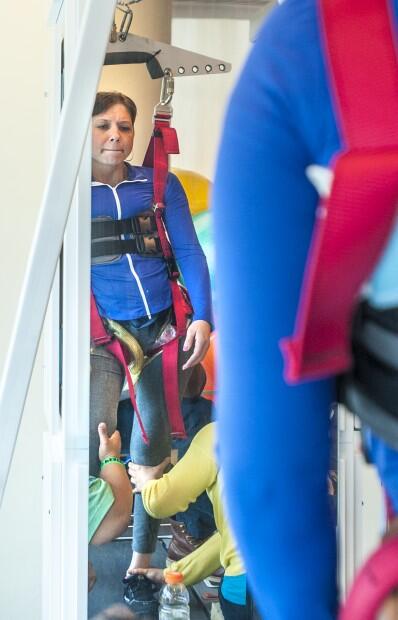 We do not know what the future holds for my sister but our goal for Melissa would be to find her an accessible place to live and function once again. If she was able to live in a fully handicapped accessible home, I believe her spirits would lift dramatically. She has ahard time getting in and out and has two dogs she adores that have been with her through all of this and she doesn't get to take them on long walks anymore, she hasn't been able to cook for herself in over a year, it's the simple things she misses the most, the things that we don't even realize are privileges and luxuries. Another goal would be to raise enough to put hand controls on Melissa's car once shecan get one as her car was on a lease which made sense 3 years ago but not today, that lease ends in May. She hasn't been able to drive in over a year and having to depend on everyone else to get her fromplace to placeand all of her appointments is tough and she just doesn't have that independence anymore which is such a big loss.
While our WONDERFUL community has come together to support Melissa, that money goes quickly. My sister and I would also love to help raise awareness about Transverse Myelitis as it is such an unknown and relatively unstudied disease. It is hard to get funding for TM since the disease isn't "popular" but it is so important to us as this disease is SO MUCH MORE than not walking. My sister would be so happy if she could help represent this disease and be there for anyone and everyone who has any questions or feels like they can't handle all the hard things that come with TM. Just reach out to us, I know she will do whatever she can to help anyone she can.
We will continue to share her story until she is in a comfortable living place and can find her independence once again.
Any donation of any amount is much needed and so appreciated.
#KCCO