It's my birthday today, and I'm in LA at a music conference. (My son is kind enough to watch my house and feed my cat for me.)  Everyone down here unanimously loves my new tracks ~thank you Sean Walker and Synergy studios and all the great
musicians who played on them.
I will be cutting a few more tunes to finish the EP called 'Listen People' when I get home.
Thank you again to everyone who has donated~ I will make links to the tracks when I get home for you.
If anyone would like to make a birthday donation to help me finish my EP it would be greatly appreciated.
Much love,
Laurie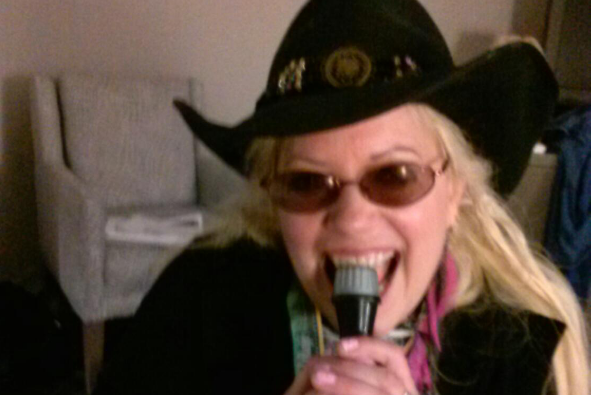 I'm raising funds to help complete my new EP - 'Listen People'
(I'm going into the studio next week), and to buy supplies and time to work on my new Expressionist series of art.
I've changed the title of the new EP to be released next month - 'Listen People'; which I have already written 5 new songs for, including: 'She's Up With the Angels' (Semi-Finalist - Aug. 2013 Song of the Year Contest), 'What Does Bob Think', 'Listen People', 'A Girl Behind the Mask', 'Give Up Me' (a new piano/vocal version will be recorded next week) - (Semi-Finalist - Song of the Year contest), plus dance mixes, etc.
You can hear some music tracks from previous albums and demo tracks of some of the new songs at:
https://soundcloud.com/laurie-miller
I've added one of the two new series of Rain Paintings I completed in December, 2013 my art site:
www.lauriemillermodernart.com
 I also completed another new series of Rain Paintings - April 2014 - Michael, my son, and I are completing a documentary on how I create the Rain Paintings.
Here is a slide show of the two Rain Painting series and an instrumental song I wrote:
https://www.youtube.com/watch?v=Nq4IVioeBrE&feature=em-upload_owner
If you have ever enjoyed listening to my songs, watching me play bass, or looking at my art, then I ask for your kind and caring generosity and help so that I can once again create and share my artistic endeavors.
I love creating more than anything else! : )
Thank you very much! xoxo Laurie
Thank you again : ) Every $1.00 helps!