Be the first to like this update
Hello everyone, I just wanted to share with you the great news from Ghana that the ICT center is now fully equipped and the vocational school, which includes the women's empowerment center I helped build, is now about to open.
Thank you again from the bottom of my heart for allowing me to be part of this and bring my contribution to this project.
I will very soon be off again - for three months volunteering in Nepal on healthcare and teaching projects. New adventures await me!
Thanks and take care,
Alycia
********************************************
Je voulais partager avec vous la bonne nouvelle du Ghana - tout vient a point a qui sait attendre: le centre informatique est maintenant completement operationnel et le centre d'autonomisation des femmes que j'ai aidé a construire ouvrira sous peu.
Merci du fond du coeur de m'avoir permis de participer a ce projet et apporter ma petite pierre a l'édifice.
Je repars tres bientot pour trois mois de benevolat au Nepal, dans des projets liés a la sante et l'education. De nouvelles aventures en perspective!
Merci et a bientot,
Alycia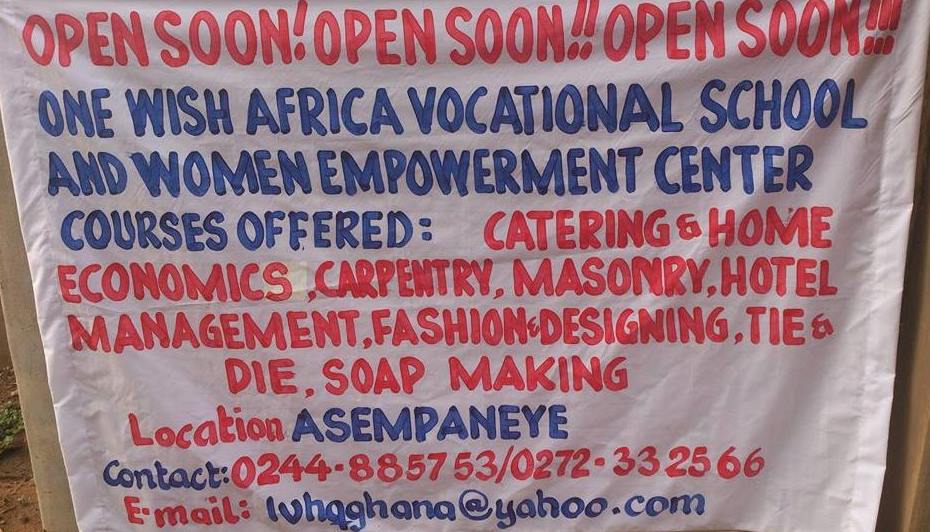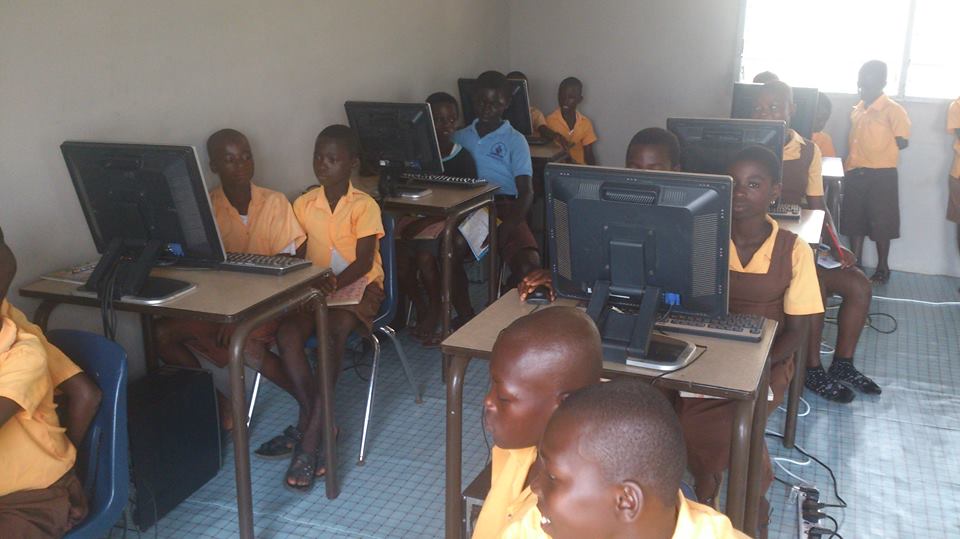 Hello, my name is Alycia, I am a 17 year old High School student. I am preparing a volunteering trip to Ghana in August 2013 to work on a construction project with a local NGO, Volunteer Corps Organization
(
www.volcorps.org
) in order to create a building that will house both a women's empowerment center and a Computer Education center in a rural area.
Women's empowerment is critical for tackling poverty and social injustice in Africa. The goal for the women's empowerment center is to create employment specifically for the disabled and widows through skill acquisition and training. The organization would also like to focus on counseling for abused and battered women, child abuse, HIV/Aids, and teen pregnancy.
The purpose of the Computer Education center is to provide students with the real experience of working on computers rather than learning about them through a book and drawings on the board. While students in urban school are provided computers in school, very few students in rural schools have ever even seen a computer. Providing students access to computers is a key step in bridging the gap between education in urban and rural schools.
I am raising money towards my trip through tutoring of younger students at my school and working during the holidays, but I still need help to raise the sum of €2800, to pay for flights, housing and food, equipment, visa, vaccinations, etc. If through your support I achieve more than this goal, I plan to use any surplus towards funding equipment for the ICT center.
I don't expect you just to give me money for nothing though :) In July I will be doing a sponsored kayak challenge (and those who know me and my level of fitness will vouch that it will be a challenge, especially as I am a kayak novice!). Coast to coast Scotland, Fort William to Inverness along the Great Glen canal, loch Lochy and Loch Ness - 95 km in just 3 days, for which you are welcome to sponsor me.
You can help in two ways:
1) By sponsoring me for my kayak challenge through donating on this site. Even €10 can make all the difference!
2) By sharing my project with your network by email,Facebook, Twitter, Instagram, LinkedIn, or any other means you can think of.
Of course, if you see me every day, you can also donate directly to me, and I will keep a tally of offline donations on this page too.
However you choose to contribute, I thank you in advance - I wouldn't be able to do this without you!
Take care,
Alycia