Throughout the month of April, a powerful storm system caused a flurry of destructive tornadoes that roared through Arkansas.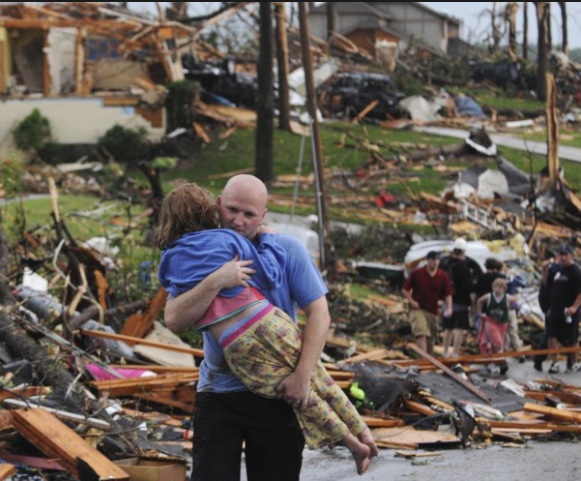 View Fox News Story: 
HERE
View Phots of Damage: 
HERE
When disasters strike it is often easy to feel helpless and powerless. This is how thousands of individuals feel during the aftermath of the tornados that devastated Arkansas. Its time for everyone to realize that you can help, that you can make a difference in the lives of these people, that you can jumpstart the recovery process for the communities that were destroyed. 
What did any of those innocent people do to deserve having their homes, belongings, and lives destroyed by the tornados that ripped through their state? The truth of the matter is that they didnt deserve it. We are all fortunate enough to have a roof over our heads and be able to return to our safe, comfortable homes everyday and now those innocent people have nowhere to turn. We will use your donation to help the people of Arkansas rebuild and secure a safe future for themselves and their community. 
Those people who lost so much are not much different from you and me. They are mothers, fathers, sons, and daughters. They are people who love and care about their family, friends, and community. They work hard to secure comfortable futures for themselves and those around them. The tornados blew their security away and now you have the opportunity to help them rebuild their homes and lives. How much would you appreciate support during a time where hope seems completely lost? You can now brighten their futures and give them hope. 
You can be the catalyst for a multitude of improvements for the thousands of affected people in Arkansas through your donations. Every cent you donate will be sent to the relief and recovery efforts that will rebuild the lives that have been destroyed. The support you give will be greatly appreciated by all those affected and you can make a difference in their lives. 

We have set the goal for the campaign at $5,000 but hope for this goal to be greatly exceeded so that the people affected by these devastating tornados will be able to further rebuild

On behalf of all of the people who will benefit from your donations I would like to thank you for your generosity and compassion.