The original WW1 Trees of Honor Memorial was established in 1926 at Colt Park by the Rau-Locke American Legion Post #8. That post is still active and we met with them last week and they are on board. They will use their resources to help us connect with area families whose relatives were honored in 1926.
Help restore  a memorial to Hartford, CT veterans who lost their lives in WW1. The memorial was established in 1926 honoring 215 Hartford veterans who made the ultimate sacrifice. The memorial which was made up of 215 plaques mounted on poles in front of 215 Elm trees but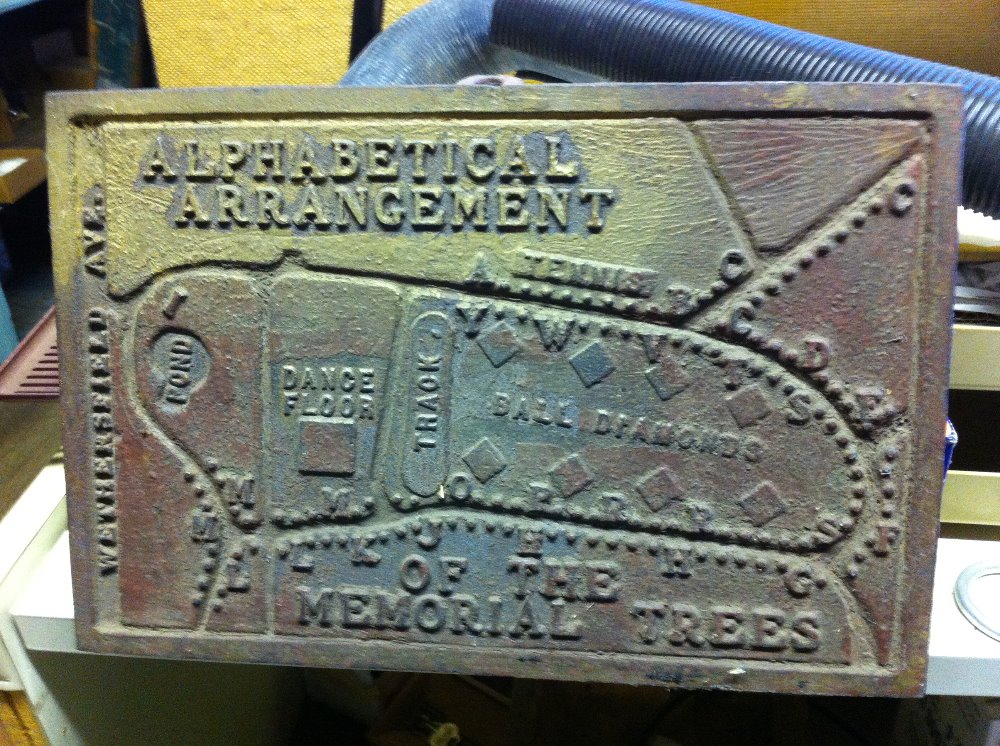 was dimantled in the late 1960's when the Elm trees died as a result of the Dutch Elm disease. The plaques removed from the memorial and were stored in the basement of a park outbuilding and then forgotten. Recently they were rediscovered. After inventoring the plaques it was deternined that 30 plaques were missing or damaged. The cost to replace the missing or damage plaques is $325 per plaque or $9,750. A local company has agreed to donate the restoration of the recovered plaques. There are also plans being developed by a local landscape architect at no cost to create a new memorial in the park that once housed the original memorial.
Help us honor so many who gave their lives.