Mangok Bol - Rescue Abducted Children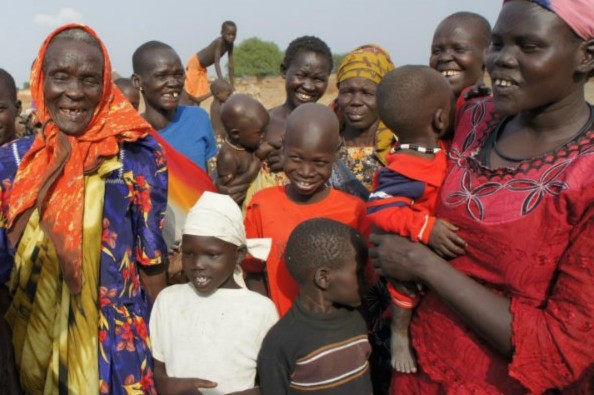 NOTE FROM MANGOK BOL:
For your updates on the children search, in the past two weeks, I had been in touch with the people on the ground and the second in command of the militias who are operating in the area where the children are believe to be held. The second in command was contacted by one of the people working on the case. He admitted that the children were in the area and promised to do all he could to secure the release of the children. On a positive note, he said that the children were alive and being held somewhere in the jungle. In the first week of July, he went and talked to the chiefs whom he said are currently reaching out to those believed to be holding the children. If you can, please put up the updates on the gofund and let everybody knows about this development. And remind them of how grateful my family and I are, for all their support.
A note from Bol 

How we will use the money:

1. We are now involved in searching for and attaining the 4 abducted children, my nieces and nephews: Makuei (2), Abiei (8), Ajoh (6), and Anyieth (4). I am leaving for South Sudan next week to meet with organizations and individuals on the ground. 

2. Once we recover the children we will need to be able to care for and support them as they are now orphans. Both of their parents, my brother and sister-in-law, were murdered in last week's attack of Kolnyang.

Sudan Tribune - Nearly 30 Killed in Jonglei's Kolnyang Attack
http://www.sudantribune.com/spip.php?article49866

Boston Globe - Another Lost Generation in Sudan
Please google the article (the link continues not to work)
What is GoFundMe?

Fundraising made easy >>
CONTACT
LINK
POSTER
REPORT
Anonymous
26 days ago (Monthly Donation)
Anonymous
1 month ago (Monthly Donation)
Anonymous
2 months ago (Monthly Donation)
Anonymous
3 months ago (Monthly Donation)
Anonymous
4 months ago (Monthly Donation)
Anonymous
5 months ago (Monthly Donation)
Anonymous
7 months ago (Monthly Donation)
paul jankowski
7 months ago