Dad needs a Heart Transplant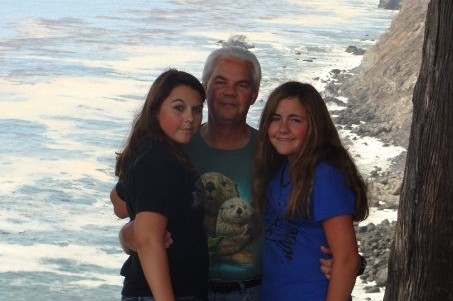 hi guys
thank you all so much for donating! dad has finally got his heart and now we only have a little bit before the dr bills set in !! we still have a little bit more to go before we reach our goal, we are so close !!!!anything you can donate would be so appreciated ! so far he is doing well and has a couple months of recovery before he gets to come home
So as many of you know my dad has been in and out of the hospital for years. The last two years have been hard, and the doctors say that he will need to have a heart transplant for him to get better.he just got out of the hospital yesterday, his sodium levels are not where they should be and the medication they would like him on is $16000 before insurance, since it is the only drug of its kind. Not to mention that the actually transplant surgery is over $100,000, which is the cost of the hospital fees, the heart, surgery, and medications and rehabilitation. i would love for him to be able to do more of the things he loves to do and to do them like he used to. I miss going to things like reptile shows and the insect fair with him, and i know my sister misses him going to her band competitions and shows. This year because of the cold and wind he couldn't come pick out the Christmas tree with us or stand to put on the lights.
I would love to be able to have him do these things with us again. Please,if you can help us out in anyway it will help immensely ! Thank you for reading !
What is GoFundMe?

Fundraising made easy >>
CONTACT
LINK
POSTER
REPORT
Dave and Tracy Barker
6 days ago
Happy birthday and continue your great recovery and photography! Tracy and Dave
Anonymous
24 days ago (Monthly Donation)
Anonymous
1 month ago (Monthly Donation)
Anonymous
2 months ago (Monthly Donation)
Sestra Brown
3 months ago
Hi All, I am so happy that everything is going well. Alrighty David (and Dorothy)!! Gerry is keeping me up to date! Sammie and Katie - good job on keeping things together at home!! Love, Sestra
Larry Leventhal
3 months ago
Anonymous
3 months ago (Monthly Donation)
Larry Leventhal
3 months ago
Jillian Gallant Barrett
4 months ago
Well wishes to you from Rande Gallant's sister.