Hate crime victim in need of help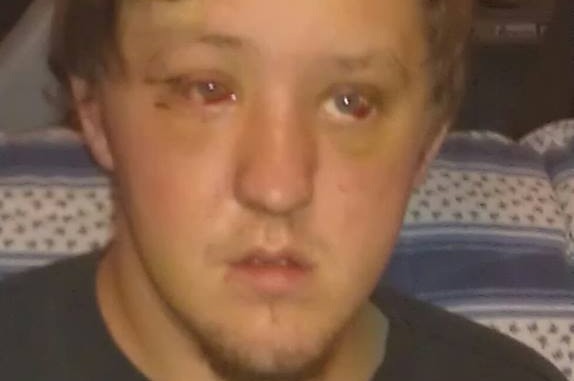 Wow! thats all i know to say to waking up this morning and seeing that the amount on this had changed so much in the past 5 days. i had honestly given up on thsi fundraiser a little while back and had not been on here in a bit, but this morning i saw an wmail saying ai had recieved $20. Thinking that was probably all i had gotten, i got on here this morning to check it out and saw so much i could barely breathe. You guys have no idea how much this is going to help me out in my current situation in life. Among many other ways this will help me out right now, this is going to get me back into college at the local community college in January. To me that is the best thing that could possibly happen to me right now. With all this being said i just want to say thank you so so so very much everyone for this wonderful surprise. You all have blessed me so much through this and i hope kharma blesses you all for your wonderful, generous help in this. Thank you so much and you all have a blessed day.
       Hi. My name is Arron Keahey.  I was recently lured and ambushed, beaten to almost an inch of my life, after meeting a man on a social app, simply because I am gay. I had to have facial reconstructive surgery, had brain trauma as well as memory loss, which is still affecting me pretty bad, and a lot of emotional backlash. I am constantly dealing with depression and other emotional problems still. In the midst of it all, I am trying to start my life over now. I am having a hard time doing so and am needing help with normal necessity bills and everyday expenses while I rebuild my life and get myself back to life and everything in order money wise .  I am also hoping for some help with paying the large amount of medical bills.  Any donation to me will be truly appreciated, and I cannot thank you enough for your support.  Here are a few news articles about the incident:

http://www.dallasvoice.com/springtown-man-killed-hate-crime-meeting-man-phone-app-10157755.html

http://www.dallasnews.com/news/crime/headlines/20140515-springtown-man-indicted-on-hate-crime-charges.ece

http://www.wfaa.com/news/crime/Springtown-Police-investigating-possible-hate-crime-gay-man-severely-beaten-224932742.html


http://dfw.cbslocal.com/tag/hate-crime/




Even if you do not have the resources to donate, please share this article and spread the word of what happened. I truly believe that the more problems like this in this country are talked about, the less it will happen and the closer we will be to a solution.


Thank you very much for taking your time to look at this and thankyou in advance for any help you could possibly give. have a blessed day.
What is GoFundMe?

Fundraising made easy >>
CONTACT
LINK
POSTER
REPORT
David McDermott
2 months ago
Heal quickly...
Lee and David Crawford-Laney
2 months ago
Hang tough.
Sending you positive, healing thoughts
Arthur H. Blackburn III
2 months ago
I am truly sorry that you have had to endure emotional and psychological pain at the hands of a sick, twisted, hate filled piece of garbage. I wish you the speediest possible recovery although I sadly realize that has become a part of you for the rest of your life. For that I am truly sorry. I, too, have suffered severe mental illness in my younger years. Rest assured that this evil bastard is getting his comeuppance in prison.