Help KUGR.org replace its studio board.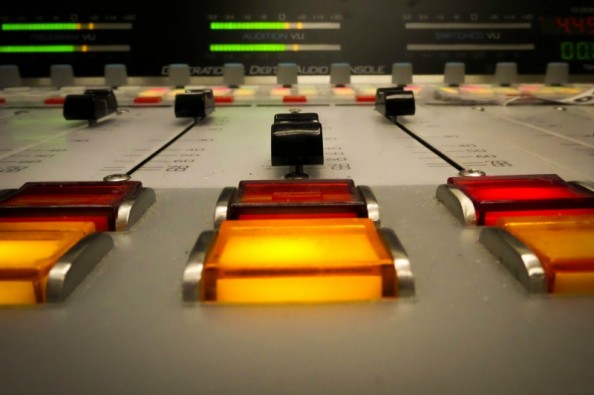 We've updated the about information with the estimated cost for upgrading the studio equipment an board.
KUGR.org is an online college, student run, radio station in the Murrow College of Communication at Washington State University in Pullman, Wa. 

The station offers students the opportunity to host a show based off of what they are interested in. Our DJs and talk show hosts take full advantage of this as the shows on the station range from sports talk to top-40 music.

Another benefit that the station offers is the ability to call live W.S.U athletic events that occur on campus. The athletic department has given us the great opportunity to give our DJs and hosts valuable experience with live sports play-by-play and color commentary.

KUGR is in some serious need of basic studio maintenance as well as upgrades on some of the studio's key pieces of equipment. The board is five years out of date and is slowly starting to break down. Another problem is that the microphone stands are starting to far apart and this is impacting the ability of our DJs and talk show host to run their shows.

An IP-12 studio board would costs around $8000, and updating some of the other equipment is going to cost around $4000. 

Donations of any size are greatly appreciated!
*KUGR.org is not a registered non-profit organization*
What is GoFundMe?

Fundraising made easy >>
CONTACT
LINK
POSTER
REPORT
WSU class of '81, here. I ran KWSU TV on the weekends from 1979-1981. Jack Bowers and I started KORT dorm radio station (cable, only) from scratch in 1978, but I think that only lasted a few years. Here are a few bucks toward your upgrades. Good luck!
Albert Powell
10 months ago
I was on KUGR from 1969-73. Donate now to support the experience that makes Cougar broadcasters the best on the west coast!
Lynn Granberg
11 months ago
Dan Tomlinson
11 months ago
KUGR Program Director, DJ and News reader 1973 and 1974.
Jacquie Miller
11 months ago
Really feel that the school should be able to afford this equipment considering the tuition charged our students.
Dale Engele
12 months ago
Jesse Cassino
12 months ago
Go Cougs!
Michael Pickrell
12 months ago
Go Cougs!