Donations for Mady's Medical Expenses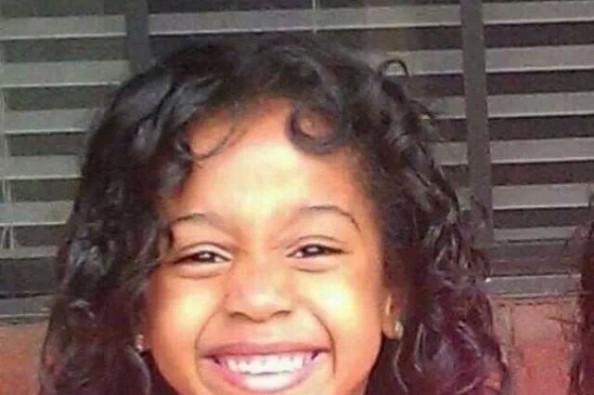 Raised: $7,309.00
Goal: $300,000.00
Created by Tiffany Calhoun on November 27, 2013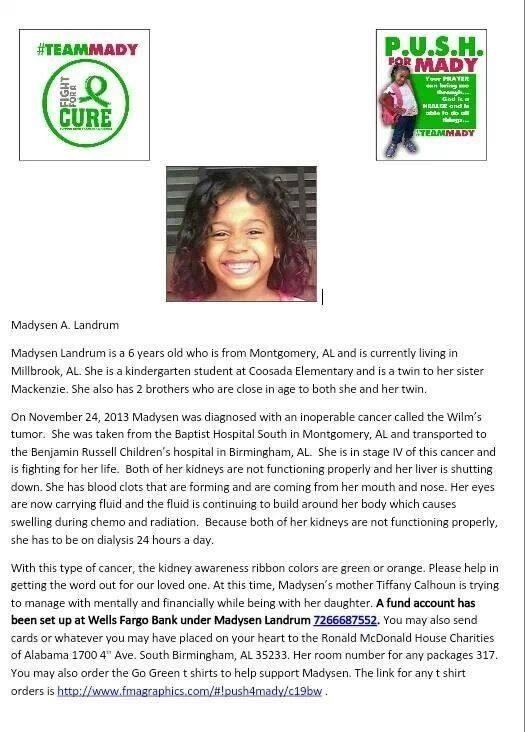 Recent Donations (224)
$7,309 raised by 224 people in 4 months.
$20.00
Keisha Gatson
3 months ago (Monthly Donation)
$20.00
TK Jones
3 months ago
I Pray strength for your family. I am sorry for your loss of your beautiful baby girl. I lost my mother and other family members to Cancer and know the pain all too well. I am awaiting a Cancer screening and claiming to break a cycle within my family. Cherish her memory and that beautiful smile through her twin and other siblings. God Bless your family!
$10.00
Amber Owens
3 months ago
$20.00
Lacretia Hill
3 months ago
$600.00
Anonymous
3 months ago
$25.00
Angie Jones
4 months ago
$20.00
Anonymous
4 months ago
$5.00
Tara Woodall
4 months ago
Sorry for the spelling of her name on my last donation. It was autocorrect. Praying for you! TeamMady
$25.00
Tara Woodall
4 months ago
Praying for your family. Mandy's story has touched the lives of me and my sons. We have prayed for her since we heard about her story. I pray for your strength today and every day. God bless you and your family.
$5.00
Javette Jones-Gadson
4 months ago
I have prayed and a shed a many a tear for your child and your family. As I wake up this Saturday morning realizing that Madysen's home going service is today, tears roll down my face as a mother and a compassionate human being. I get joy and strength from Tiffany though; she has been absolutely amazing throughout this whole process. While my family does not have lots of money, any extra money for that fact, I wanted to do something. RIP, little angel!
1-10 of 224 donations
Next