HELP Navy Vet Stephen&daughter Rachel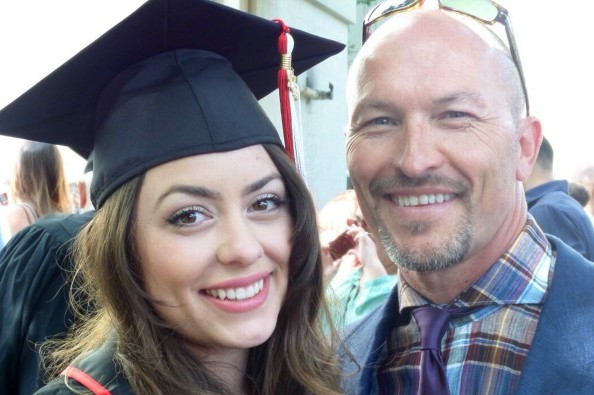 Everyones support has been amazing. Thank you all! If you know of any deals for furniture near Decatur GA we appreciate it. They are on a hunt to put the apartment together, the best that they can.
A retired Navy Vet and his 24 yr old daughter started a cross country journey from Los Angeles to Atlanta GA last friday November 8th, 2013.


The Vet traveling to ATL to re-locate and work at the Veterans Hospital (VA).


During there stop in San Antonio, TX their UHAUL was stolen (November 11th). It was parked at the SHERATON by the airport in a lot protected by a security guard who claims to have seen 'nothing'.


Somehow the UHAUL was taken by thieves who were 'unseen' while going through the process of unlatching a hitched car breaking into the UHAUL and drive away from the "protected lot" unseen.


However, all of their belonging are gone, all furniture, clothes, everything they owned was in that UHAUL.


The UHAL was located this morning NOV 12th, completely gutted. only leaving a box or two of papers.


My heart sank when my friend called me to tell me what happened to her and her dad. I am looking to spread the word and raise money to help them start off in Atlanta.


Share this with everyone you can.
What is GoFundMe?

Fundraising made easy >>
CONTACT
LINK
POSTER
REPORT
Mike Arpajian
16 months ago
Thank you for your service! Wishing you two the best of luck as you start your new lives in Georgia!
Gene Washington
16 months ago
Gerardo Solana
16 months ago
San Antonio is nice city with a lot of hard working families (and a military town), I hope you don't right them off (I just opened my business there) Hope all works out for you and your family in Atlanta kreapin s2ki.com
Nathan Branscome
16 months ago
From an Atlanta S2K owner. Good luck to you and your daughter. I grew up in Decatur, it's a great town, I hope to see your car around town and best of luck.
Gene Washington
16 months ago
Danny Washington
16 months ago
Rachel, I'm so sorry to hear about this. My heart goes out to you and your dad.