Support Rachel and Baby Izzy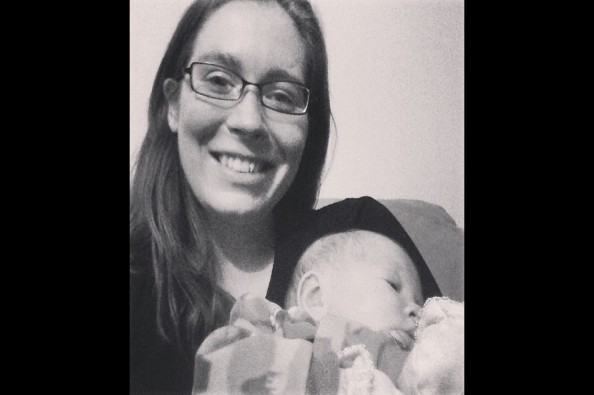 This account is set up and run by Rachel's family and the money we are receiving has all been used to keep her mom there with them to help take care of Rachel and Izzy. Rachel's mom has been there since the day after the attack. Rachel's dad will be going down this week. We are using all donations directly to help for the expense of keeping her family by her side through this. You don't need to donate if you don't want to, but this is not a con and we have never claimed we needed funds for medical bills. We also have never used either the situation or the military status to request sympathy or funds. We are here simply to support or daughter and sister through this time.
A place for people who want to help support Rachel and Baby Izzy. This gofundme is set up and run by family. All the money raised will be used to support Rachel during her hospital stay and to meet baby Isabella's needs as well. Any money raised above what the family needs at this time to cover expenses will be put into an account for Isabella.
What is GoFundMe?

Fundraising made easy >>
CONTACT
LINK
POSTER
REPORT
James Kraft
16 months ago
As a newylwed myself I was very touched to read your story. You don't know me but please accept this gift and my prayers for you and your family.
Keeping all of you in our prayers
Baron Huntington
16 months ago
G-d bless you and your family.
I'm so sorry for what you are going through. I will be lifting you all in prayer. May God's mercy, grace, and love shine ever bright upon you.
Rachel, Justin and family, I was so shocked and broken hearted to hear what has happened to Rachel and Izzy, that I wanted to do something to help. I hope Rachel and Izzy recover completely and are able to put this past them and live a happy life, but I also want to thank Justin and your families for the sacrifices you make for our country. Justin your service is appreciated by us and by all Americans! You and your family are in our prayers. Thanks for keeping your facebook page open and keeping us updated on their recovery, we all care, even if a few are misguided. God bless!
Shara Evans
17 months ago
Marilyn Wren
17 months ago
I am so sorry that the family is having to go through all this. Justin as a retired wife of the military I commend you for all you do and hope this journey in your life will bring more strength and love for Rachel . Love and Prayers are powerful