QUALITY OF LIFE FUND 4 SASHA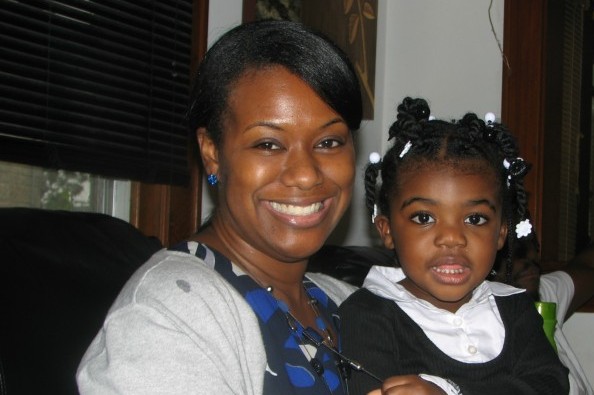 MEET SASHA, SASHA IS MY ONLY DAUGHTER OUT OF THE FOUR CHILDREN I HAVE.NOT ONLY IS SHE VERY UNIQUE BECAUSE SHE IS THE ONLY GIRL BUT EARLIER THIS YEAR SASHA WAS DIAGNOSED WITH AUTISM SPECTRUM DISORDER. EVERYDAY IS A CHALLENGE, I NEVER KNOW WHAT TO EXPECT FROM HER SO I TRY TO BE AS CONSITENT AS POSSIBLE TO AVOID UPSETTING HER. AUTISM IS A UNIQUE DISORDER BECAUSE THE SIGNS ARE PRETTY MUCH THE SAME TO MAKE THE DIAGNOSIS BUT THE TREATMENTS FOR EACH INDIVIDUAL WILL NEVER BE THE SAME SINCE EVERY CHILD IS DIFFERENT. I DECIDED TO TRY ONLINE FUNDRAISING TO TRY TO RAISE MONEY FROM FAMILY,FRIENDS, AND GOOD SAMIRITANS TO USE AS A GIFT FOR A DOWN PAYMENT FOR THE HOME WE LIVE IN.WE MOVED IN THE HOME FROM A 900 SQUARE FOOT HOME TO ABOUT 1600 SQUARE FT TO ACCOMADATE A FAMILY OF FIVE. THE OWNER OF THE PROPERTY RECENTLLY INFORMED ME SHE WILL BE SELLING THE HOME EARLY 2014.
INSTEAD OF WAITING I DECIDED TO TRY TO MAKE SURE WHEN IT GOES ON THE MARKET I WAS FULLY PREPARED TO PUT A DOWN PAYMENT TO AVOID LOSING THE HOME. AS I STATED EARLIER, SASHA RELIES ON BEING CONSISTENT. TO MOVE HER OUT OF THE HOME SHE FINALLY HAS BECOME ACCUSTOMED TO WILL BE DEVASTATING NOT ONLY FOR HER BUT THE ENTIRE FAMILY. WHEN SASHA IS COMFORTABLE WE HAVE PEACFUL DAYS AND NIGHTS. IF SHE IS NOT THE OTHERS SUFFER BECAUSE SO MUCH FOCUS GOES ON GETTING HER CALM. SOME DAYS I PRAY FOR THE DAY TO END. EVEN WHEN THE DAYS IS DONE WHEN IT IS TIME FOR BED SOME NIGHTS SHE IS STILL SUFFERS FROM NIGHT TERRORS. NIGHT TERRORS ARE SIMILAR TO BAD DREAMS BUT ON A MUCH HIGHER LEVEL. A PERSON WITH A BAD DREAM CAN RECALL SOME OF THE DREAM. WITH NIGHT TERRORS USUALLY THAT PERSON CAN EVEN TELL YOU WHAT HAPPEND BUT WILL EXPERIENCE SCREAMING AND FIGHTING WHILE STILL ASLEEP BUT WILL AWAKE WITH NO RECOLLECTION OF WHAT OCCURED. WHEN THE HAPPENS I TRY TO REMOVE HER FROM WHERE THE OTHERS KIDS ARE TO AVOID WAKING THEM AND I END UP FOR A GOOD PART OF TEH NIGHT TRYING TO GET HER BACK TO SLEEP. MOVING FROM THE HOME WILL ALSO MEAN MOVING FROM THE SCHOOL DISTRICT SHE IS CURRENTLLY IN. SASHA IS ENROLLED IN AN EARLY INTERVEMTION PROGRAM THAT I MUST SAY HAS BEEN A GREAT DEAL OF HELP FOR US. INSTEAD OF DISRUPTING ALL THE POSITIVES SHE HAS IN HER FAVOR, I'M REACHING OUT TO FRIENDS, FAMILY, CO-WORKERS, THE COMMUNITY, EVEN CELEBRITIES TO VISIT THIS SITE TO MAKE A DONATION IF THEY CAN TO ASSIT ME IN MY JOURNEY TO PURCHASE THE HOME AND MAKE A FEW SAFETY REPAIRS TO THE HOME.TO THOSE THAT CAN HELP FINANCIALLY, THANKS AND I'M CERTAIN GOD WILL BLESS YOU BACK. IF YOU CAN'T HELP FINACIALLY NO WORRIES JUST PLEASE SEND A PRAYER FOR OUR FAMILY AND I WILL BE CONFIDENT THAT GOD WILL MAKE A WAY FOR MY MISSION TO ENSURE SASHA'S QUALITY OF LIFE.
What is GoFundMe?

Fundraising made easy >>
CONTACT
LINK
POSTER
REPORT
Tamiera Andrews
9 months ago (Monthly Donation)
Love you sashiiiieeeee