LUKEHUNTPEPPERDONATIONFUND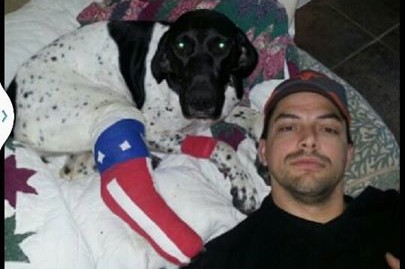 Raised: $14,769.00
Goal: $8,000.00
Created by
Craig Murphy
71 Friends
Contact
Embed
Created by Craig Murphy on September 26, 2013
THIS IS A LINK FOR LUCAS HUNT AND HIS DOG PEPPER WHO WAS SHOT AND IS IN NEED OF SURGURY.
Recent Donations (401)
$14,769 raised by 401 people in 2 months.
$20.00
Nancy Wood
2 months ago
Please make sure Luke has money for after care for Pepper. If that is taken care of please leave the money for the Veterinary clinic for their charity fund.
$15.00
Susie Mize
2 months ago
I am so happy that Pepper has received the care she needed and is on her way to a complete recovery. I am making an additional donation to help with the other vet/pet causes you support. You sound like a good man, Luke, and I will continue to keep you and your whole family, including your three "fur babies" in my prayers.
$20.00
Anonymous
2 months ago
$20.00
Robby Lafleur
2 months ago
Praying for Peppers full recovery!
$20.00
Diane & Mark Abel
2 months ago
Thank you for allowing us to help. We wish you, Pepper and your family a speedy recovery.
$10.00
Todd Percival
2 months ago
Kunar 09-10
$100.00
Anonymous
2 months ago
$25.00
Penny Henderson
2 months ago
Swift healing pup!
$10.00
Mom Hughes
2 months ago
Hoping Pepper (and you & Brit) make a full recovery from this. The hardest part is yet to come....trying to forgive a sick, and sinful man for doing this. Stay strong...
$10.00
Anonymous
2 months ago
1-10 of 401 donations
Next