addition for andy and dan
Be the first to like this update
Gutting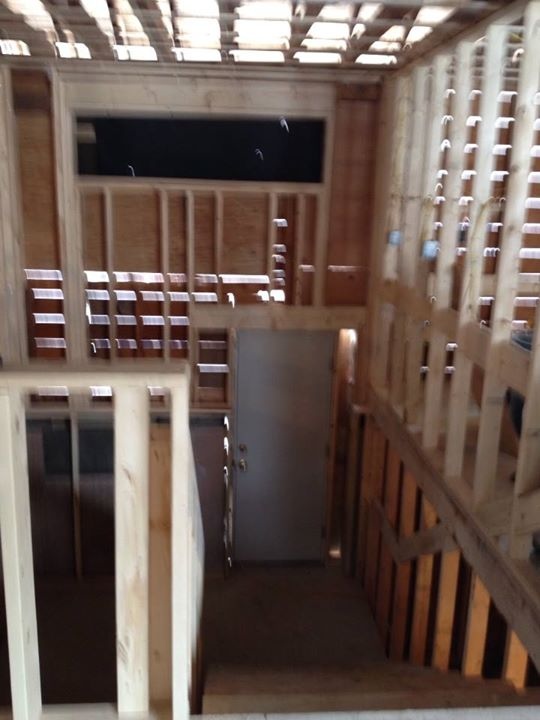 Hi, my name is Barry Wiener and I'm a single father of three special boys. My oldest son Eddie, 19, has helped me take care of his younger twin brothers Dan and Andrew, 13.

Andrew is blind and in a wheelchair with severe brain damage and has cerebral palsy and a seizure disorder. Dan is legally blind with pdd [autism] and also has a brain injury less severe then Andrews. He also has a seizure disorder. I have raised them almost alone for 13 years. Their mother got involved in drug abuse and had to be removed from the children and myself and still is not involved in their raising.

I had to sacrifice and gave up my own business five years ago due to Andrew having many hospitilizations for seizures, meningitis and surgery. I found it impossible to continue running my business and taking care of the children alone.

We currently reside in their grandfather's house in West Roxbury. We are grateful to be living here. However it is not accessible for andyman. Im trying to raise some money for an addition to the house so it is more accessible for my children. I have reached out and contacted some television shows and charities and other resources with no luck.

I'm usually the first person to help out someone in need but with my father, mother and brother having passed away I just don't know where to turn for support any more.

I love my children more than anything and want them to live in a properly equiped home. I'm asking for any help that you can provide in assisting me in reaching this goal of a well equiped proper home for my sons. I want to thank you in advance for your generosity and support.
What is GoFundMe?

Fundraising made easy >>
CONTACT
LINK
POSTER
REPORT
Julie Doherty
5 months ago
Mary Devlin
16 months ago
Good luck with your new home and your sons
Marissa Dunn
17 months ago
Cathy Grich
18 months ago (Monthly Donation)
Vicky Elias
19 months ago
Glad to help!... Vicky @ Rialto Barber Shop
Katrina McMahon
19 months ago
I wish your family all the best!! I can't wait for you to upgrade your home- YOU DESERVE IT!! Your family is such an inspiration!
nancy killion
19 months ago
Your children are very lucky to have such a wonderful father, as you are to have such beautiful children. My prayers are with you and your family