Khalil Shreateh - Facebook Bounty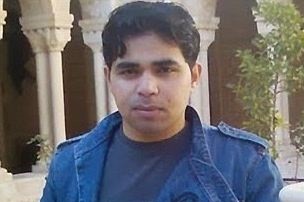 A big thank you from Khalil and I to everyone who helped donate! At this point we are stopping the fund which exceeded our goal by over three thousand dollars! From all the messages I have received, you all have been a part of not just changing Khalil's life but also inspiring so many others. All the best -Marc Maiffret
Update
: Thank you so much to everyone who helped make this happen for Khalil. I am leaving this active while I work with gofundme to transfer the funds to Khalil, whom I am now in contact with. I hope this has raised awareness of the importance of independent researchers. I equally hope it has reminded other researchers that while working with technology companies can sometimes be frustrating, we can never forget the greater goal; to help the Internet community at large, just as that community has helped donate over ten thousand dollars to Khalil within a day.
All proceeds raised from this fund will be sent to Khalil Shreateh to help support future security research.
Khalil Shreateh found a vulnerability in Facebook.com and, due to miscommunication, was not awarded a bounty for his work. Let us all send a message to security researchers across the world and say that we appreciate the efforts they make for the good of everyone.
http://www.cnn.com/2013/08/19/tech/social-media/zuckerberg-facebook-hack/index.html?hpt=hp_t3
What is GoFundMe?

Fundraising made easy >>
CONTACT
LINK
POSTER
REPORT
Robert Soper
19 months ago
Great work!
Bridget Kelley-Dearing
19 months ago
Thank you for working with the white hats.
Chris Copeland
19 months ago
FRom a moroccan in france
Rob Bigwood
19 months ago
hanaa alshareef
19 months ago
good job
Wendy Kelly Buddenbaum
19 months ago