Alta Vista School Kitchen Update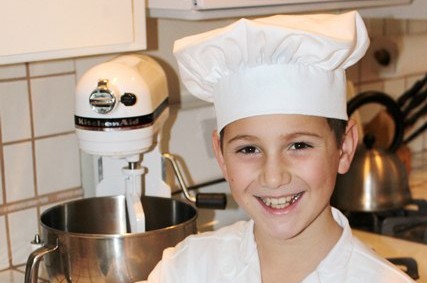 With just $6000 more dollars needed, it made me think, if 30 people each found 10 people to contribute $20 in addition to their contribution of $20, we would be there for Mason and his dream to have a functioning kitchen at his school. What do you think, can we do it?
Mason Partak has made it his mission to update his school kitchen. Alta Vista School in Auburn, CA is over 100 years old and does not have a stove or oven, and the dishwasher does not work. Because Mason is a kid cook, he would like to see the school have a fully functioning kitchen so that they can not only provide hot, nutritious meals, but also because he would like to see other kids learning to cook. Kids who can cook are more confident in all areas of their lives and aren't those the future citizens we want? Mason thinks so! Two local chefs have offered a culinary curriculum for the school and Mason wants to see that come to fruition. He has several great fundraisers planned in addition to utilizing social media and our local television station who has him on every other month. Mason's goal is to have the new kitchen in place for the start of the next school year (2013/2014). Mason has raised $15,000 so far toward his goal to raise $25,000!
What is GoFundMe?

Fundraising made easy >>
CONTACT
LINK
POSTER
REPORT
BUSSER
Go get 'em, Mason!
Enjoyed Mason's discussion at Weight Watchers. Go, Mason!
Brittany Alonso
1 month ago
Shannon Terry
5 months ago