Sean Hartter Memorial Fund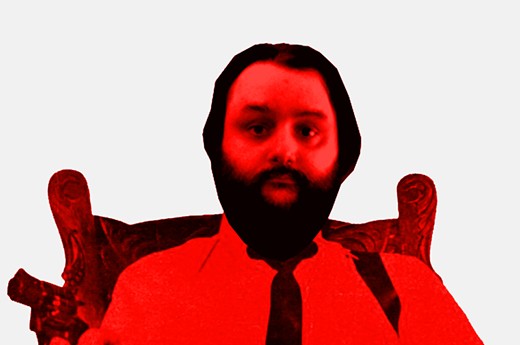 Saying "thank you" doesn't seem to be enough but it's all I have. Everyone helped raise enough to cover the funeral costs and help us pay some of Sean's debts we inherited. It's going to be a challenge getting by without him but this is helping us get a fighting start. Sean would be in awe at the love and generosity of our friends and family. You are the best of the best and we will never forget what you have done for us.
In the early hours of April 27th, family, friends, and fans of art everywhere suffered a great loss with the untimely death of Sean Hartter. While he was an innovative and prolific artist, Sean was first and foremost a devoted husband to Allison and father of Griffin and Gabriel. He was a valued friend who was always willing to lend an ear when you needed it or make you laugh until it hurt. The notion that a heart so big and generous would stop beating after a short 39 years on this Earth is both shocking and cruel to all who knew him.

Tragically, Sean's death came at a time when his artwork was finally starting to get the recognition it deserved. Any of Sean's nearest and dearest will tell you that he never fully accepted just how gifted he was. His brain bursted with creativity- his artwork included various mediums, from the simple black sharpie and pen to recent adventures creating action figures. He made music, wrote stories, but finally got a taste of recognition from his "Alternate Universe" creations.

The unfairness of losing this talented man at such a young age can not be expressed enough. His death was so unexpected that it was not at all planned for. Sean's friends would like to help his family through this devastating loss in the only way we can- by assisting with the tremendous expense of funeral costs and final arrangements. Because time is so important, please share this link as much as possible. Thank you so much for your help and for the outpouring of love and condolences that have been showered on his family with this enormous loss.
What is GoFundMe?

Fundraising made easy >>
CONTACT
LINK
POSTER
REPORT
robert frankenheim
21 months ago
I am so saddened by the loss of Sean. I became an online friend early this year when I found an image of his online and contacted him for permission to use it for a record cover. He not only said yes, he offered to do the entire package design. Then he did our second record cover . . . I really enjoyed his taste in movie and music (he would send me home made tracks like the hilarious "High End International"). I loved his artwork. And I was looking forward to meeting him. I am at least glad to see his son carrying on the blog -- that's great!
mully music
22 months ago
Anonymous
22 months ago (Monthly Donation)
Sorry for your loss. He was one of a kind and a great guy. He'll be missed.
Anthony Miller
23 months ago
Jimmy Greenway
23 months ago
Mr. Hartter's art brought me joy and made me love movies even more.
Enjoyed his work through Geoff Boucher. Sending love and light to the whole family.
Taylor White
23 months ago
Jason Baldari
23 months ago
I saw Sean's art yesterday at the EW Capetown Festival - Goonies screening. Really beautiful stuff. I'm a graphic artist here in LA myself, and was very saddened to hear the story of his passing. A great loss to our community.