Benjamin Wassell Legal Defense Fund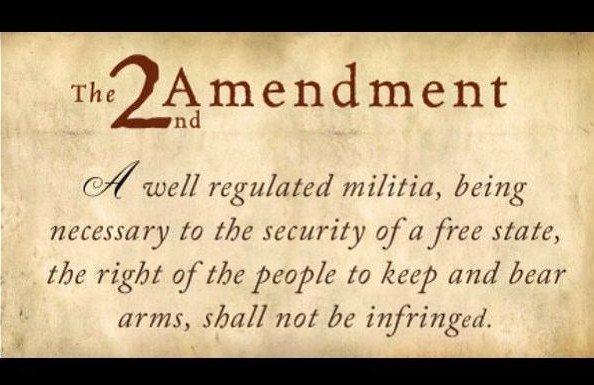 Thank you to those of you that have supported and done all you have to this point of this nightmare. Ben has changed his lawyer representation to Jim Tresmond, the best 2nd amendment attorney in our area. We currently owe Cambria's Lawyer firm $32,000 of a balance after already handing over almost $8k... The official transcripts have cost $2k to get... Tresmond's have to at least charge for the printing, filing and court fees which is still a minimum charge of $12,000... they need money from us ASAP...
With Ben not having his job anymore due to this conviction, and my work covering our daily living expenses with having a family of 4 with 2 young children, I have no more to stretch to give them. Ben is working doing his own business with remodeling and construction due to his now labelled status of a convicted felon, but the money and work is slow to come. If you know of anyone that would rather have work done that is local to us instead of just give a donation that will help us too.
I know some of the ppl watching this have some preconceived notions about the details of the case. And there is still even after the trial has came and went and all evidence was shown, doubt about the facts.
So to set the record straight one more time... HE WAS CONVICTED OF SELLING 1 NOT MULTIPLE RIFLES.
HE DID NOT SELL ANY RIFLES TO A FELON OR HE BELIEVED TO BE A FELON.
AND THIS IS AND ALWAYS HAS BEEN A 'SAFE ACT' CASE.

Please share or donate if possible now that the facts have been shown yet again.
Ben Wassell, (my beloved husband and father to both of our beautiful children, daughter aged 4 and son aged 4 months) is the first man charged with violating the unconstitutional SAFE Act Gun Law here in New York State.

My husband is a well decorated, two tour Iraq war veteran and from his almost 8 ½ yrs of service he is currently 90% service-connected disabled. He suffered a TBI (Traumatic Brain Injury) from being blown up while serving in active duty in Iraq in 2006. There is no surgery or any medical way to fix this injury which he sustained while serving his country, protecting OUR freedoms.

My husband is being made an example in this prosecution. Ben has no criminal history. In time, his true character will become evident.

Ben is being prosecuted by the New York State Attorney General's office. Any donations collected through this fund will be used to pay for my husband to have the BEST defense attorneys possible to fight for his rights, mine, and yours.

Thank you in advance for your support and generosity.
What is GoFundMe?

Fundraising made easy >>
CONTACT
LINK
POSTER
REPORT
Jeremy Pearson
7 months ago
Theresa Dispenza
7 months ago
I believe in Ben!
nysafeactresolutions.com supports you