Healthy Smiles 2013: Tanzania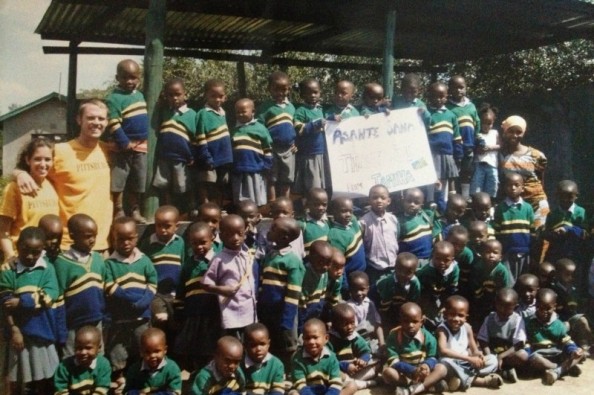 Hello All! These will be last few efforts in reaching out to anyone that might want to help this great cause. I depart on Tuesday and will be closing my page down tomorrow evening. If you or anyone you know might want to help please share!!! Thank you to everyone who has already supported this amazing adventure of mine. I'll be sure to post updates and photos in the near future!!
Hello Everyone,
In June of this year I will be headed to Tanzania, Africa for over three weeks to provide oral health education and basic oral hygiene procedures. I was inspired by my brother and sister-in-law whom devoted over a year of their lives to helping this orphanage. Now almost three years later they are headed back to do more. It has always been my dream to do something of this magnitude and with all of the education I have received in the past three years I feel I am finally ready to do my part. This isn't a matter of making a large contribution or feeling pressured to donate - I am asking simply for your support, your pocket change, and your prayers. This will honestly make a huge difference in a lot of peoples lives.


Thank you for your support!
Tyler

What is GoFundMe?

Fundraising made easy >>
CONTACT
LINK
POSTER
REPORT
Tanya Corry
21 months ago
Love you Tyler....soooo proud of you !!
Claudia & Leo Wilhelm
21 months ago
Hi Tyler: Wow, quite an admirable undertaking and we commend you for your very generous efforts. The world is a better place because of kind people like you!
Jessica Gaggini
22 months ago
This is such a good cause! Good luck on your adventures Tyler!!
Lisa Phares
22 months ago
Good luck Tyler from the Phares family. What a great thing you ate doing We know you will do well.
Lisa Lisauckis
22 months ago
I am sure this trip will be a life changing event for you Tyler, can't wait to all about it!! So very proud of you, :)
David Gorman
22 months ago
Happy Graduation
Hilda Starnes
22 months ago
Good luck! From Ali Berry's Grandma
Lora Graves
22 months ago
Good luck in your endeavors!
Carrie Courtney DDS
22 months ago
Way to go Tyler, As a former Hygienist and Grad from WVU School of Dentistry I have also done Mission work out of the country. They are some of my favorite memories. Have fun and take lots of pictures!!!!