Brantleys Big Battle (spina bifida)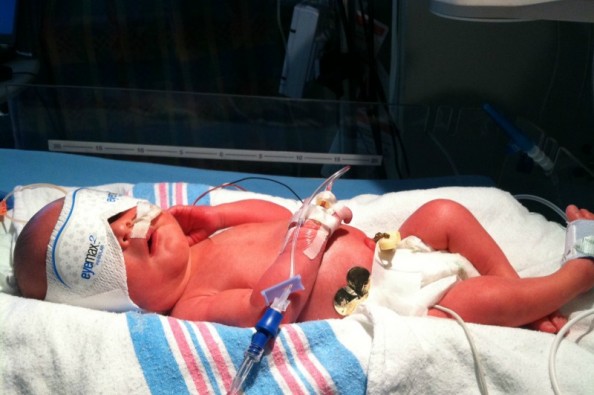 Brantley has his Divisin of Developmental Disablilites apt Thursday hope for good news its his first one yet! Hes been doing pretty well slowly getting more movement in his legs, so keep praying!
I am almost 20 weeks pregnant and just found out my son Brantley will be born with Spina Bifida. I am a canidate for an in utero surgery where they do a Csection in the next few weeks (24-25) take my uterus out and operate on Brantley to close the lesion on his spine. This surgery greatly reduces his need for a shunt to drain the fluid off his brain and also reverses the damage being done by the swelling on his brain. The faster the lesion is closed the less the nerves are exposed to the amniotic fluid, therefore bettering his chances at a more normal life. I am 20 years old and this is my first child, doctors said it was just bad luck. The only hospital i can have this surgery at is 4 hours away. My husband just returned home from afghanistan and hes on unemployment...., i cant work. The traveling is going to be very hard on us financially. We are also just moving into a new house for the newly needed room, this all happened before we found out about Brantleys future. So anything you can give will help more than you know.
What is GoFundMe?

Fundraising made easy >>
CONTACT
LINK
POSTER
REPORT
Theresa Jaynes
20 months ago
Our prayers will be for you and your son.
Arlene Callaghan
21 months ago
Thank your your your service as well as your husbands and your moms. Glad to hear things are going well. God Bless you family. Women Supporting Women Veterans.
Ms Anonymous
21 months ago
Destinie Jaramillo
22 months ago
Good Luck Battle!