Burning River All-Stars Travel Fund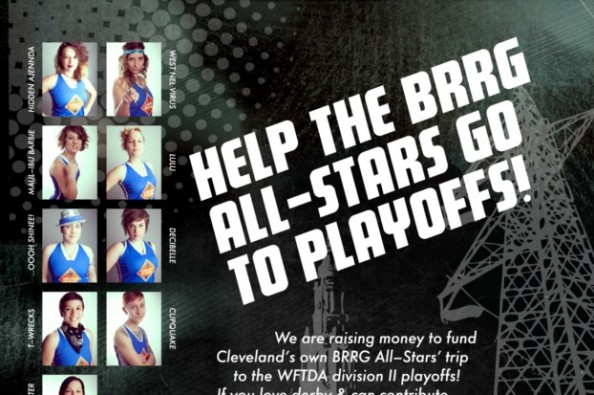 The
Burning River All-Stars
is the league's WFTDA sanctioned, regionally ranked travel team, comprised of competitive skaters with the Burning River Roller Girls. This summer, the team will be competing in WFTDA Division 2 Playoffs in Kalamazoo, MI on August 23 and 24th. This will cost a considerable amount of money. Would you consider donating to keep these skaters rolling?
What is GoFundMe?

Fundraising made easy >>
CONTACT
LINK
POSTER
REPORT
MVP ROOKIE
Gina Hesketh
14 months ago
My bracket is counting on you! You guys can do this, I have no doubt!! xo
LEAGUE MVP
Val & Rita Chapman
14 months ago
Wish we could be there to cheer you at the divisionals! But we will see you next season!
FRESHMEAT
Patty Marvel
14 months ago
I wish I could donate more than just five bucks. Hope you make your goal!!!!
HOME TEAM
Sandra ButtBlock
14 months ago
GO-GO Gent wants you to kick some ass!! (special
MVP BLOCKER
Michelle Smith
14 months ago
Derby love from the Smith Family... aka Melee Killums, Mama Melee and Sheppard Killums
ROOKIE
Ally Virgili
14 months ago
Kick some ass!
MVP BLOCKER
Mark Tichinel
14 months ago
Good Luck...