The Solution - Let's Tell a New Story!
Welcome
to the fundraising page for
The Amends Project
, a Washington state nonprofit to "mend the loophole that has allowed for the cover-up of child abuse at private schools: implementing
The Justice CORPS Initiative
 ". 
                                                                                                      Who is this for?
If you are a parent, an educator, a defender of children, a friend or family member of someone who has ever suffered abuse and was silenced  -
this is for you
.  How many stories do we have to hear about "respectable" institutions choosing to mistreat young people, and then hiding the facts of their behavior?  Who hasn't had their heart broken by recent news of yet another basic structure of society - ones we were taught to trust and revere - betraying the very people they serve?
          It is Time
to implement a solution that will transform these systems into places of far greater
integrity
,
strength
and
resilience
. 
                                                                                               But we have to act NOW. 
The Justice CORPS
  is an oversight and transparency model that gives kids and families a safer option for reporting incidents - free from the conflict of interest that school leaders may face. 
By creating non-affiliated channels outside these institutions, we breathe fresh air into otherwise stagnant and crumbling systems.
Transparency
is an ultimate test of honor, the willingness to be truly seen for the sake of solving this problem. The Justice CORPS model incorporates Guidelines laid out by the
Independent School Task Force of 2018
 , and offers a further option for healing through 
Restorative Justice
.
It is a way to courageously bring this issue into the light so that we can finally address and resolve it.
This step ensures that young people will graduate from high school safely, while giving parents the reassurance they need to know their children will absolutely be protected.


Beyond that, it is a template that can then be replicated at other types of institutions, and at higher levels, to bring accountability to leadership and justice to our power structures. We need this now.
In 2019-2020, a pilot of this program will run at two independent private high schools from anywhere in the country. Reaching our fundraising goal now puts this solution into place in time to have the greatest possible impact.
                                                                                          How are the funds used?
     We have to raise
$250,000 to secure fiscal sponsorship
through the nonprofit accelerator,
Tides
 .
"To start your social venture at Tides, you must have an expected annual budget of at least $250,000 with confirmed support and formal grant commitments for 100% of your budget for the first year at Tides."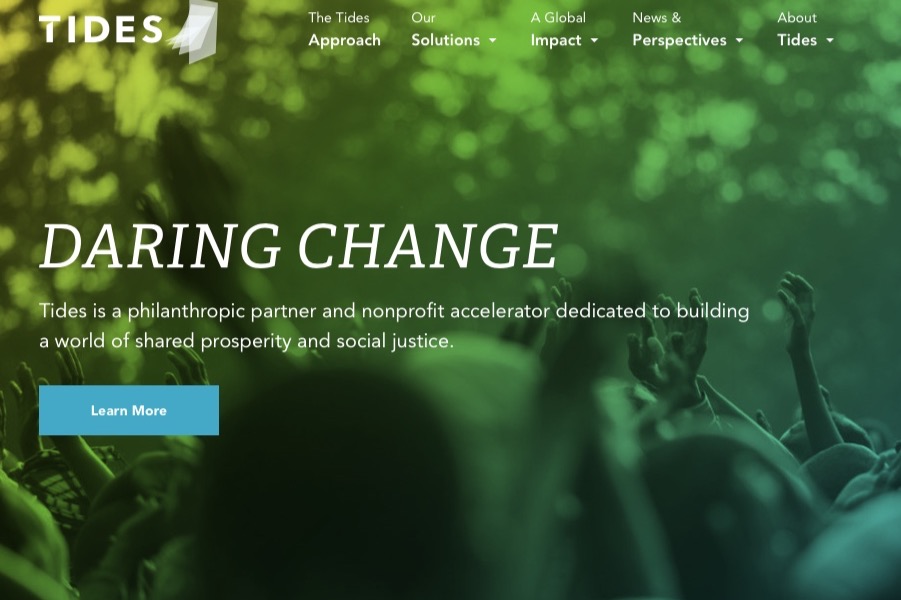 The Justice CORPS is a three-year pilot program, with all-school prevention assemblies, new communication systems, local volunteers, a local coordinator, records-keeping and
the creation of two short film documentaries - to feature the journey of how these first schools transformed their organizations.
Those schools that can
reduce the true incidence of abuse by 50% or more in three year cycles
will earn a Seal of Excellence in Child Safety from a partnering child safety organization.
Here are the numbers:
$50,000/year x 3 years - project coordination . . . . . . . . . . . $150,000
$2,000/ prevention based assemblies @ 4 x 3 years . . . . . . . $24,000
$2,500/year, local coordinator @ 2 schools x 3 years  . . . . . .$15,000
$7,500/documentary x 2,  hire filmmaker over 3 years . . . . $15,000
flights, lodging, food & sundries, two staff over 3 years  . . . $20,000
software, communication systems & administration  . . . . . . . $2,500
advertising, business cards, print & online media . . . . . . . . . . . $2,500
4th year coordination, to review & establish JCORPS   . . . . $15,000
slush fund & unforeseen expenses  . . . . . . . . . . . . . . . . . . . . . . . . . . $6,000
                                                                                                                           _____________
                                                                                                                               $250,000
In line with The Amends Project's values of
Transparency
&
Accountability
, we hold these criteria for giving:
1. Donors may be affiliated with Lawrence Academy of Groton, MA, or other private independent schools, only if they agree that their gift is unrestricted.
2. Donors do not earn positions of decision-making power or influence by their gift.
3. Donors may receive copies of the Annual Report made by the nonprofit Registered Agent (
DB Services of Bellingham, WA
 ), and any records exchanged with Tides or other accelerators; and also enjoy weekly updates online.
4. Donors, and their immediate family members, may not act as Justice CORPS members.
5. Principles of Transparency and Accountability will be applied to all decisions, reports and records-keeping.
. . .
Can you give freely
, knowing this investment will pay off in
the wellbeing of children for generations to come?
                                             *
Our Goal is to meet or exceed this campaign by July 31, 2019
 * 
Let's be heartened
by a New Story
of accountability and rising to challenge before us, for the sake of all children.  
Imagine a time when we'll look back
and say in disbelief,
"Remember when institutions used to be able to hide and cover up child abuse?!"
Imagine the scores of young people
who will grow free from this risk, safely into young adulthood and beyond.
Imagine
the renewed
trust
in our society, the
relief
of transparency and the
health
it will bring . . .
On behalf of everyone who has been touched by this issue, and everyone who will benefit in the future from the work of bringing this model to fruition now, we
Thank You
  for your donation in advance!                                                                                         
www.theamendsproject.com
Organizer
AmendsPro Ject
Organizer
Bellingham, WA