Ken Andersons Leukemia Recovery
$11,585
of $50,000 goal
Raised by
109
people in 40 months
*UPDATE*

Ken  has had a relapse of leukemia since Jan 2017.  He has been on a research study of a drug to help others with leukemia.  Unfortunatly this has not worked for him and he has been admitted for aggressive chemo and treatment at the Univeristy of Illinios at Chicago.  Since his admission things were going well until a couple days ago.  He as aquired pneuimonia and a internal infection. He is unaware of his surroundings at this time and unable to make decisions.  Unfortunatly before he was admitted he and the family had decided that retirement and closing the shop was for his best interest. He is now going to be retired without the income of a self sustaining shop to support his family.  We have incresed the amount due to unforseen circumstances and continued medical bills.  Once he recovers from the infections he will be on a stem cell transplant program which will require all house hold members to have a secondary residence in chicago temporarily while treatment is being conducted.  Any and all donations and prayers are appreciated.  Thank you and God Bless. 


Ken Anderson has been diagnosed with leukemia and has a strenuous fight ahead of him.  He has opened a mechanic auto shop for over 20 years providing honest and loyal services to his customers.   He has often gone above and beyond in helping customers with payment plans to suit their situation trying to ease the burden of transportation expenses.  He has also been a prominent member of the Island Lake Lions club for over 20 years selflessly donating time and energy to raise funds and equipment for those requiring glasses and cannot afford but also volunteering for community cleanup.  On top of all his work and Lion club time he has also been a instrumental person on the community board for the village doing his best to provide the most family friendly safe community he can possibly help provide.  On all he has done being village president, trustee or treasurer and holding billets of Lion club president, Vice President and treasurer he has also done something more tremendous.  He has raised three boys who have done great things with their life's from being a extremely skilled and knowledgable metal fabricator, a United States Marine and a firefighter.  His children have learned from a great leader how to be a hard worker and always do to others as you want done to yourself. Now unfortunately with his diagnosis he will not be able to work as hard as he once did weather it be for monetary value or knowing it's just the right thing to do.  Sadly his medical bills are tremendous and well good faith does not make those bills any less.  Sadly we have to ask for any donation to can be provided without putting your family or self in a burden we understand all are in a financial burden.
+ Read More
Update 1
39 months ago
Share
I can not thank all of you enough for the prayers and donations I have received. I feel so blessed being supported by so many people. I am still at University of Chicago. Recieved chemo last week so now waiting for bone marrow to start producing. The next step will be transplant. Thank God and everyone. God bless you all!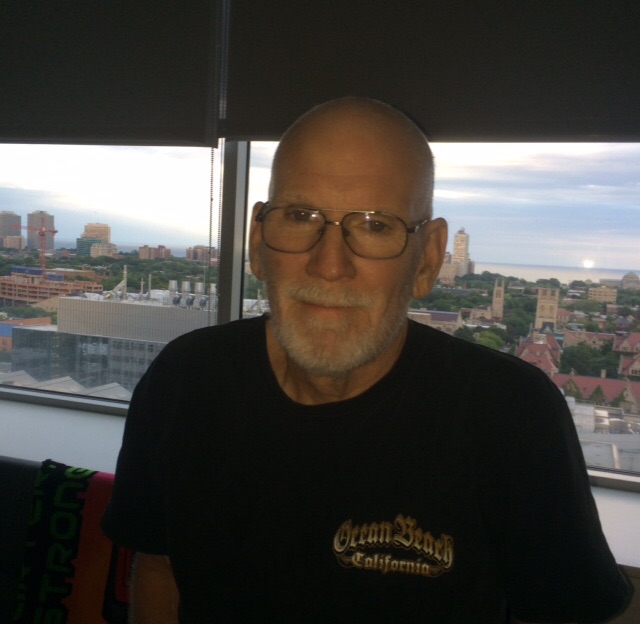 + Read More