#prayforzayne
$17,983
of $20,000 goal
Raised by
164
people in 30 months
UPDATE 7/11/16 (From the Burtons):


Thank you isn't enough for the love and support we feel!!!   Our family, friends, and even strangers have stood with us to fight this fight!  We are beyond grateful for each one of you! You are definitely showing our family a picture of Jesus and His love that we will never forget.
We are THRILLED to announce that Zayne has finished his 30 proton radiation treatments!!!  His perseverance and tenacity is nothing short of amazing! We are so proud of him!  He continues to smile, stay positive, and take each day as it comes! 
Zayne and our family now have four weeks off from treatments! We are overjoyed to have a break, and maybe have a little bit of normalcy for this summer.   Zayne will then begin more intense chemotherapy treatments. He will have nine cycles of treatment over a nine month period of time. These will require a hospital stay each time. 
Please continue to pray for Zayne & our family!  This journey is not over yet!  All of you have carried us along the way!  It gives strength to know so many people are supporting us!  Your prayers, scripture, text, cards, gifts (financial & other), Facebook post, meals, house cleaning, & time have ALL made a difference!  Thank you for being Jesus with skin on to our family! We appreciate you meeting us along the path of this marathon!
"Be anxious for nothing, but in everything by prayer and supplication with thanksgiving let your request be known to God. And the peace of God, which surpasses all comprehension, will guard your hearts and your minds in Christ Jesus."  Philippians 4:6-7


------------------------------------
UPDATE (From the Burtons):
We are completely overwhelmed by the sacrificial and generous support of our family, friends, and even strangers!!  Thank you just doesn't seem to be enough! 
Zayne is recovering well from surgery, and he is getting stronger each day!  This week has been FILLED with doctor's appointments and next week will prove to be the same.  But, Zayne is getting plenty of rest!  He is enjoying spending time with his brothers and doing rehabilitation at the same time.
We aren't sure on the exact start date of his radiation treatments, but believe it will be in the next week or so.  God has opened the door for Zayne to receive Proton Therapy for his radiation treatments, and we are beyond grateful for that!  This therapy is brand new to the Orlando area!  God's timing is ALWAYS perfect!!
We will continue to keep you updated as much as possible!  Please continue to pray for our family as this is a marathon and not a sprint!
12 Dear friends, do not be surprised at the fiery ordeal that has come on you to test you, as though something strange were happening to you. 13 But rejoice inasmuch as you participate in the sufferings of Christ, so that you may be overjoyed when his glory is revealed. 1 Peter 4: 12-13
We love you,
The Burton Family
----------------------------------------------------------------------
Zayne Burton is a lively 12 year old boy, who never stops smiling!  He is the youngest of three boys, who are his very best friends, and is an incredible soccer player, student, and overall young man!  The Burtons see the positive in ANY and ALL situations, using the term "Burtonizing" when they turn what could be a negative situation into a wonderful memory.  Chaz, Lori, Nevin (16), Colbe (14), and Zayne (12) love spending time together and keep that family time sacred.  On Monday, April 26, 2016, Zayne had surgery to remove a medullablastoma, a cancerous tumor in his brain.  What was thought to be recovery from a mild concussion turned into a completely new diagnosis.  In less than 24 hours he went from diagnosis to surgery.  Zayne is a fighter and is doing well now, but there will be more treatment ahead, including radiation and chemotherapy.  
This is an incredible family who are always willing to give to others.  Ten years ago they started a movement called "Give Good Friday." On Good Friday each year hundreds of people around the United States participate in this event, buying lunches for strangers, randomly handing out gift cards to strangers on the streets, visiting nursing homes and fire stations with gifts and treats, and so many other random acts of kindness.  It is called "Give Good Friday," because as Colbe put it, "God gave good to us on that day, so we want to give good" to others.  
As they receive the best care possible for Zayne, the medical bills will start to add up for Zayne's family. The family did not ask for this GoFundMe, and they were so surprised when their friends decided to do this for them.  
If God is leading you to give, please give now.  If you can't give, then please pray for Zayne's speedy and whole recovery!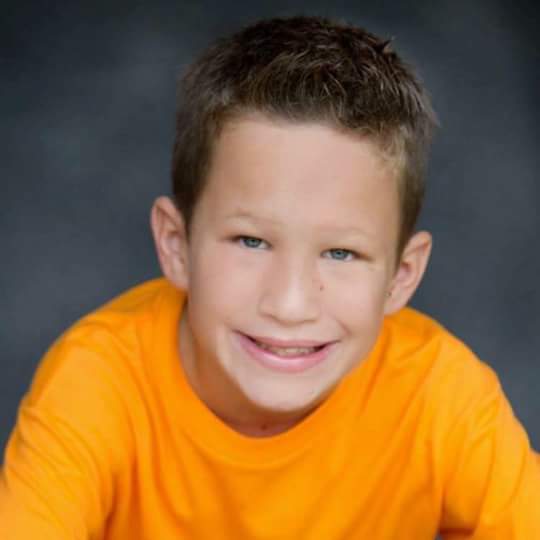 #prayforZayne
+ Read More
Be the first to leave a comment on this campaign.