Donate! Become a OJJPAC Sponsor!
$920
of $50k goal
Raised by
19
people in 20 months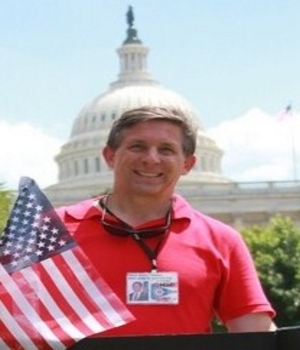 Hello.   I'm Steve.  I'm the founder of Ohio Jobs & Justice PAC.  I've spent 13 years and many thousands of my own dollars fighting  ethically corrupt politicians and their dangerous federal immigration policies. 

These  policies are  killing thousands of Americans while  protecting illegal alien criminals and eroding our nation's sovereignty.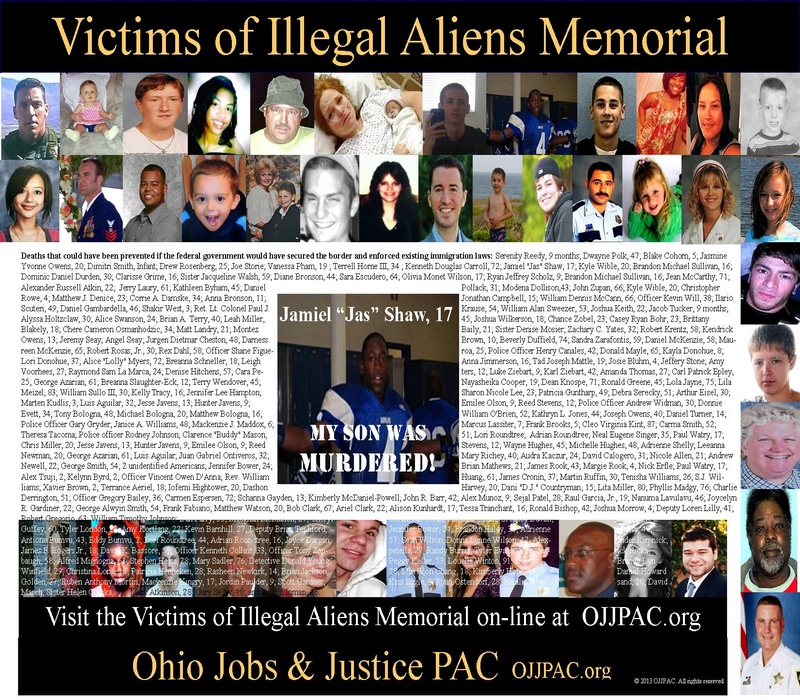 And if our native born or naturalized citizens are not being killed, they are losing their jobs and being  replaced by cheap illegal foreign labor.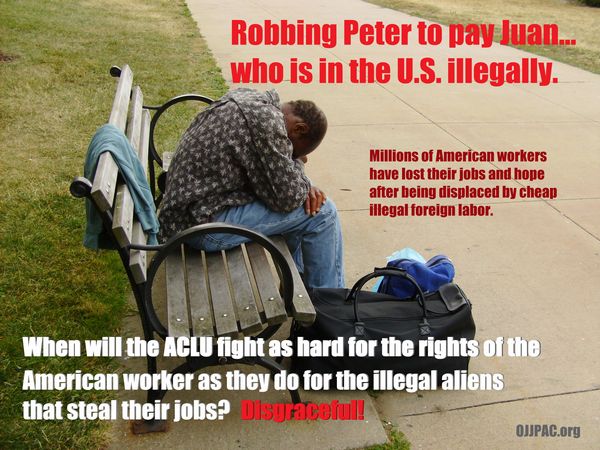 Does that sound like I am anti-immigrant? 

Several of my dearest friends are naturalized U.S. citizens--from China, Europe, and Central America.  These immigrants follow the law, love the USA, and are productive citizens and assests to the nation.

I do oppose illegal immigration and handing out too many greencards to foreign workers when qualified U.S. workers remain unemployed and can't find work to feed their families.  That's why I support common sense immigration policies and the enforcement of U.S. immigration laws. 

Why am I seeking donations?  

I don't like asking people for money.  That is why  I've used my own funds to fight this battle over the past 13 years.   But now my reserves are gone and donations are critical if you want me to stay in the fight for common sense immigration policies.  

I'm one of the very rare people ON YOUR SIDE who has 25 years of political experience.  I have run political campaigns and have government legislative experience.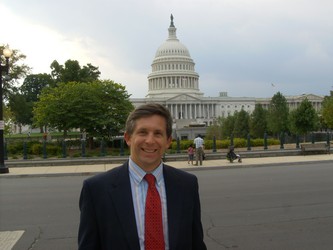 I have utilized this political and legislative experience in a variety of ways to stop the oppositon from pushing bad policy down our throats and help educate and involve more citizens in the fight to protect our nation.

Below are some examples: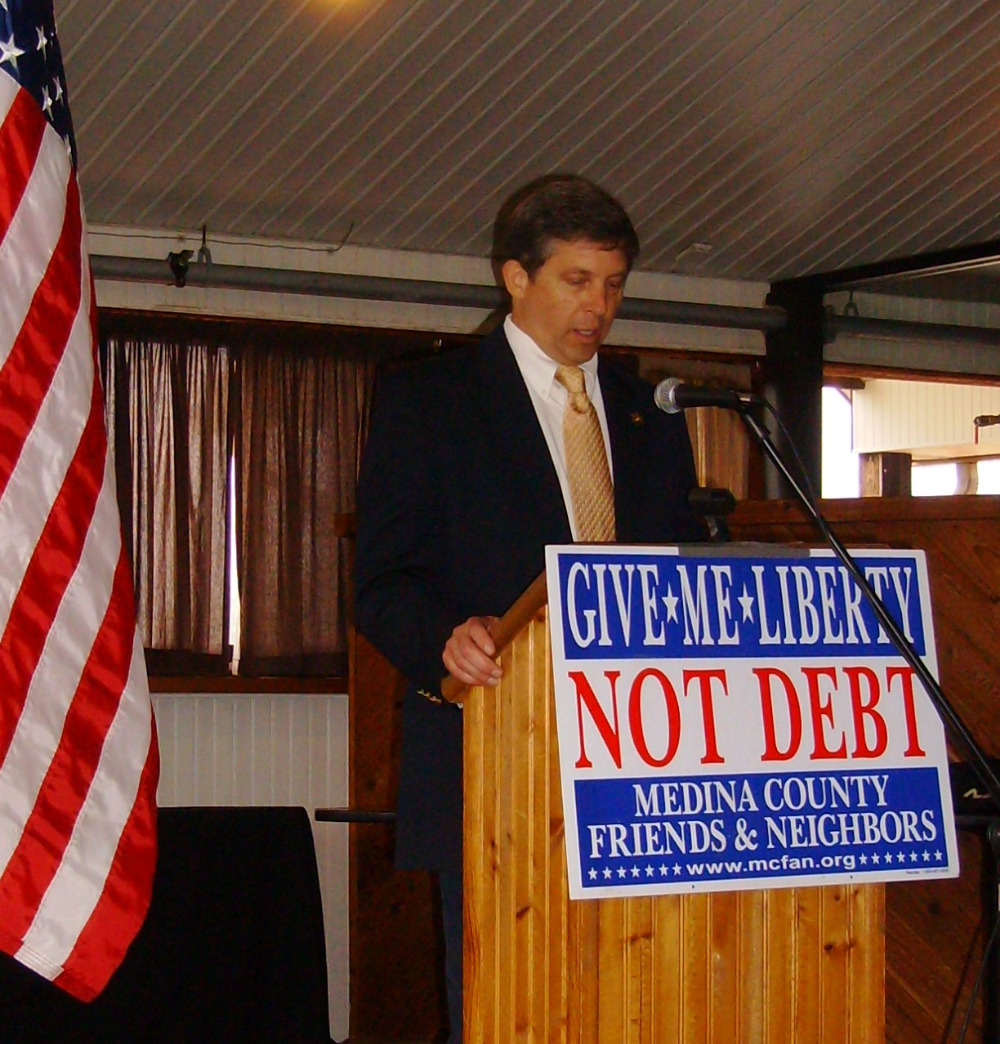 Speaking to community groups.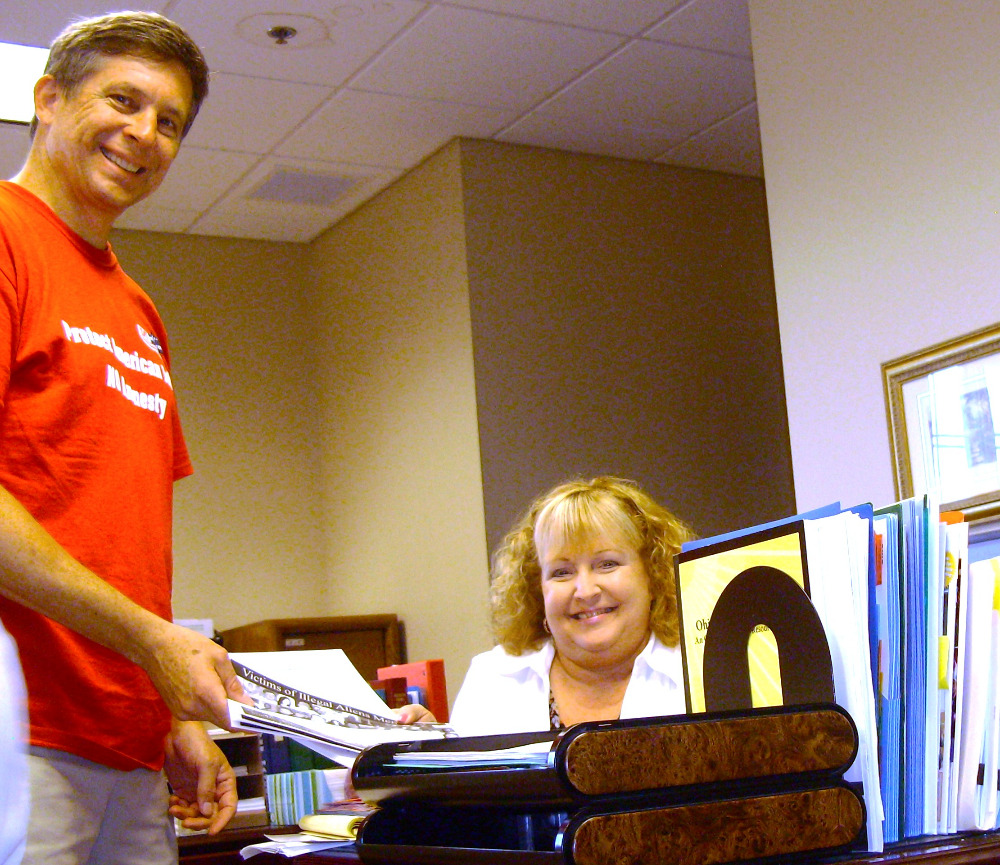 OJJPAC has delivered pro-immigration enforcement policy information packets to scores of city halls in Ohio and other states.


An example of OJJPAC's  in-house  creative social media advertising.



OJJPAC holds politicians accountable for their actions or inaction on issues that affect you and your family.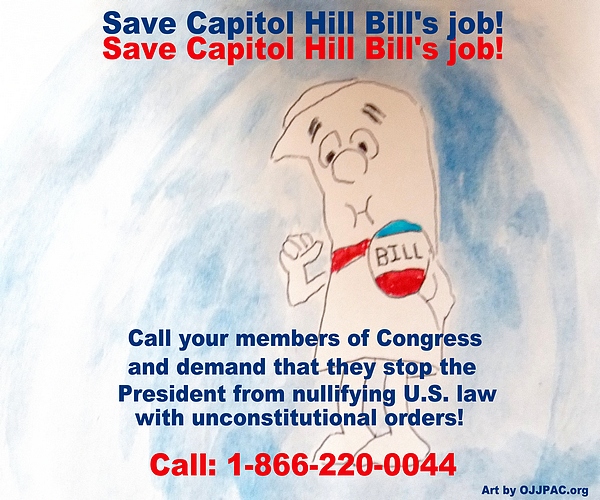 OJJPAC helps educate citizens about critical issues and constructively engage in the politcal process using humor.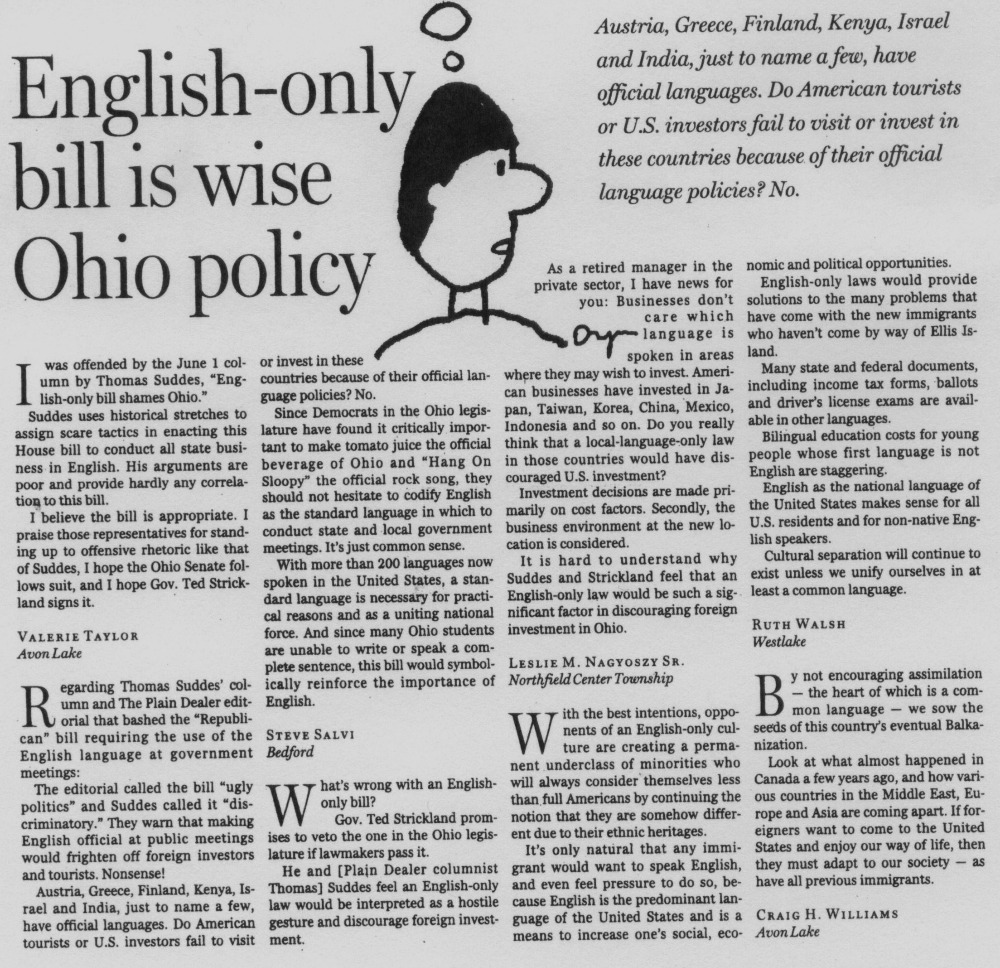 OJJPAC's research has been used to disarm editorial columns promoting the policy agendas of open-border groups.

OJJPAC can battle the opposition.  But even a Farari can't beat a Ford Focus in a race without fuel in the gas tank.  Yes, I'm talking about $$$$$$!



OJJPAC has a long and verifyable record of supporting common sense immigration law enforcemnt, opposition to amnesty, support for American workers and victims, and US sovereignty.

Your donations will allow OJJPAC to continue to be a strong and more effective voice for common sense policies that protect you, your family, and all citizens-- native or naturalized. 

Need to know more before deciding to donate?

Like most of you, I never thought much about terrorism or US immigration policy until 9-11-2001 when terrorists struck the World Trade Center Towers, the Pentagon, and Shanksville, PA. 



Crash site of Flight 93, Shanksville, PA

Even though I'm from Ohio, on 9-11, I wondered if my friend (who worked in the WTC) was still alive.  That was my very personal wake-up call. 

Many people, especially New Yorkers, had that same wake-up call.   I know know several people who lost loved ones on 9-11.  They are now friends and allies in this fight for justice.

Anyway, after 9-11, I started to do research on domestic terrorism which led to US immigration policy and the importance of active immigration law enforcement.

I came to the stunning realization that the federal government had basically stopped taking immigration law enforcement seriously. 

In fact,  many public officials in the White House and Congress have been scheming  every year since 9-11 to pass Amnesty for millions of illegal alien criminals.   I've been one of the cogs helping to kill those Amnesty bills which are introduced in every session of Congress and supported by both Democrats and some Republicans.


In  2006 I created the Ohio Jobs & Justice PAC (People Against Corruption) website .

The purpose of the OJJPAC.org website is to reach and educate more citizens by providing free and ad-free on-line content and resources.   Why is that necessary?   The so-called mainstream media does very little to publish and investigate these threats to our citizens and our nation's sovereignty.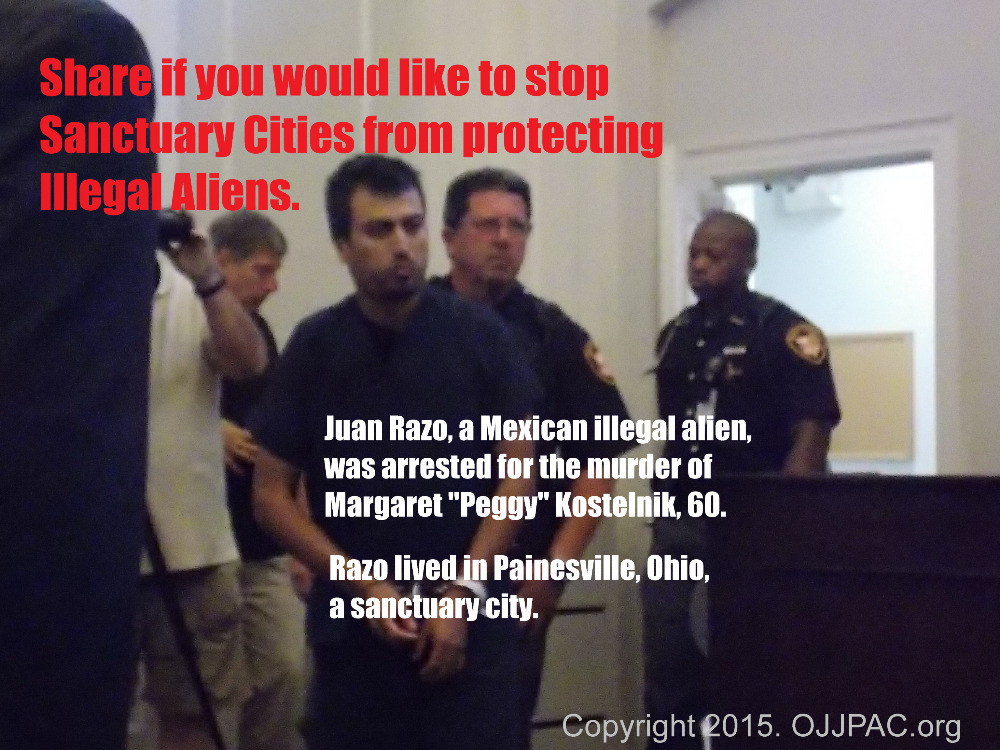 In late 2006, I started documenting cases in which illegal aliens had killed/murdered American citizens.  This research grew to become  the Victims of Illegal Aliens Memorial .  The Memorial has helped educate  hundreds of thousands of Americans to the fact that illegal immigration is not a victimless crime.

I also started tracking "Sanctuary Cities."   That research became what is now known as the  Sanctuary Cities, USA List, the oldest and most  complete list of sanctuary cities in the US. 

Additional immigration information and links are available on the OJJPAC homepage.

What will the money be used for (here is just a few areas that need more attention):

*Investigative reporting:  Perform in depth investigative reporting on American victims' deaths.  Expose the details that other reporters fail to report!

Examples include:
-Where the illegal alien work?
-How was the criminal alien able to remain in the US?
-Was the employer prosecuted for hiring an illegal alien?   Does the employer hire other illegal labor?
-Who aidded and abetted the illegal alien?
-What government benefits did the illegal alien receive?
-What other laws were broken?
-Where did the criminal alien live?   Are there other family members who should be deported?
-What was the impact on the victim's family?
-Who was the victim?   Tell their personal story.

*Fund lawsuits against government agencies that fail to respond to FOIA requests

*Update the Sanctuary Cities List  (verification is very labor intensive)

*Update the Victims of Illegal Aliens Memorial  (very labor intensive)

*Travel expenses  (I testify on bills, visit legislators offices,  go to rallys, give speeches, etc.)

*Issue educational literature   (very costly)

*Research

*Postage

*Non-profit governmental fees

Thank you for your consideration.  I hope I can count on your support!  God Bless America!

Sincerely,

Steve















+ Read More
Help spread the word!
 157 total shares
Update 1
Posted by Steve Salvi
15 months ago
Share
Hi! I have and will continue to update the OJJPAC gofundme page after being dormant for months.

There is a lot of important work that needs to be done that can't get done until funding is available. This includes investigating murders, filing and follow-up of FOIA requests, citizen education, enforcement advocacy, and countering constant government and media misinformation and disinformation campaigns.

The open-border crowd doesn't want you to donate ---because I'm a thorn in their side. But every dollar you donate is good for us and bad for them. Who will stand up to the challenge and donate for the cause?
+ Read More
Help spread the word!
 157 total shares