Michel Henriquet's Work: The Book
$4,225
of $4,000 goal
Raised by
50
people in 31 months
Dear Friends,
I'm Kip Mistral, an American equine journalist and author. For many years I have searched for the "best" in classical equitation and for me, that best is the work of Michel Henriquet, the legendary master of French classical equitation renowned for the lightness of his approach to riding and training.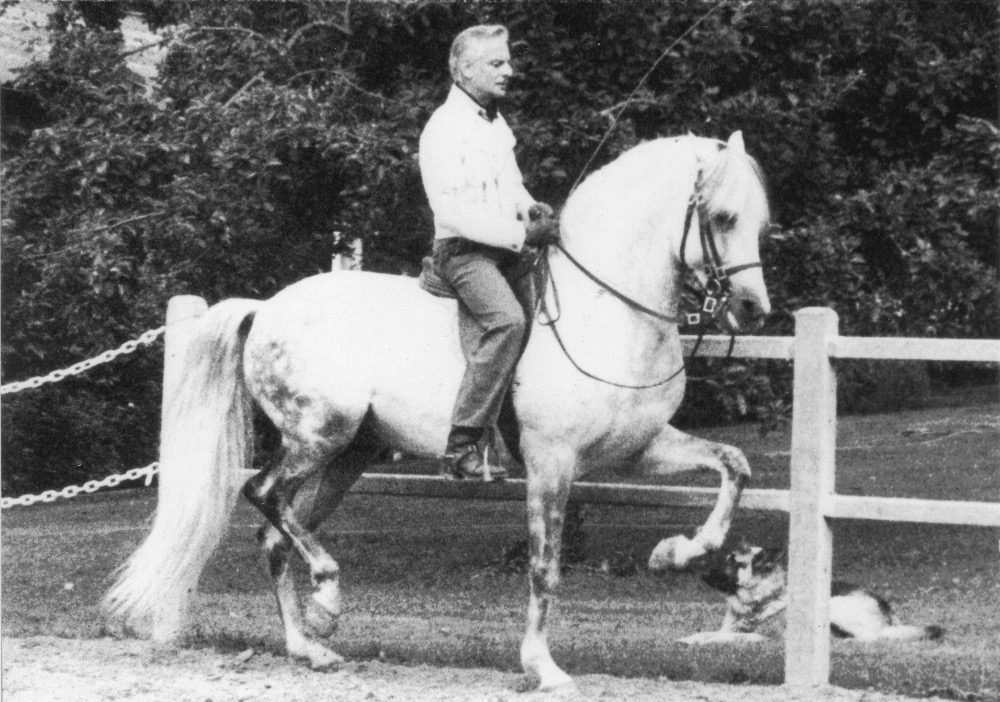 It was said of Michel, when he passed away in December 2014 at the age of 90, that he had left us to join his illustrious predecessors. It was unspoken that these predecessors were the long-gone Masters of the School of Versailles. In my view that makes him "The Last Ecuyer."
He told me in our second interview some years ago, "Our work is to continue to keep alive an equitation that is lovely for the rider and lovely for the horse. It is simply lovely to practice, to do. This is the real allure...to ride a horse that is light, not heavy, in the hand...it is to ride simply for the pleasure and the beauty. The act of riding has to be more than a style. It has to be a philosophy, a state of mind, a surrender to pure release...to lightness itself."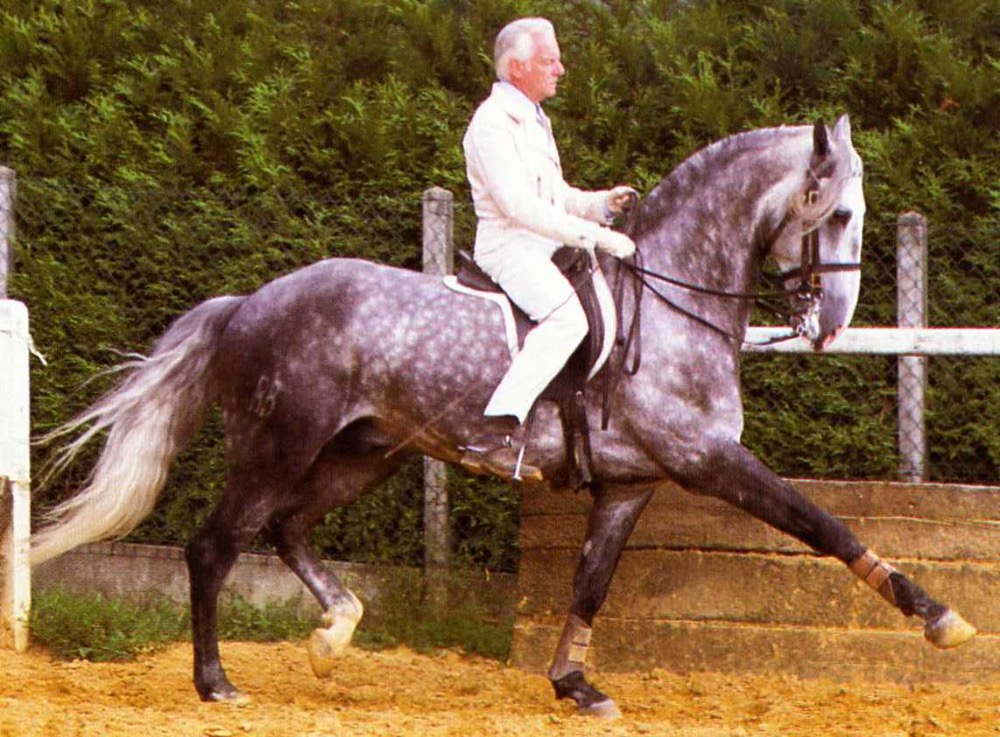 To my knowledge there is no authoritative book about Michel and his life and work, and his contribution was so profound that it must not disappear in the archives of history.
"The Last Ecuyer: Michel Henriquet and the Vanishing Point of Lightness" will be that book. It tells the story of Michel's wanting "less, not more" in his equitation, his motivation to find a truly classical master from whom to learn, and his vision of reviving the lost equestrian arts of the School of Versailles, which in the 17th and 18th centuries was considered the Mecca of equitation. As he explained to me, the work of these great Masters and their students, all of whom were aristocrats, was tragically disrupted by the French Revolution when they were literally in danger of losing their heads and had to run for their lives, disappearing into other parts of Europe.
Horsemanship of this level of refinement was lost to France until Michel met the Portuguese equestrian genius, Nuno Oliveira, whose lineage of teachers was, ironically,  descended in time and method from the School of Versailles. In this way, studying and corresponding with Oliveira for over 30 years, Michel brought French classical equitation back to France through teaching, appearances, and a legacy of many published articles, books and film products. 
 Michel Henriquet has been the single greatest inspiration in my own alchemical equestrian odyssey and he illuminated my direction and thought as a equestrian writer. Michel's vision of  the proud. balanced, light, graceful horse and rider partnership has become mine.
Why You Are So Important:


I need your support in funding an information gathering trip for this important project.
The Plan:
On August 1 I am traveling to France to visit Michel's wife Catherine Durand Henriquet, twice Champion of France and former Olympic dressage team contender, at their home near Versailles, to meet with her about this project.
For the book I will be interviewing Colonel Christian Carde and other friends and students of Michel.
http://www.henriquet.fr
Who I Am:
I'm  co-author of Trafalgar Square Books' "Horse Training In-Hand: A Modern Guide to Working From the Ground: Work on the Longe * Long Lines * Long and Short Reins" and author of over 120 published articles on equestrian topics.
I have an MA in English, worked as a technical writer for 15 years in the software sector, taught technical writing (feasibility studies, proposals and manual writing) and composition at the college level. I've tutored middle school students in writing and have coached many college students through their academic papers. Website content, articles, copy proofing, editing...you name it.
Check out my Rewards!
I am offering my writerly services for $50/hour (discounted from $75/hour) in exchange for your support of this book about Michel Henriquet, which I am working on concurrently with a book about Portugal.
www.kipmistral.com
+ Read More