215
3
Help for the Rodriguez Family
$22,295
of $20,000 goal
Raised by
204
people in 1 month
On Friday, November 2, the Rodriguez's lives forever changed.  Initially,  Jake was having issues with belabored breathing, which has quickly led them to a diagnosis of a form of blood cancer, which specific blood cancer is yet to be determined.  
As a bit of a back story, Jake has a twin brother Ben.  Jake and Ben's mom Erika passed away from Acute Myeloid Leukemia(AML) when the boys were 3 years old.  Sam, their dad, married Katie in April of 2016 and they had Cole in February of 2017.  Jake and Ben have spent their entire short lives honoring their mom and keeping her memory alive, their goal has always been to raise enough money so that no other child has to lose their mom to blood cancer.   In 2017, they were honored as the Leukemia and Lymphoma Society's(LLS) 2017 Boys of the Year.  As you can imagine, never in their wildest dreams did any of the family or friends think they would be down this road again.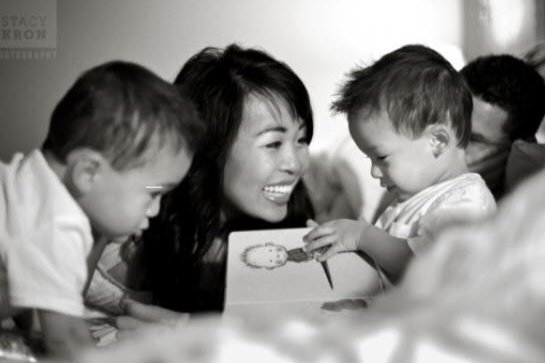 We have learned that the road for Jake and the entire the family will be long with many unknowns.  This battle will take great strength and faith, there is no doubt they that strength and faith and is unwavering.  
Sam and Katie are two of the most kind and generous people, they are always there for others in their time of need.  They are the first to provide support, now it's our turn to help alleviate some of their worry.  Many have been asking what they can do to help them through this scary time.  Therefore, this is being set up to help reduce the great financial cost that comes with fighting cancer.  Anything you are able to give will allow them to not worry about the fianical portion of this fight and focus and getting Jake well. 
"Fear not, for I am with you, be not dismayed, for I am your God. I will strengthen you, I will help you, I will uphold you with my righteous right hand."
Isaiah 41:10
 For further updates on Jake, please visit below link.
https://www.caringbridge.org/visit/jakerodriguez?fbclid=IwAR0ZiXq-6LM9nBPOb7H0kVcE7XWjUQPU_GNtdDDnIgJmbdaIBvNxdeGNlDY
+ Read More
Update 1
1 month ago
Share
It's those days you will never be prepared for. That one conversation that brings u to your knees. Your life changes forever in the process of 24 hours.
One week ago we entered this place with a ton of unknowns. We were told things like "your child has a massive tumor in his chest....it's rapidly growing....it's crushing his heart....we don't think it's benign(non cancerous)....your child is very sick...we think he has cancer".
Today, we received our discharge instructions and are just about to head home. I've never seen Jake so excited about anything.
We will have a home health nurse stopping by tonight to confirm what I have learned here today about handling Jake's meds and his PICC line at home. I'm holding just a tiny bit of anxiety in my mind about going home. Praying I can do all of this perfectly so Jake stays infection free and gets his correct meds and doses etc while a toddler pulls at my leg and our other 9 year old gets his needs met.
We will be back in the specialty clinic Monday for his next chemo and will continue to come about 2 times a week for the first round. (28 days or so). As long as he stays fever free, infection free we can manage this from home. Clearly he will be immune compromised so his risk for infection is high. He will ease his way back to school for a few hours, a few days a week, to start.
We were told he will most likely lose his hair within the next 2 weeks. He's a little worried about that. His friend Carter's mom, Kelly, is having some fun airbrushed hats made and he insists this will be his go-to!
As we leave today we are grateful for the amazing staff and this unbelievable place. We leave heavy hearted for the families still here battling. We have met some awesome people. Prayers especially for little 2 year old Zeke and his parents who we met in the ICU and for all of the patients and kids in oncology floor 7.
We promise to keep you all updated as our journey continues. Please follow us as we kick this beast apart the next few years.
For now, we are just excited to spend a night at home all together under one roof.
As Jake said as he walked out the door 5 minutes ago "Mom, God blessed us. I'm kicking cancer's butt". Yes Jakey. You are! ❤️#warriorjake
+ Read More