Fennelle for Council
$800
of $9,500 goal
Raised by
5
people in 42 months
I am running for Position 7 on the Ellensburg City Council. Since there are five candidates running, I need to raise funds to mount an effective campaign to make it through the Primary in August, and on to the General Election in November. While I dislike having to ask for donations, having enough money to disseminate my ideas and credentials is critical.

I have been an actively engaged member of the Ellensburg community for 22 years, having served on four City Boards and Commissions, and was elected in 2007 to City Council. After a two-year health battle, I am now healthy and have the time, experience, and knowledge to help ensure that all citizens are represented, and all voices are heard. I am passionate about ensuring that decisions are made in the best interests of the community as a whole, rather than just the special interests with deep pockets!

Please help me help you! Thank you.
My goals:
1. Increasing public information, notifications, outreach, and the opportunity for the public to have input in City business.
2. More effective use of technology, new and existing.
3. Wresting control of the taxpayer-funded Ellensburg Business Development Authority (EBDA) from the grip of the Chamber, and handing it back to the City.
4. Increasing the effectiveness of Ellensburg-Kittitas County and Ellensburg-CWU.
5. Attracting new businesses and expansion of existing businesses with an emphasis on professional-level jobs (see #3)
6. Continuing my efforts to support and improve our award-winning downtown.
7. Continuing to push for consistency and fairness for all.
+ Read More
Update 2
39 months ago
Share
With all the need in the world today, it's morally difficult for me to ask for donations to my campaign for Ellensburg City Council....but I am forced to by the nature of running for office. Both my opponent and I have pledged not to raise more than $5,000, and I have already spent $1,200 of my own money. Won't you please consider making a donation today, so that I can work for all of the things we hold dear in Ellensburg? Donations of any size are much appreciated -- and is an investment in the future of Ellensburg! If elected, I also promise to once again give back my salary to the City, so that other important programs can be funded. Together, we can do this! Thanks so much. Fennelle
+ Read More
Update 1
41 months ago
Share
My campaign for City Council is going well! I have spoken formally to three groups, distributed a number of yard signs, and received more cash contributions :)

The primary begins in three days, when ballots are mailed out. Yours should arrive on Wednesday, and you then have just under three weeks to fill it out and return it, either by mail, or by dropping it off at the Kittitas County Courthouse. I always fill my ballot out and r return it right away, so I don't forget about it. This primary will likely be decided by less than 50 votes, so it's really important that you vote!! Every vote really does count in local elections!

So, whether you vote for me or not, please make your voice heard and get that ballot filled out and returned! All politics are local, and this race will have lasting impacts on your quality of life.

I still have yard signs left, so if you'd like to show your support, please let me know, and I will deliver it to you personally!

And, as always, thanks!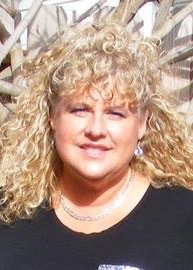 + Read More
Read a Previous Update