"Dismissing Myths and Strongholds"
$50k
goal
Campaign created
2 months
ago
"For Every Book Sold, A Free One is Given"Hello
,
my name is Mrs. P.  Your Gofundme Gifts will help me fullfill my assignment; "Dismissing Myths and Strongholds that have Crept into the Church and Our Daily Lives."  
My Book,
He Lives, A Living Testimony
is a menior.  It was birth from my Dad as he lay dying. He looked at me and spoke the words "HE LIVES." At the age of 17 all I saw was him dying.   As I began to live my life as a
Christian
I then began to seek
Jehovah God, Jesus and the Holy Spirit
and they began to show up and show out in my life.  I also formatted a poster called
 "Jesus Is Lord"
These are just two manuscripts written by me. This is where I began, but I have grown so much more over the years. Jehovah God also told me to go back and read the Bible. Once I did I searched out many Biblical Studies on the internet that anwsered many questions I had.
They dismissed a lot of myths that are taught in our churches today
. Fill free to visit my main website (
www.JesusandweTalk.org
)  to select/copy/and print any of these studies. "Leave your salvation up to No Man; all should study to show themselves approved, 2 Timothy 2:15.
The testimonies from my book are of my walk on this earth with Jehovah God, Jesus and the Holy Spirit. Opening up my eyes and heart to the Lord, has given me insight on who our Father is, who His Son is and the Holy Spirit. You must want this walk for yourself. You must 'Ask, Seek and Knock.' The Father is waiting with open arms. You will not remain the same. No man can give you what is your from the Father. Jehovah has a plan, a plan yet to be completed. We are all in that plan. It's like being in a movie having your very own part to play. All parts lead back to our Creator.
So 'Ask, Knock and Seek'
Our Heavenly Father for your part.  Study to show yourself approved and do not leave your salvation up to any man. God does work through man, but the relationship should be a vertical one, between you and Our Father. Come as a child. 'Greater is He that is in me than He that is in the World.'"
This Gofundme Page 
 will allow me to consintrate on my writings, workshops, speaking, interviews and conferences.  I will serve God's children through my Blog Talk Radio Show (
www.blogtalkradio.com/Jesus
). I will inform, inspired and uplift them.  Shining light on the "Myths and Strongholds that have crept into our Church and our Daily lives..."
<iframe media_type="0" media_id="v0MoVlHmgxo" class="youtube-replace" title="YouTube video player" style="margin-bottom:20px;width:560px;height:315px;" src="//www.youtube.com/embed/v0MoVlHmgxo/?rel=0" frameborder="0" allowfullscreen="1"></iframe>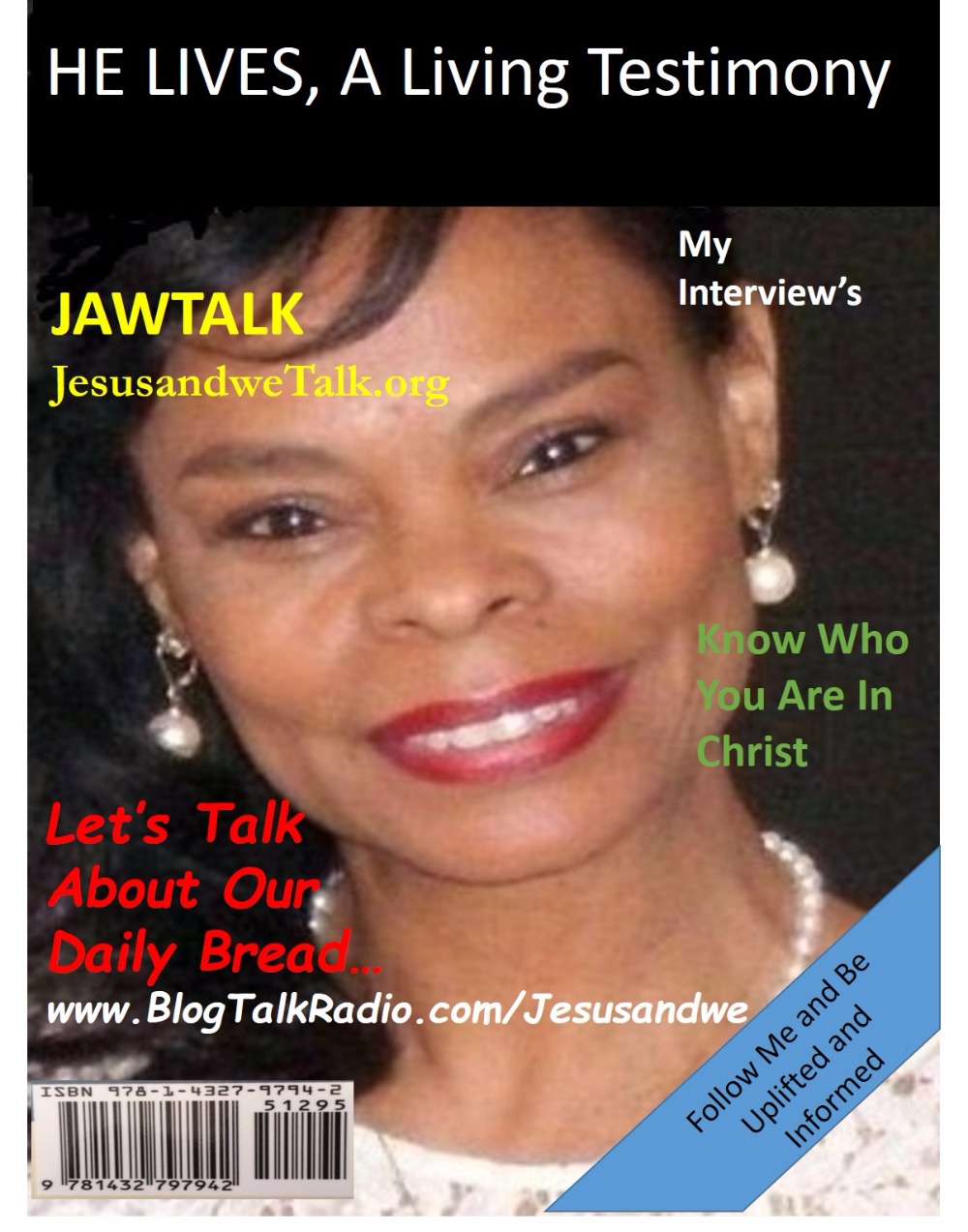 My YouTube Channel
+ Read More
Be the first to leave a comment on this campaign.