Help Me Interview a WWII Vet Daily
$133,751
of $105k goal
Raised by
2,459
people in 11 months
Hello!   My name is Rishi Sharma, I am 19 years old and I run a non profit called Heroes of the Second World War (
heroesofthesecondworldwar.org
) . I am on a mission to in depth film interview a WWII combat veteran
every single day
in order to gain their knowledge and wisdom before it is too late. These men are my
biggest heroes and my closest friends
. I am just trying to get a better understanding of what they had to go through in order for me and so many others to be here today and to get a better appreciation for how good I have it.
        I want them to know how grateful I am for they had to endure and I am trying to be an outlet for them to express their recollections and thoughts of their war days in a censor free environment. The interviews are filmed but there is
absolutely no commercial aspect
this as I give full rights to the veteran and I burn the DVDs for them.  
Please let me know if you know any WWII combat veterans or if you would like to join the organization  in order to make a national movement to honor and learn from these heroes before they die.
      The purpose of this GoFundMe is to
help raise money for my travels (I can sleep in the car and ration food but I still need to get there)
. When I am not interviewing I am researching and reaching out to more WWII heroes. I have a list of about 300 and this map is showcasing a few of them and where they live. Please help me look them in their eyes before they die. It is the worst feeling to reach out to someone only for them to die before you can meet and learn from them.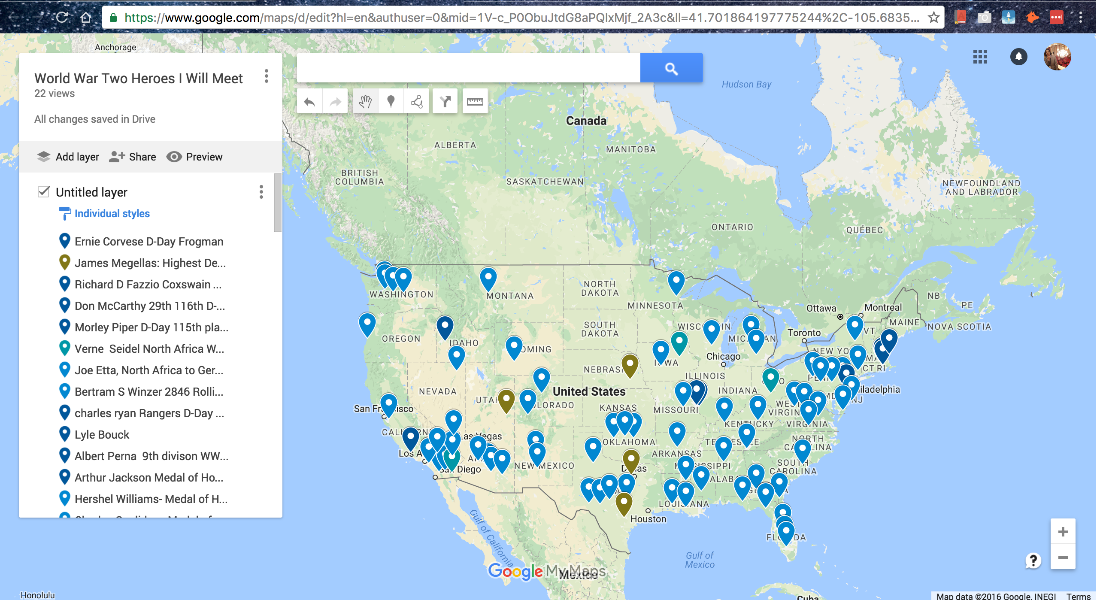 Please reach out if anyone has any connections with Airlines/Rental Car Companies or Tom Hanks/ Steven Spielberg!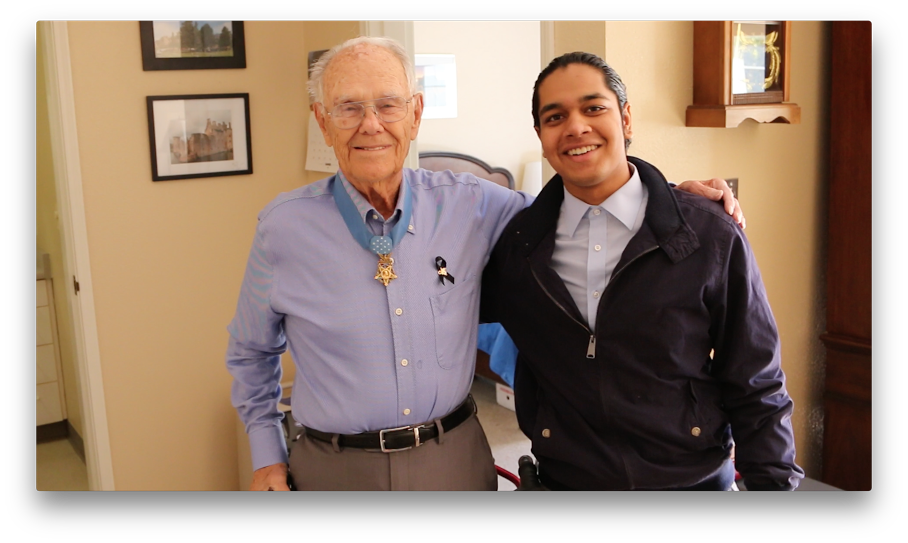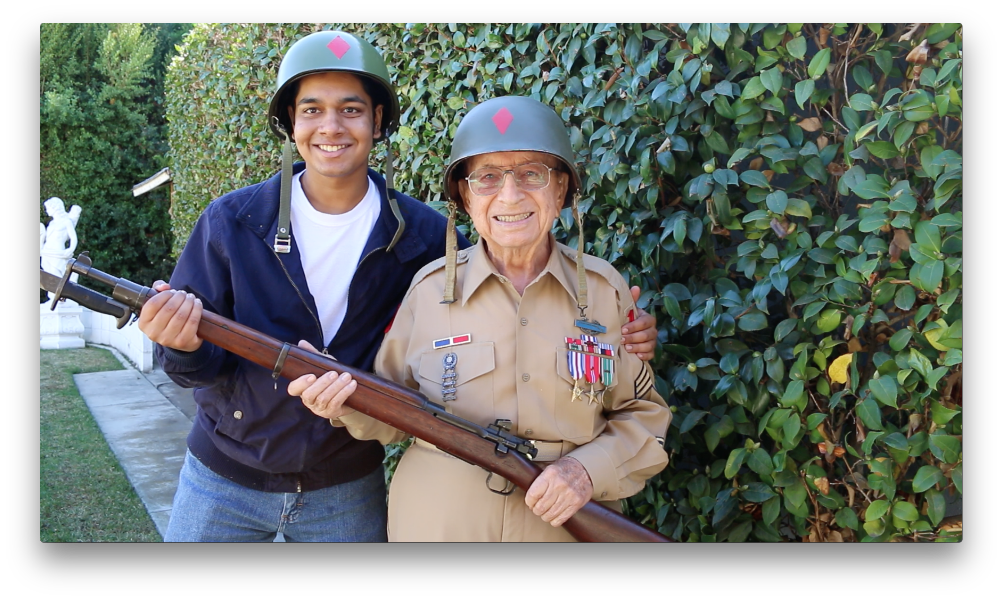 + Read More
This is the Pearl Harbor hero Jim Downing who is 103. I recently had the honor of interviewing him!
+ Read More
Hello! Thank you all so much for your support! It means so much to mean that you all care enough about these WWII heroes in order to help me document them, This is just the beginning. Together we all will make a national movement in which these WWII heroes are properly recognized and thanked. Thank you and please go make friends with a WWII hero before it is too late, Cherish every second with them.
+ Read More
Read a Previous Update