Bill Hammons, Candidate for US Senate
$5,385
of $10.0M goal
Raised by
26
people in 57 months
***Please note that any donations via this page will be considered donations to the United National Committee of the Unity Party of America.  Please also see our new state party fundraising page.***
My name's
Bill Hammons
, and I'm a 2016 
Unity Party of America
US Senate Candidate here in Colorado (I'm the Founder and Chairman of the party in
35 states
 and counting).  Click on my name above for my new campaign website (100+ site likes) with a complete list of my positions, and 
click here
 for my facebook page.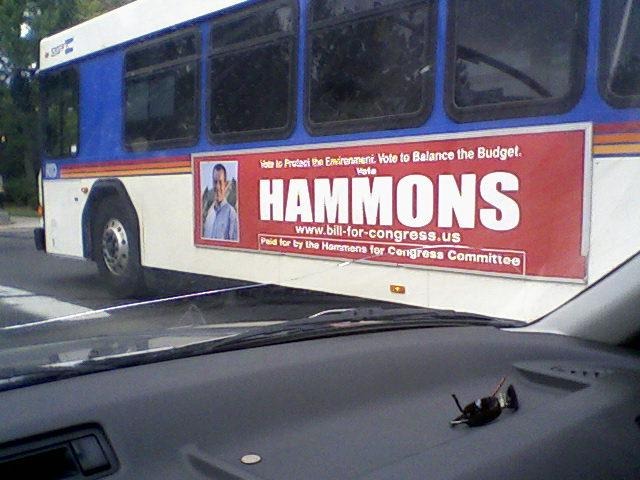 (2008 Hammons for Congress Bus Ads cost less than $500 apiece)
I petitioned onto the November ballot last summer as a 2014 Candidate, gathering 1,106 valid voter signatures as the first Unity Party US Senate candidate to successfully do so.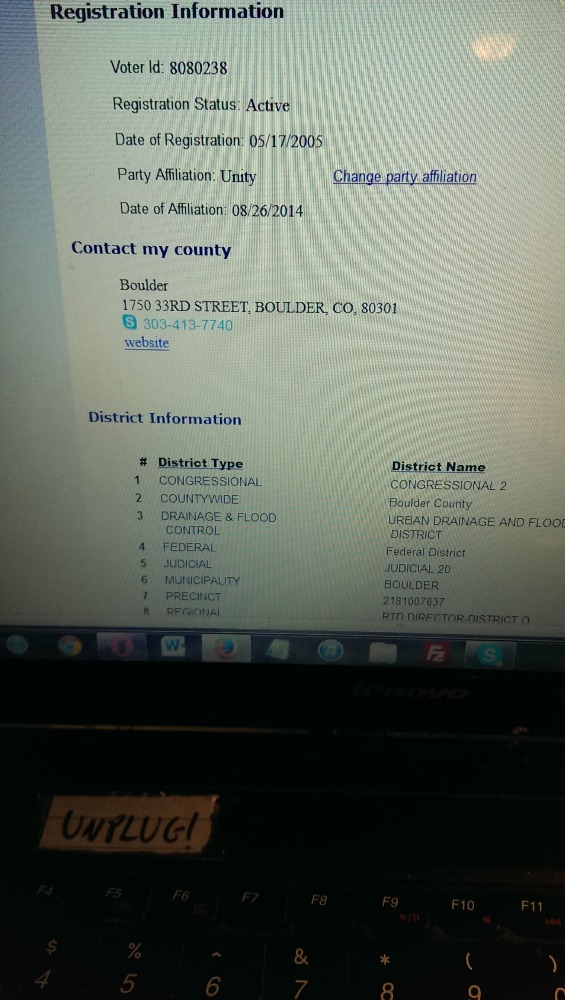 As a direct result of my petition onto the ballot, the Unity Party is now a voter affiliation option in Colorado.  As of October 2014, we had voter registration numbers well into the triple digits, and once we accrue 1,000 registered voters, the Unity Party of Colorado will be able to field any candidate for any office in the state without those candidates having to petition themselves.  
Affiliate
 with Unity today!
(1st 700 Petition Signatures shortly before going into a bank vault)
I was raised in Odessa, Texas of
Friday Night Lights
fame (Permian H.S. class of '93), earned a B.A. in English and American Literature from NYU, managed
Rights at
Newsweek Magazine
for seven years, and moved to Colorado for the stunning views and the even more stunning running trails (I've run 10 marathons, including a 50-mile ultramarathon, and am the creator of 
Bill's Boston Marathon Qualifiers Guide
 among other things on
wrhammons.com
).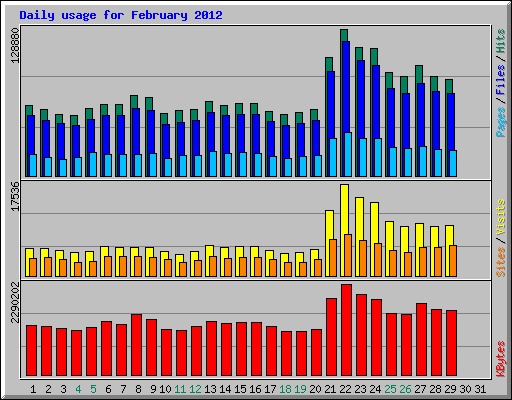 (Bill Hammons'
business site
 has received 17,000+ daily visitors)
I support a Balanced Budget Amendment, Federal Term Limits (I'm committed to serving no more than two six-year terms if elected), Medicare for All, securing Social Security, shifting taxation from Income to Carbon to fight Global Warming, defending the 2nd and 4th Amendments as they were written in the Bill of Rights, allowing those who are here to work here, outlawing the Congressional gerrymandering which is endangering our democracy, ending the Filibuster, enforcing the Sherman Anti-Trust Act against the two-party Washington Duopoly, and defending true Libertarian Liberty by allowing people to marry whom they choose, allowing new states to form and add to the Senate, and staying the heck out of Ukraine by allowing Russian-speaking-and-leaning Ukrainians to join Russia if they so choose.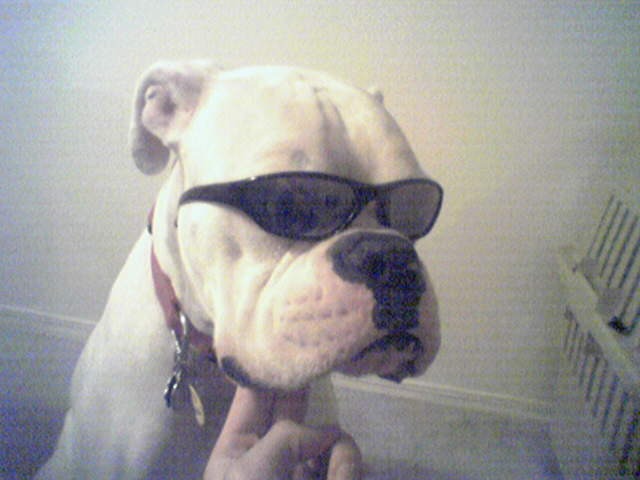 (See Campaign Dog Jack Hammons'
Washington Times
 coverage)
Would appreciate your support!  Even if you can't donate at this time, at the very least share this page via Facebook, Twitter and other social media.  I can be reached at bill@wrhammons.com.
+ Read More