Books For Students In Ghana
$675
of $1,000 goal
Raised by
16
people in 7 months
For those who don't know, I just came back from my first trip to Ghana in August 2016.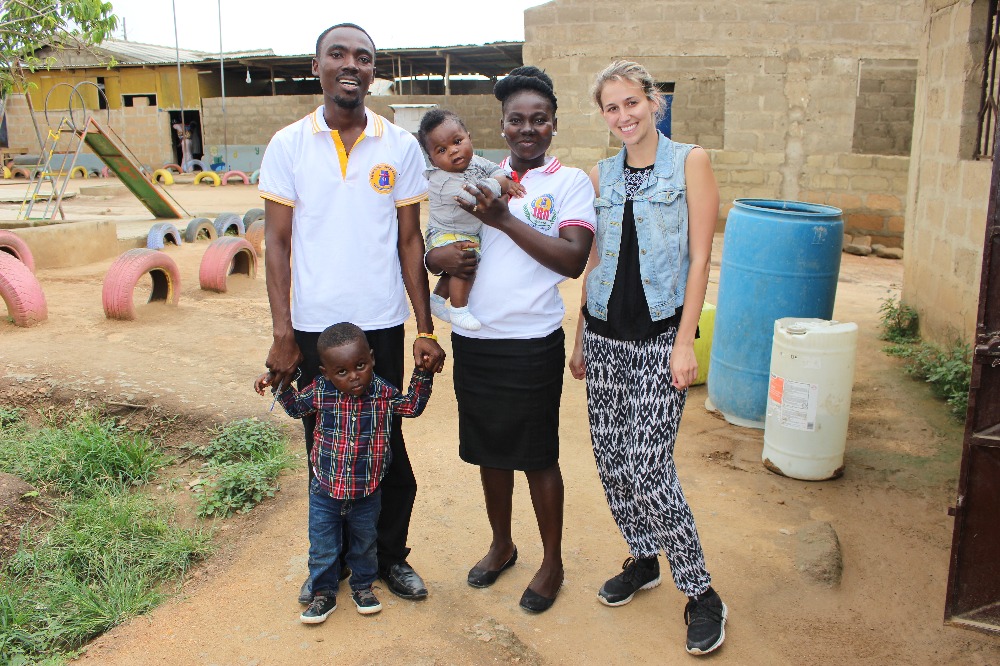 As a grad student, most of my time was spent with local journalists working on stories or researching.  I was absolutely blown away by the kindness, passion for life, and respect of education. Upon mentioning my love for Langston Hughes, a man I met burst into rhyme the full verse of "Harlem" - the same poem we taught our 7th grades when I was teaching in New Orleans. 
Unfortunately, education is not free nor cheap in Ghana.
Many families either spend most of their money sending children to school, or simply cannot afford food, shelter, and school. Decisions must be made. That's life, right? 
Yeah, I don't agree. And you clearly don't either, or you wouldn't be on this page. 
During my stay, I stumbled upon two schools (one quite literally) in the Greater Accra Region.
As you'll read below, the schools are filled with eager learners and teachers who have nothing more than each other.
No pencils to develop writing skills, no books to grow their vocabularies, no notebooks to practice math. 
We're going to change that though. 
The goal is collect enough books for a library (30-50 books per school), pencils to last the school year, and personal notebooks for each student.
Shipping is pretty expensive, upwards of $200-$1000 to ship a box of 10-25 lbs. We want to do the most good by utilizing willing travelers with free checked bags.  
Donations collected by September 19th will be used to fill the checked bag of a thoughtful classmate who volunteered to bring supplies during her visit.
Again on September 28th, I will be shipping a box of supplies to a friend in Accra who will deliver them to the predesignated schools.
*Funds will never be used for personal travel, salaries, or any otherwise indirect benefit for students. When the 501(c)(3) status is approved, the GoFundMe page will be updated!* IT ALL STARTED WHEN… 
My first visit to a slum made me despise the word. Old Fadama looked more like the flea market I grew up at than the images of destitution and crime that "slum" invokes. Often referred to as Sodom and Gomorrah (like the Biblical town that was smite- talk about a bad rep!), nearly 100,000 people live, work, play, and learn here. The government offers absolutely no support and many of the people who grow up here face discrimination from the rest of the city. Most people are forced to say they are not from Old Fadama, if they want a job. If they don't lie, they will not get hired. 
 During my visit, a group of girls were hovering around, inching closer by the minute. I offered to take a photo of the girls to show them what they looked like that day.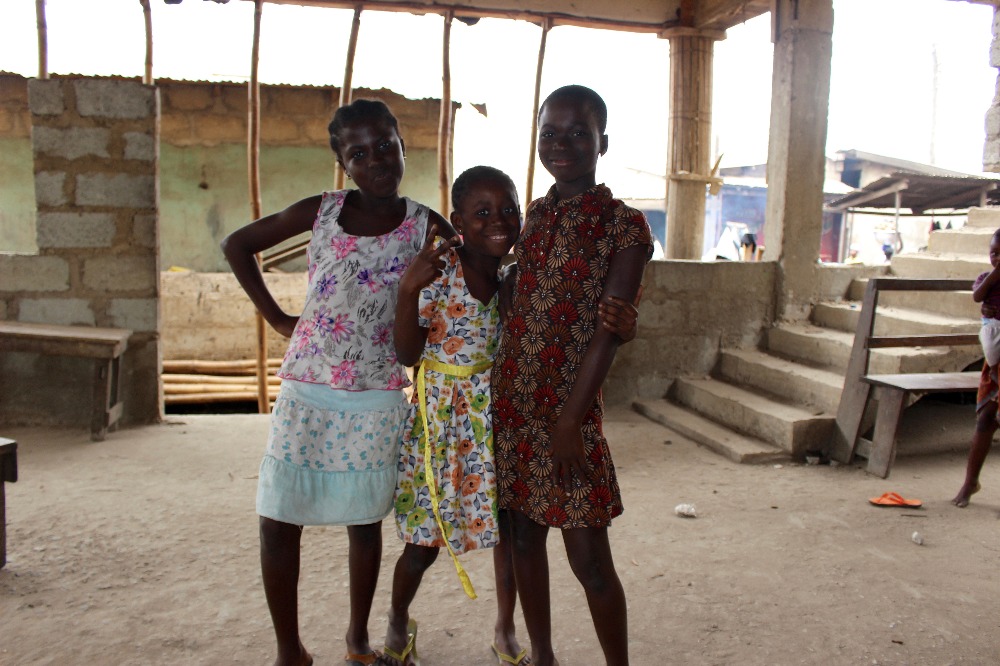 After a striking a few poses, "Follow me," the oldest one whispered. "I want to show you something."
As I followed them, skipping up the crumbling stairs, I wasn't really prepared for what she wanted to show me.  
With a twirl of her dress and a grin she said , "This is our school."
We chatted, laughed, and danced. But I couldn't stop thinking about the school without a roof. They don't have books. They don't have paper, pencils, coloring books, or anything you'd expect to see in an elementary school. But they were so happy to show me what they had. 
 After an hour of playing together, I told them I had to sadly return to my work. The second youngest, but the sassiest, Abena pulled me in and shyly whispered, "If you could, please bring pencils." 
THE SECOND SCHOOL...
…Is located about an hour and a half outside of Accra. Two miles from the closest bus stop, goats are more familiar than cars. The air is strikingly fresh and cool, palm trees sway. I visited on a Sunday, and heard singing as we neared the the school. To my friend's chagrin I asked, "Is this the neighborhood church?" Holding back a smile he said, "One of many." 
He wasn't kidding! There were so many people scattered about at different churches. But the last church was being held at our final destination, Grace Seed School.
Started in 2012 with four students and two  teachers, the school has grown rapidly.
Currently, there are about 350 students from ages 2-15.
In the past year, they have been able to finally get toilets for the boys and girls so that they don't have to use a literal hole in the ground. The school is ran by an amazing man named Mr. Bright, and what a light of life he is! 
I had the blessing to interview him formally and informally and what touched me most is his answer to why he runs the school.
"When I was a boy, someone who didn't know me had faith in me. They paid for me to go to school, two hours by boat each way, to get a proper education. They never met me! But they cared enough. Now look at me. Why shouldn't I do the same?"
The school feeds the children, gives them a safe space to play, and offers lessons for all ages. As the reputation of the school grows, so does the enrollment. You can sponsor a child for the whole school year for $250 USD. They even have a system for scholarships set up, to encourage students to work their hardest even if they aren't sure they can afford the fees. 
My good friend from high school and her mother currently sponsor a few children. See the colorful letters and animals on the wall? That was all my friend's mom. But two people can't be expected to support a school of 350 students. 
HOW THE DONATIONS WILL BE SPLIT...

1/3- Supplies for Old Fadama School
1/3- Supplies for Grace Seed School
1/3- Cash directly to Grace Seed School to build library + clean water bore hole
Some supplies that will be purchased are picture books for a school library, textbooks for older students/teachers, posters for the classrooms, pencils and notebooks for students, and mosquito nets to keep everyone healthy.
IF YOU HAVE A SPECIFIC ITEM YOU WANT TO PROVIDE, PLEASE LET ME KNOW IN THE COMMENTS.
Large Box Colored Pencils - $8.99
Extra Large Box Pencils- $10.95
Personal Chalkboard (6) - $14.99
Handwriting Without Tears- $14.95
Books- anywhere from $4.99-$25.00 new!
Some titles I'm hoping to send are
"C is for Cocoa: An alphabet book about Ghana"
"One Hen: How One Small Loan Made A Big Difference"
"The Adventures of Elizabeth Sam"
"Who Was Maya Angelou?"
"Colors of Ghana"
"Solma. Tales from Northern Ghana"
Used books are very welcome, and if you have any you'd like to donate, message me for my address. If you have something special you want to send, let me know. Letters of encouragement would be AMAZING.
All the students speak English. 



Even with a creative writing background, I cannot come up with words that would express how thankful these students and teachers are for your donations. Everyone has a right to learn and YOU can make sure that happens.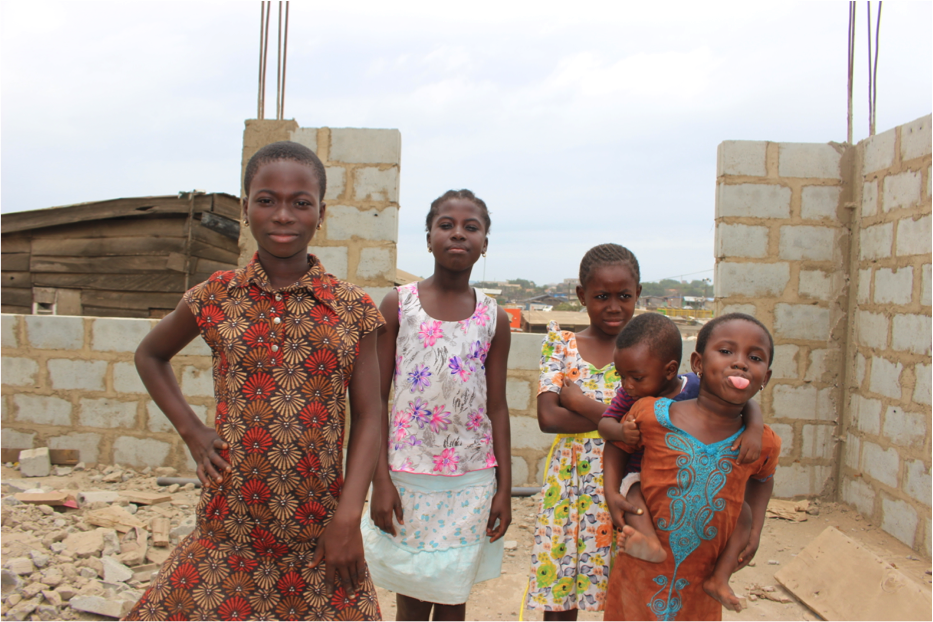 + Read More
Update 2
Posted by Lauren Huntley
6 months ago
Share
Life is good! My colleagues, J and L, have arrived safely in Accra- just in time for the heat of summer to ease up. With your help, we have sent:

288 pencils
100 colored pencils
72 erasers
48 pencil sharpeners
24 notebooks
12 personal chalkboards
8 books
&
1 multiplication chart


The titles we sent were:
"Anansi the Spider: A Tale from the Ashanti"
"Why Mosquitos Buzz in People's Ears : a West African Tale"
"The Boy Who Harnessed the Wind"
"The Pot Of Wisdom: Ananse Stories"
&
"2 of One Hen: How One Small Loan Made a Big Difference"


In addition to the supplies sent, Grace Seed International School will be receiving a check in the amount of $300. Great job team!


Moving forward, gifts will be used to ship a second box of books in October. We will obtain these books through book drives and other book donations. Be looking out for updates! Thank you so much for your commitment to education. Have a blessed week.

-Lauren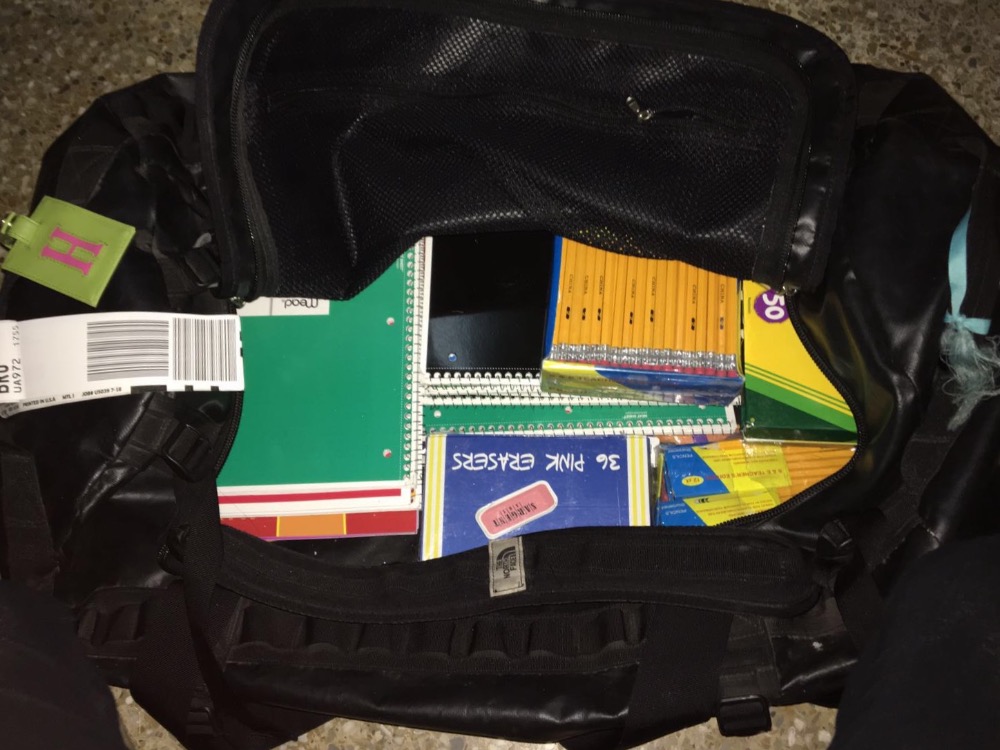 + Read More
Update 1
Posted by Lauren Huntley
7 months ago
Share
Supplies will be heading to Ghana on September 29th! Thank you so much for your contributions!
+ Read More
Read a Previous Update
Be the first to leave a comment on this campaign.