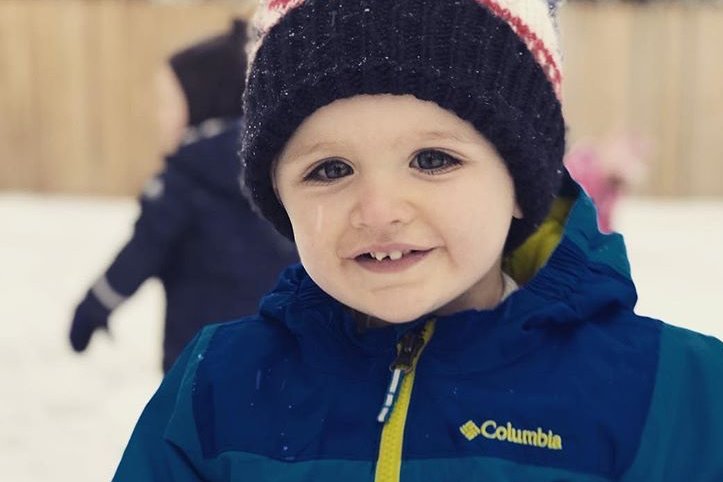 1.0k
3
Wishes for Weston
$91,258
of $85,000 goal
Raised by
987
people in 7 months
For those that know Kristin and Sam Lane, they know them as a young, happy, and loving family. Recently, the youngest Lane, Weston, was diagnosed with a rare, high-risk, and aggressive form of cancer called Neuroblastoma. 

When Kristin took Weston to the doctor, Kristin mentioned her concern over a small bump that had appeared on Weston's head. The doctor decided to do a biopsy and it was discovered that the bump was a metastasized tumor on Weston's skull. What began as a routine doctor's visit became a day no parent should have to face. 

Because only the metastasized tumor has been found, Weston will have to undergo further testing to discover where the cancer originated from. What we know right now is that for Weston's age and for the severity of the tumor found, the Lanes have a difficult journey ahead of them. 

Weston may need to undergo various operations and rounds of chemotherapy and radiation over the next two years. While insurance will cover much of Weston's health-related expenses, further health and outside expenses, such as travel to and from the hospital, lodging, etc., are a large burden on such a young family. 

This GoFundMe has been set up for us to come together as a family and help the Lanes offset the daily expenses that will come with Weston's treatment, allowing them to focus on what's most important: supporting and helping Weston through this trial. 

As more information is provided, this page will continue to be updated. With the donations collected on this page, Kristin and Sam will be able to stick with Weston and a small but significant burden can be lifted off their shoulders. This page is meant to show support for Weston, Kristin, Sam, Coby to unite together to show them that they are not alone in this battle. Every contribution is a blessing, so anything you can provide is a wonderful gift. Thank you. 
   
      
+ Read More
Weston's diagnosis came 7 months ago yesterday. Amazing how fast time flies. But this is one of those rare occasions where you actually want time to go as fast as possible! We've been through a lot in seven months, especially since normal life doesn't stop for illness, and it's easy to push things off until "later". So I'm taking time during this hospital stay to catch up on sending updates and to say some long over due Thank You's. Everyone here has made such a big impact on our lives. When you learn a loved one is sick, you are overrun with a wave of emotions and what-ifs and stress. And you were able to help reduce our stress over the last few months so we could focus solely on Weston. It's funny, a family member started this site for us. We didn't know about it until a friend texted saying, " your Gofundme site is amazing!" I said, "what are you talking about?!" They had to send us the link so we could find it!
We are so thankful for your support. To our closest friends, our family, and to the dozens of people we've never met who donated, thank you!
We've been sharing updates on our Caring Bridge site in case you'd like to follow along and keep up on progress. We just kicked off a four week stretch of treatment in Boston, so I'm sure there will be many updates coming!
https://www.caringbridge.org/visit/westonlane/journal
Thank you!
Sam and Kristin, and Weston and Coby
+ Read More