Diane and Keoni moving to L. A.
€2,820
of €5,000 goal
Raised by
39
people in 51 months
see english version below
Ihr Lieben, Freunde, Familie, Menschen, die an mich glauben!
Einige haben es vielleicht schon gehört, ja, ich folge der Liebe. Lasse fast alles zurück und starte mit meinem wundervollen Sohn ein vollkommen neues Leben.
Auswandern, von Berlin nach Los Angeles
... und das ohne Reality-Doku-Kamera-Team. Kann das gut gehen?
Wird Robert´s und mein Hochzeitsmahl ein Hamburger sein? Werde ich jemals Barbra Streisand begegnen? Wird mein Sohn womöglich irgendwann Gouverneur von Kalifornien oder eher ein Cowboy in Texas? Werde ich auch in Hollywood als Künstlerin arbeiten können? Werden wir die ersten 5 Jahre überstehen? Dazu müssen wir erst mal die ersten 3 Monate bewältigen. Und das ist der Knackpunkt:
Während der ersten 3 Monate habe ich noch keine Arbeitserlaubnis.
Bisher haben wir die Visa mit allen Gebühren und die Flüge finanziert. Im April geht es los, und es wird deutlich, dass wir es nicht schaffen, den Übergang ganz allein zu bewältigen.
Deshalb wende ich mich an Euch: meine Familie, Freunde und Menschen, die mich als Künstlerin schätzen und an mich glauben.
Durch einen monatlichen Bericht möchte ich Dich mitnehmen in dieses aufregende und nach allen Seiten offene Abenteuer. Dianas Unterhaltungs-Magazin mit Einflussmöglichkeit des Lesers sozusagen. Vielleicht beeinflusst unsere Reise auch Deine Lebens-Reise.
Abgesehen davon, bin ich dann natürlich auch Ansprechpartner, falls Du mal nach Kalifornien kommen willst.
Wer mich kennt, weiß, dass ich nicht viel zum Leben brauche.
Warum also 5.000 Euro als Spendenziel? Nun ja, 1. irgendeine Zahl musste genannt werden, 2. diese Summe würde bedeuten, dass ich mich absolut ohne jeglichen Kummer um alles kümmern könnte und 3. möchte ich in meiner naiven Art offen dafür sein, dass ein Millionär oder Lottogewinner hier vorbei kommt.
Und alles, was nach den notwendigen Ausgaben übrig bleibt,  kann ich in meine künstlerische Arbeit investieren.
Und was ist nach den 3 Monaten? Natürlich würde ich gern sofort als Sängerin, womöglich auch Schauspielerin arbeiten, aber der Broterwerb hat natürlich Priorität. Ob ich dann als Nanny in Beverly Hills mein Geld verdiene, bei Ross oder Betty Page die Kleider einsortiere, mich als Hochzeitssängerin positioniere, mich als Coach für Traumerfüller selbständig mache oder mit dem Masseur von Barbra Streisand zusammen arbeite (den ich letztes Jahr kennen gelernt habe, uuuuaaaaahhhh!!!) … Alles ist offen, so vieles ist möglich.
Vielen Dank für jede Unterstützung, Spende und Verbreitung dieser Kampagne an Menschen, die uns unterstützen würden. Danke! Danke! Danke!!!!
Alles Liebe,
Diana
PS: Wer nicht mit Kredit-oder Debitkarte spenden kann oder mag, hat hier eine andere Möglichkeit:
http://www.dianajastram.de/hollywood.html
Loved ones, friends, family, people who believe in me.
As some of you already know, I am following my love. I am leaving almost everything behind to start a new life with my wonderful son and my partner, lover, companion and best friend Robert.
Moving from Berlin to Los Angeles
... and this without a reality documentary camera crew. Can I really make this work?
Will Robert and I directly go from the cityhall to a Burger shop? Will I ever get to meet Barbra Streisand? Will my son grow up to become the Governor of California, or maybe a cowboy in Texas? Will I be able to find work as an artist? Will we survive the first 5 years? Who knows? But the first three months are the most critical, because
during those first few months I will not have a permit to work in the United States.
We have paid for all the miscellaneous things needed for the visa, as well as the cost of the visa itself. We have also managed to pay for the flight to America. But those first few months will be financially difficult.
This is why we are reaching out to you, our friends, our family, and the people who believe in me as an artist.
Every donation will help towards turning our dream into reality.
Everyone who helps will recieve a monthy report, a kind of Diana and Keoni's magazine. We'll take you with us, and share our thoughts and experiences during this incredible adventure. Maybe our journey will influence your journey through life.
And of course I will act as your agent if you ever want to come to California.
Those who know me, know that I don´t need a lot.
So why then 5,000 Euros as the goal? Well, I had to pick an amount, and this amount would mean that I absolutely wouldn't have to worry about those first few months. Paradise!
With your help, I can focus on helping Keoni adjust to life in America, and create a good and safe home so he would have a good start. I would also have time to network, and to explore employment opportunities. I could discover my best chances for success when I'm finally allowed to work.
And everything left over after expenses, I could invest in my career as an artist.
And after these 3 month?
Of course, I would love to work immediatley as a singer or mayby an actress, but earning money is the priority. Maybe I'll work as a nanny in Beverly Hills, or fold clothes at Ross or Betty Page. Maybe get a name as a wedding singer, or as a personal coach to help people reach their dreams. Open to anything. Everything is possible.
Thank you so much for any help or donation, and for sharing this campaign with others who may like to support it. Thank you, thank you, thank you!!!
Much love,
Diana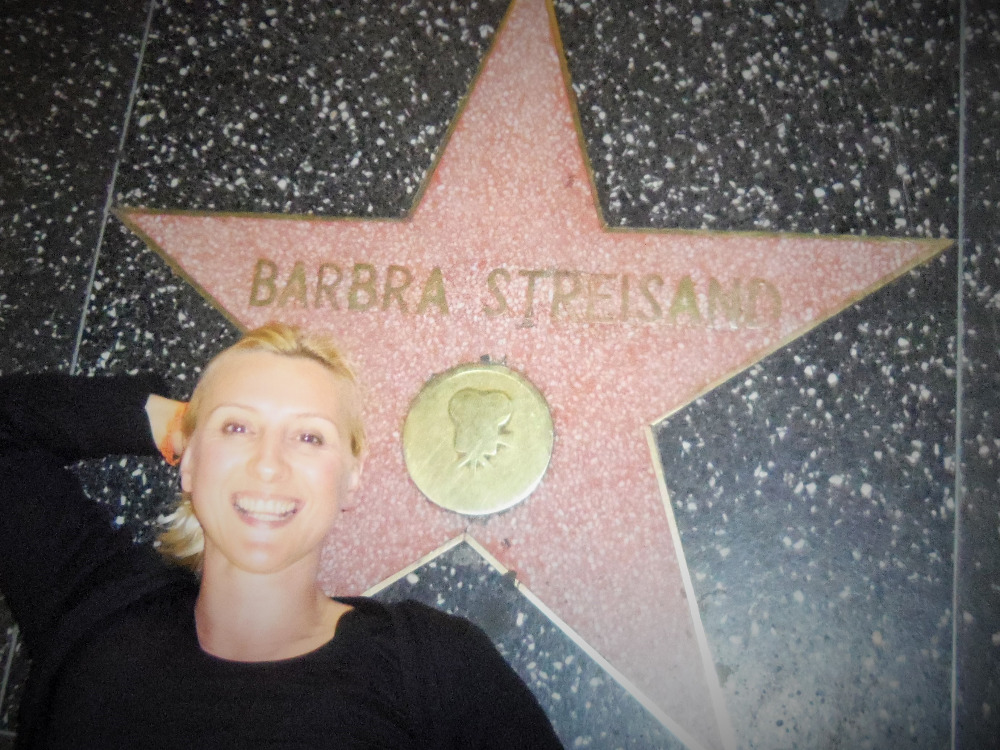 + Read More
Be the first to leave a comment on this campaign.