ASIAN PEOPLE : DO WE LOOK THE SAME?
€501
of €9,000 goal
Raised by
16
people in 12 months
WE LOOK THE SAME | SHORT FILM [VERSION FRANÇAISE EN BAS] 

"Yesterday I was clever so I wanted to change the world.
Today I am wise so I want to change myself." - Rumi

Crowdfunding Deadline (before the landlord hammers down the door): 30 September 2018
We'll say hi if you say hello: 
welookthesamefilm@gmail.com
www.instagram.com/zoeandzo

Based on Zo's true story [well, the part of really really needing a toilet in Paris]:

Wait what? 

What's the big deal?

A) The toilet is for private use only.
B) Her French boss is super strict.
C) She just got a warning from her boss this morning on not allowing tourists into the toilet.

What should she do? Help!!

WHAT THE FILM IS REALLY ABOUT: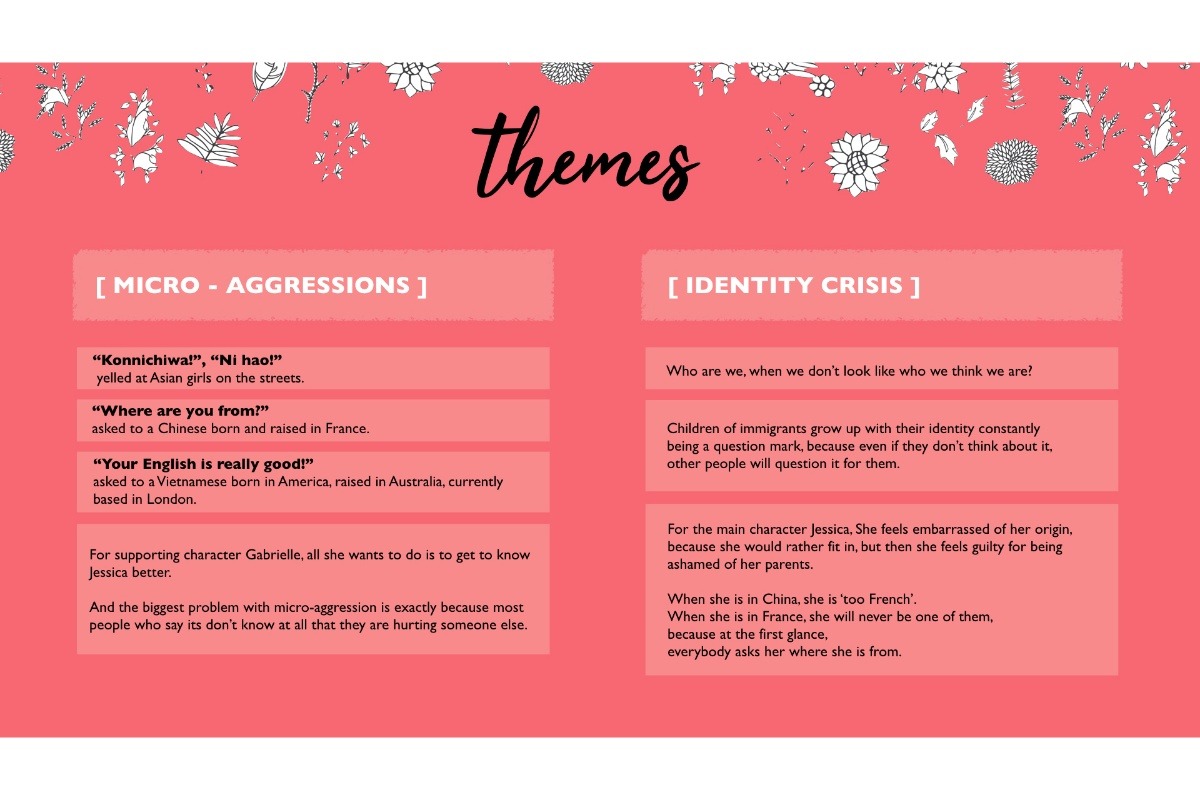 DIRECTOR'S LITTLE RANT:

I grew up as a Singaporean* girl with Chinese origins.

*A sunny island with 365 days of summer, a ban on selling chewing gums, and a population of 76% Chinese ethnicity. It was such a cohesive life living alongside the other 3 races (Indians, Malays, Occidentals), I didn't even realise I was living the life of a majority.

For all the allure and glam of Paris' reputation, making me experience life as a minority was the last thing I expected to add on her resume.
Sure, a "Singaporean-Chinese" is not the most common identity in this world, but would you agree: asking me where my origins are from, is still much better than pointing a finger to my face and saying " You Chinese? / Japanese? / Korean?"
Fine, some might just be trying to be cheeky, but getting an obnoxiously loud "Konnichiwa!", "Nihao!", "Annyeonghaseyo!" on the streets just ruins a beautiful day. (#tip: for those who actually want to be friendly, "Bonjour!" is a better place to start. After all, we are in Paris.) 

And for those who feel like this is no big deal, help me understand this. How is it that most people now understand cat-calling is NOT FUNNY, NOT SEXY, NOT JUST A JOKE (thankfully), but yet little people can see how all these micro-aggressions are its' equivalent in racial discrimination? 
Sure, it's invisible.
It's tiny.
But it hurts like a bitch.
just like paper cuts.
Whether intentional or unintentional, micro-aggression is present.

Maybe, you never knew that your actions made me uncomfortable.
Maybe, you didn't know there was a description - or word, for what you went through.
If you have been micro-aggressed:
Stop saying "but what can I do?"
It's your turn to step in.
People cannot stop micro-aggressing you if they don't know it's micro-aggression.
If you have micro-aggressed:
Help by contributing to this film to educate others,
and become a better version of yourself. 

This film is for you.
Make the unknown, known.

Sure, there are times we joke around with our friends, and no offence will be taken, but it can feel entirely different when a acquaintance, teacher, boss or stranger say such things.

This film does not have the intention to criticise anyone, but merely to highlight what's happening, so that you can decide what's no big deal, and what is really super hurtful. 
 CROWD FUNDING THANK YOUS
(Just a little of how much we love you for supporting the movement)
NOTE: Please leave us your CONTACT INFORMATION (FULL NAME and EMAIL) in the comments after donating, so that the team can say thank you as soon as possible, and also update you on your perks!!

MORE DETAILS ON THE FILM:
MEET THE CREATIVES: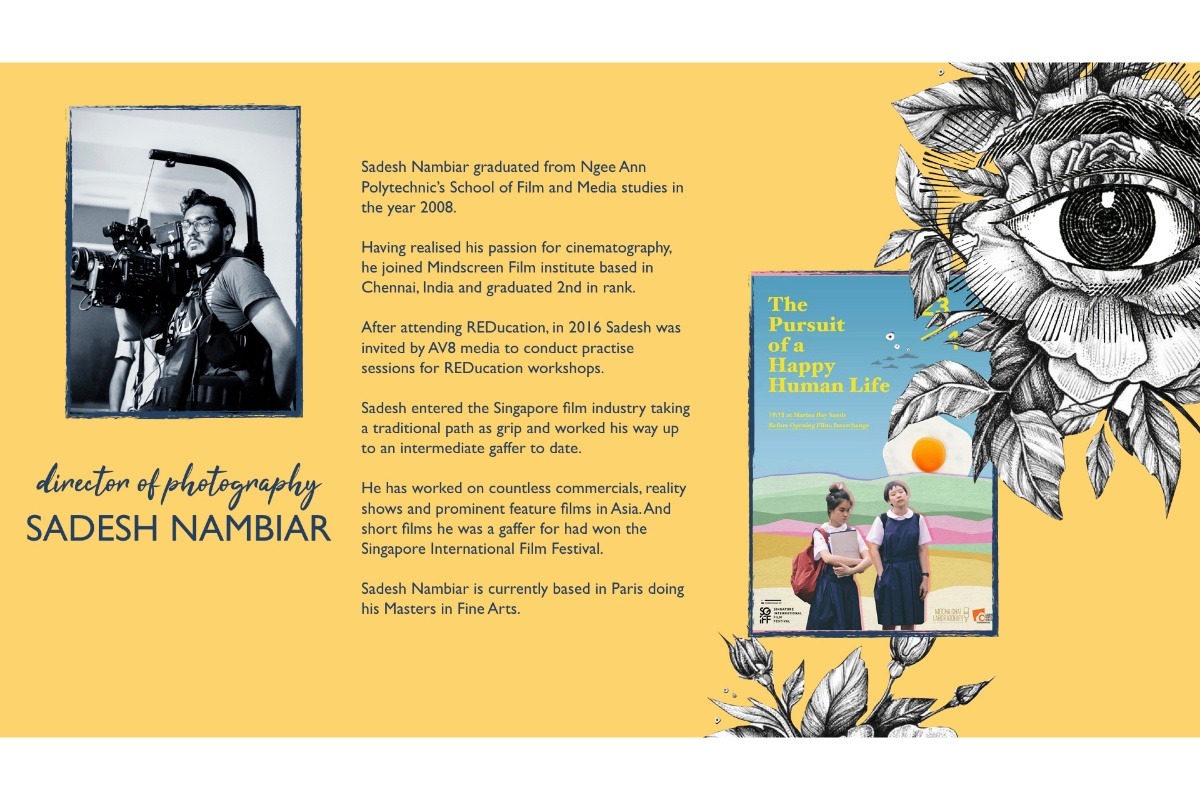 MEET THE HEROES WHO MADE IT HAPPEN ON SHOOT:
MEET THE CHAMPS WHO MADE THE THE FILM COME TO LIFE:
MEET THE ANGELS BEHIND THE SCENES: 
FINAL THOUGHTS: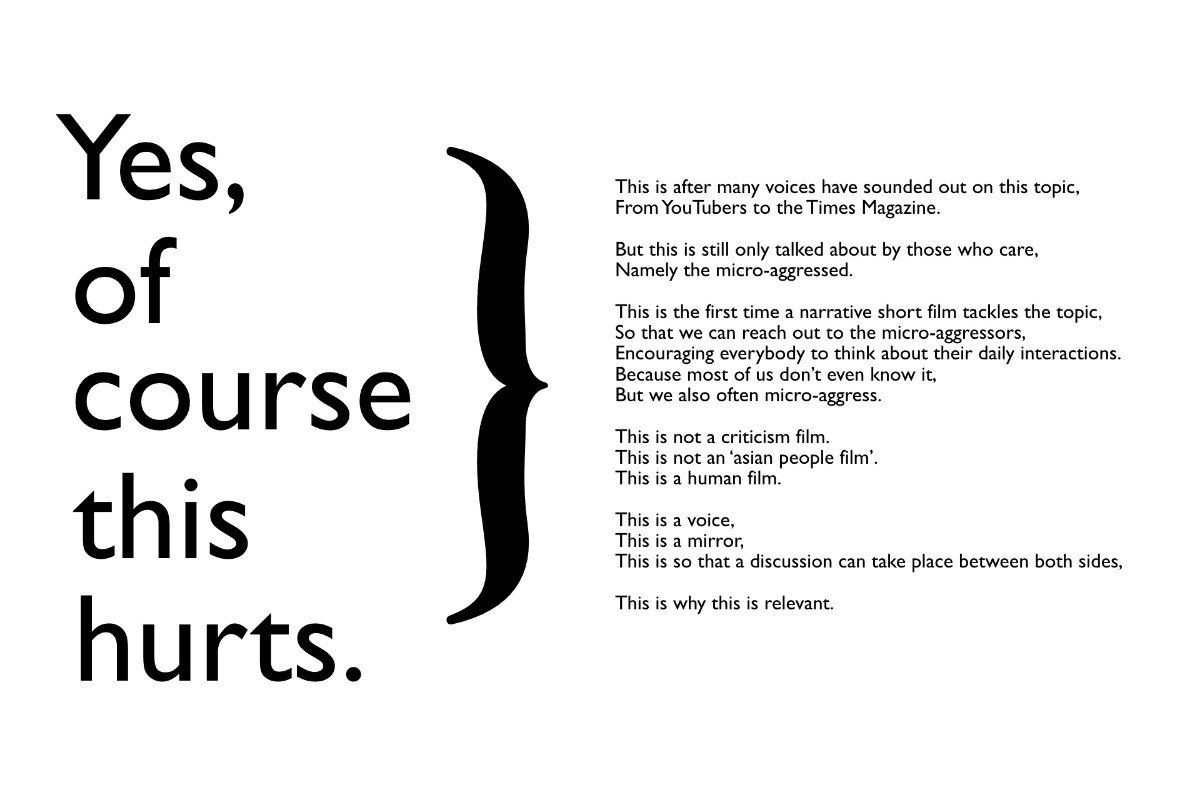 I dream of a place where the world is filled with love,
but it would stay a desert if nobody wants to start first. 

Thank you for being someone who cares in making the world a better place.
All this would not be possible without your help.

"You can't go back and change the beginning,
but you can start where you are and change the ending."
- C.S Lewis

*Special thanks to Lim Yuen Ying for the title design, Cynthia Lim as the campaign manager, and all other artists who supplied their lovely visuals. 


-------------------------------------
LES PERSONNES ASIATIQUES : EST-CE QU'ON EST VRAIMENT TOUS PAREILS?
WE LOOK THE SAME | COURT MÉTRAGE
"Où est ton restaurant chinois préféré?"
"Tu parles hyper bien français!"
Date limite pour la levée de fonds (avant que le propriétaire ne vienne taper à la porte): 30 septembre 2018
Si tu nous écris, on te répondra!
welookthesamefilm@gmail.com
www.instagram.com/zoeandzo

Tiré de l'histoire vraie de Zo [enfin, la partie où j'ai vraiment vraiment besoin d'aller aux toilettes à Paris]:
+ Read More