Attitude is Everything!
$15,680
of $15,000 goal
Raised by
254
people in 43 months
I know many of you wanted an outlet to show support for Brent Sass and the Wild and Free kennel in honor of the amazing man and musher he is, and his best friends - HIS DOGS!  I've set this up on behalf of the dozens of you that thought about it. Let's support our Champion!
Bernadette Live Podcast: 3-13 10A
Every kind word, with or without a donation, will hopefully make Brent feel how loved and supported he is...all over the world!
Since there is so much excitement, wouldn't it be fun to band together and raise an amount of money close to what Brent may have earned if he finished this race Let's make it happen!
Here are 4 quick and easy ways to donate (depending on your preference), to show your support for Brent and his team:
1) Donate here - Outside of what the process deducts, 100% of every dollar raised will go to Brent and his dog team.   Brent's mom will be receiving all of the money directly. ***WE HAVE CLOSED DONATIONS TO THIS SITE, PLEASE SEE BELOW
2) Donate by sending a check to his mom, Christine Sass -  6275 Hummingbird Rd. Excelsior, MN 55331.  She will deposit it in his checking account.
3) Send a check directly to Brent - PO Box 62, Manley Hot Springs, AK , 99756 (He checks his mail about every 2 weeks).
4) Buy
Wild and  Free
merchandise or
sponsor
 him/the team directly.  Additional Wild and Free merchandise can be found 
here
.
Note: Please be patient on shipping time (2-4 weeks).  
As anyone who knows Brent knows, he'd be the first to help you and the last to ask for help! If you do not know Brent, and you'd like some insight, please read
this
 article - he's a true CHAMPION!  He is the most humble, honest, hardworking, courageous, kind, and genuinely happy person I've had the pleasure of knowing. He is a role model for many mushers, children, and friends alike. 
With the recent decision, Brent will not leave the race with any winnings, and feels he's let his dogs and his fans down.   Let's show him he hasn't let us down and that we are all behind him, now even more than ever! 
If you are able to show your support with a comment or small donation (even $5), maybe we can give him a fan-produced "purse" of his own!
I know that in time, he'll be appreciative of all of the support that I know this community will provide!
Please share only positive posts and stories below, he wouldn't want anything else! There are links below the pictures of fun stories, singing, and recent headlines.  If you need a laugh, watch
this
 video again - Dark Winter Nights!
Please share this site with anyone and everyone...
***If you would like any pictures removed or appropriate credit given, please let me know and I'll update immediately.  Thank you for the great shots below!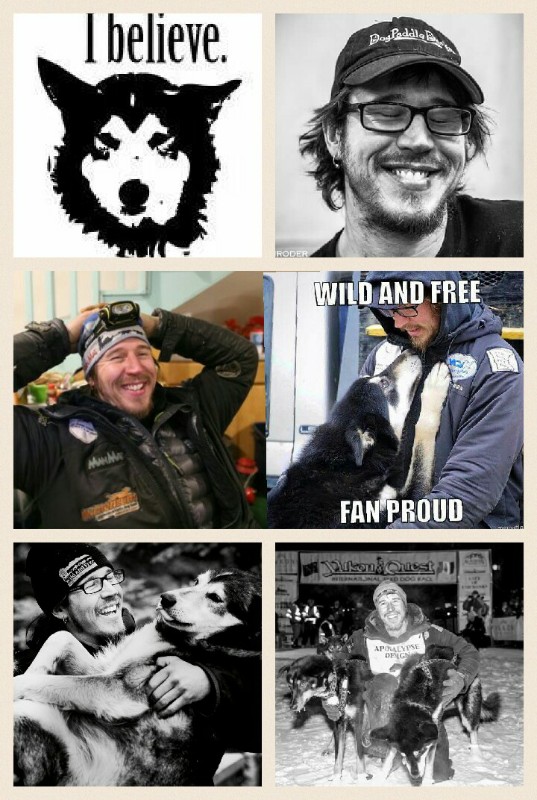 ***Lower left picture (Brent and Silver): Photo Credit Albert Lewis
www.seespotrun.com
The real story - Brent's character as an athlete, and a man!
5 Lessons
Newsminer Article March 13
March 10, 8:16pm
March 10, 8:46pm
iPod filled with movies and mystery music...
March 11, 1:55pm - Attitude is Everything
Alaska Dispatch March 11
mushingtech blog: March 19, 2015
The dogs!
Musher Profile: Brent Sass
Yukon Quest
Yukon Question 2015 Champion
The future's very bright: Newsminer article - Feb. 2015
Newsminer Article - Feb, 2015: Quest Victory for Brent Sass
Brent gave away his gold!
Hobo Jim and Brent Sass
An insightful FB Post
Top 5 Yukon Quest Moments - You Don't Want to Miss This!
Iditarod Rookie of the Year: Brent Sass
Brent Sass - CLASS ACT!


2014 Yukon Quest Press Conference - Get a tissue!


Why Does Everyone Love Brent Sass?
Silver's last run: 2012
+ Read More