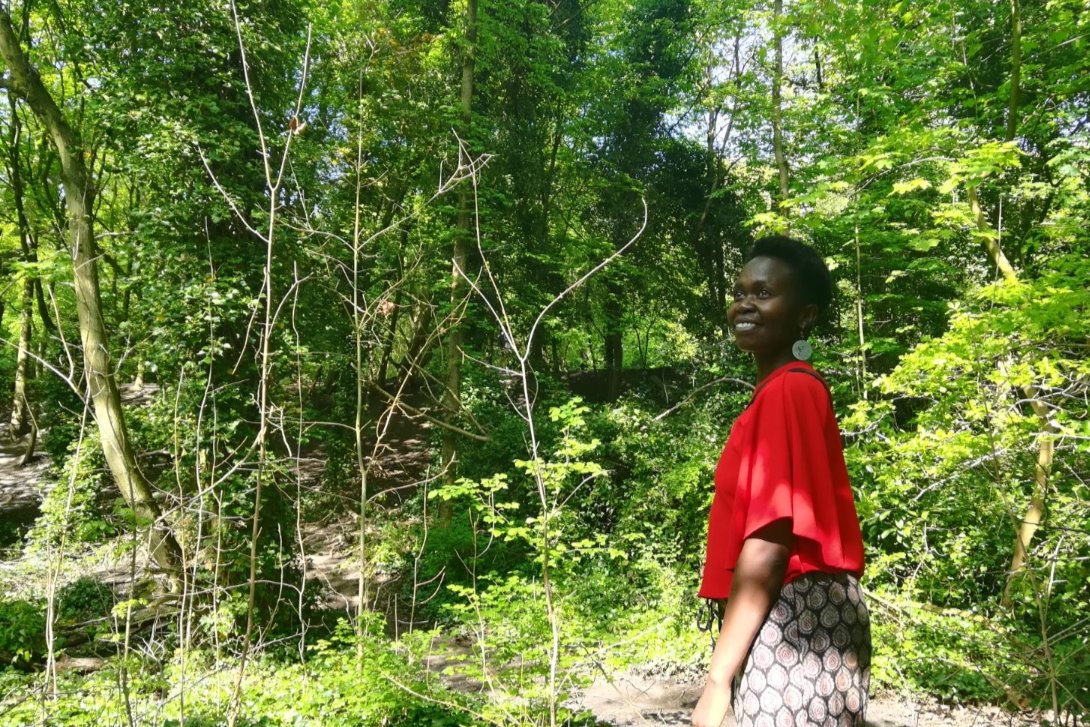 29
2
Wangui's Environmental Leadership
£1,511
of £2,190 goal
Raised by
35
people in 13 months
I am excited to announce that I have been ACCEPTED to the
Global Environments Summer Academy (GESA) 2018
taking place between 25th July and 11th August in Oxford, UK!!!! GESA brings together graduate students, practitioners and activists who are concerned about the human dimensions of  environmental challenges we face today for a 3 week programme that includes intensive multi- and transdisciplinary training with diverse academics and professionals,  mentorship on project development, creative communication, and opportunities to cross-collaborate with participants from other parts of the world.
As part of the programme, participants are required to fundraise the course fee,
£2,190
(€2,500). The fee covers registration, accommodation, tuition, field trips and materials. Being based in London, I will thankfully not have to pay flight costs. I will cover my own food and local transport during the duration of the course from part-time work and dance teaching. 
I am turning to you my family, friends, supporters, and believers in the dream for regenerated African environments and societies to help me raise the £2,190 to cover the course fee in the next 30 days. 
Here is my story:
My earliest memories of my family's first home located in a town on the outskirts of Nairobi, Kenya, are of following my mother as she planted in the family garden, machete moving deftly to turn the soil in rhythm with the three maize seeds she dropped in each hole.
My journey has taken me from that garden in Kenya to the United States where I studied Environmental Science and Urban History focusing on design, waste, pollution, environmental conflict and environmental justice. Now, as a young woman studying a Masters in African Studies with Environment in London, I find myself asking how an indigenous, creative and rooted environmental movement that integrates Earth-based contextual knowing, practice and educating, and regenerates connections to African cultures and histories can ensure that all of us thrive, the Earth included.
The power imbalances of the world have meant that African ways of knowing are marginalised and considered 'not-knowledge'. In contrast, my studies have made me understand Africa as fluid, complex and relational. My dance practice and experiences growing up gardening remind me that diverse knowledges, including embodied and spiritual knowledge, are necessary for a renewed world. Reflecting on earlier years of schooling and their abstractness and silences shows me the critical need for a different way of educating youth that builds their self- and earth-knowledge and critical understanding of the world. I also realise the deep need for those working to safeguard their environments to connect to each other to share strategies, learning, and hope. 
I applied for GESA seeking a space that could hold and nurture these dreams and connect me with other passionate and committed environmental leaders professionals, activists and educators all working to build a new world. I am looking forward to collaborating on projects around food sovereignty and environmental education with co-participants.
Help me get to GESA 2018 by contributing and sharing my campaign, so I can take more steps on this journey to bring to life visions for a better earth and work collaboratively with others doing the same.Às̩e̩. Ashe oleng'.
+ Read More