I need help. I am not okay.
$3,185
of $5,000 goal
Raised by
32
people in 45 months
A year ago I lost my husband, the father of my children, to some kind of mental illness. I don't know what kind of mental illness because he never went to get a medical evaluation. Yet the law enforcers involved at the time (as well as some others that are more familiar with mental illnesses) have shared their speculations with me: it is likely paranoid schizophrenia.
All I know is that it is the kind of mental illness that sprinkles baby powder all over the floors at night, takes off on several day benders to gather intel on local terrorist groups, combs through every square inch of the house looking for "bugs," and is convinced that I am an abusive spouse whose real name is Brandi and has spent the last ten years pretending to be someone else in order to gather intel for my Russian mafia group. Oh, and our kids are Russian spy implants. Ummm, yeah. You get the picture. Hence, why I never posted anything on social media….until now.
This past year has shaken my existence completely. I haven't even had time to grieve the loss of my amazing husband and father of my children. (Many of you know it is true. We loved each other madly for ten years. He made me a better person. We were best friends. And I spent six months of this past year hoping he return to us as his normal self. I am living out my worst nightmare…)
When this went down last July, my kids and I became homeless overnight since our beloved bread winner was fired the same time these hallucinations and alter reality popped up. I had no time to waste, no time for tears and no time to process anything. It has been full steam ahead for me. In order to keep my teaching certificate current, I had to get my Masters by Fall of 2015. I am currently taking 15 graduate level credits this term and working part time as a middle school math teacher. Also I try to pick up as many side jobs as possible to get by. I am proud to say that in less than two weeks I will be graduating from my program.
With the help from government services and the kindness of friends and a couple family members my kids and I have made it thus far.
Yet we need help. I need a lawyer that knows how to get my Ex the help he needs in order for him to have a healthy relationship with his kids and hold down a stable job. It has been so painful to watch his manic highs and depressive lows this past year. Sadly, no one in his family has kept him accountable in the least as far as what a dad should be doing. And truthfully, if I hear "pray the mental illness away" again from another one of his family members I am going to go hood-rat-ghetto crazy!
I found a good lawyer who has over 25 years of experience in Family Law and with mental illness. Her firm is impressed that I even care to want to get him help. And they are floored that I have allowed him to see the kids when he hasn't helped support them this past year. The receptionist at the law firm even jumped up and gave me a hug on my way out to tell me how much my story has moved her. Long story short, they like me and are giving me a deal. And I am grateful, BUT I need to come up with a $5,000 retainer before they will work with me. (This is the typical family law going rate.) And my trial date is next week. EEEEK. I was hoping that I didn't need a lawyer, because the case seemed so cut and dry. However, My Ex recently accused me with severe false alligations. These false alligations could make me lose my kids and my job. And, instead of providing for our kids this past year, he saved up his money to get a lawyer. He is so angry and hurt that I choose to no longer believe in his alter reality. My life is a hot mess. (Please message me privately for details if needed.)
I am keeping my fingers crossed and hoping that a bunch of donations here and there from family and friends will amount to exactly what I need. I don't have $5000 lying around. I sold most of what we had to get by this year…and it took a lot to swallow my pride to put myself out here like this…but at the end of the day when I tuck my three-old-son and one-year-old daughter in at night and step back to look at their sweet little faces...what wouldn't I do for them??? What wouldn't I do so that they don't ever remember any of this because their dad got better. I know every caring parent feels the same way.
Thank you for your contribution. You will never know how much it means to meet my desperate need right now.
Faye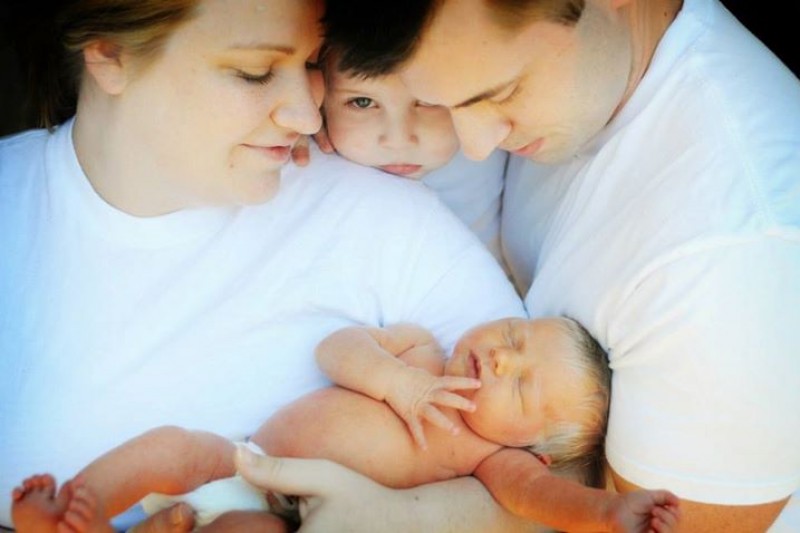 + Read More
Update 1
45 months ago
Share
Wow, I am so floored by all the support raised thus far. Thank you so much to everyone that has contributed to my need. xoxox
+ Read More
Be the first to leave a comment on this campaign.