Volunteering & Service Fundraising: Impact a Life TODAY!
Help Yourself, Your Relatives or Friends. Raise Money for Volunteering
#1 for Volunteering fundraising.
Crowdfund for Travel
Are you looking to go abroad for a service trip or to help a charity? GoFundMe is the perfect place to raise the funds needed to volunteer and make a difference.
Help a Charity
Whether it's your favorite local nonprofit or an internationally-recognized charity doing work in Africa or Central America, you can pitch in with GoFundMe.
Get Supplies
You've got your service trip all planned. But what about all the supplies and resources you'll need? You can make it all come together with a GoFundMe campaign.
Why GoFundMe?
Start crowdfunding for volunteer projects in minutes
Get neighbors and community members involved
Safest, most trusted fundraising platform
Faster and easier than traditional fundraisers
Expert advice, 24/7
Start a GoFundMe
"I cannot say thank you enough to our donors who are making this mission possible. I have now been here 6 months and we have grown from serving an average of 120 meals per week to over 300 per week."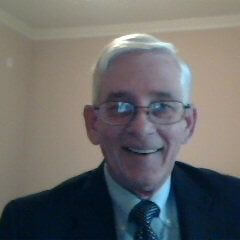 Harry C. raised $5,000
on GoFundMe