Villegas- Parra Adoption Fund!!
$10,546
of $35,000 goal
Raised by
86
people in 16 months
We always thought that having babies would be easy... You never think that things like "infertility" will affect you and your family. We very soon found out that it wouldn't be that easy for us.

We had been married for about 2-3 years when we decided to start trying to get pregnant.  Month after month, negative test after negative test, we decided that it would probably be best to make an appointment to see a Dr. After many tests, I was diagnosed with PCOS.  We decided to try less aggressive inferitlity treatment to see if that would help my ovulation kick in. When that didn't happen, we decided to see a Specialist to see what our next course of action would be.  Our Dr suggested that due to my age and the fact that the less agressive treatment wasn't working that we give IVF a shot.  Now, for those of you who have been blessed enough to not have to walk in my shoes- IVF is a great option for infertility BUT the hormonal changes, mental exhaustion, multiple shots, and mood swings (just to name a few) are very hard on an already very hurting heart.  Because of the immense cost of IVF in the US, we decided we'd give IVF a shot in Colombia.  



In October of 2014, we headed to Colombia to have the procedure done.  We implanted the 3 embryos that survived!  Then the two week wait begins and let me just tell you- IT WAS THE LONGEST TWO WEEKS of our lives!  We hoped, we prayed, and we believed that this would be the end of this horrible journey! Not knowing it was really just beginning...  I found out on October 31, 2014, that the IVF was not successful and that we were NOT pregnant.  

That was probably one of the hardest days of our lives!

Fast forward to almost EXACTLY two years later.  We decided to give IVF another shot. Once again, we packed our bags and headed to Colombia in late September of 2016.  We were praying and believing that this was it! This was OUR time! We had exhausted all of our finances to be able to do this a SECOND time so it was now or never.  The second IVF was a lot harder for some reason. I had a lot of discomfort, a lot of mood swings.  The cycle got extended out a little bit so Juan had to come back to work and I stayed for the transfer by myself which was really hard.  We transferred two embryos and I came back home.  Again, we had another very LONG TWO WEEK wait!  For the next two weeks, I thought of names, the sex of the baby (or babies). I thought of who the baby would look like- you get my drift.  



Finally, on the morning of Friday, October 28th, I couldn't wait any longer! I took a pregnancy test and PRAYED so HARD! I was so scared to look at the results but when I finally gained the courage to look, it was POSITIVE! You can only imagine the JOY! I woke up Juan, told him- we hugged, we cried, and we prayed! God had done it! 

I went ot the Dr that same day so that they could draw blood and confirm the HCG levels.  This was a very important part of my process. The levels came back high enough to confirm I was indeed pregnant! I couldn'd help myself and started to tell those closest to me.  

Early the following week, I started cramping really bad.  I knew something was wrong and rushed to the Dr's.  I had a miscarriage shortly after.  My heart was completely broken! We were right there, we were so close! 

I honestly don't know how we overcame that loss.  We were completely heartbroken! But like always, God shows up in our weakest moments and gives us the strength to pull through our deserts! And here we are, still trusting God that He is not done with us and that we will be parents one day very soon!  If nothing else, this had made our marriage stronger and our love for one another deeper than what it already was. 



After grieving the loss of our baby, we came to the conclusion that another round of IVF was not an option for us.  We have always wanted to adopt after having our kids (naturally) so this just seemed like the next step fo us!  You may or may not already know this but IVF is very costly (and for us it was times TWO).  Adoption is just as expensive (approximately $35K)!

We are hopeful that thru this Gofund me page, we will be able to finally attain that dream that we have held on to for so many years! 



Please consider joining us on this journey to adopt! We have already started the process trusting that God is in control!

From the bottom of our hearts, thank you! We appreciate every cent that is given to us to reach our goal!  May God bless you and give you a DOUBLE portion of what you sow into our family!



And if you can't donate, that is OK too! Just keep us in your prayers and share with your friends and family! Help us make this happen!



Love,
Claudia Parra
Juan Villegas
+ Read More
Update 2
7 months ago
Share
Hi Everyone! It has been a while- we are sorry!

We have been WORKING a great deal behind the scenes with our Adoption Agency and are happy to announce that we are almost there! We have a very very LITTLE way to go before we can "officially" become parents! It has been the most exciting and rewarding journey of our lives! Our Agency (Adoption By Shepherd Care) has been great and they have helped us immensely on this journey!

Stay tuned because we hope to become a family of more than TWO very very soon!

We ask that you either donate to our GoFundMe or simply share this again with your friends and family! We are about 1/3 of the way there so we are definitely getting there!

Help us reach our goal- EVEN if it means just sharing our page!

Thank you so much- God bless you all!

Juan V. and Claudia P.

#thebestisyettocome #novemberisnationaladoptionmonth #Godisgood #adoptionbyshepherdcare
+ Read More
Update 1
15 months ago
Share
We are happy to announce that we have received over $8k in donations! We are so grateful for all those who have sowed into this journey with us! Thank you from the bottom of our hearts!

Big thank you as well to all of those who have shared our story! We have received donations from complete strangers which is pretty AMAZING!

Please continue to support us by sharing with all of your friends and family!

With Love,
Claudia P.
Juan V.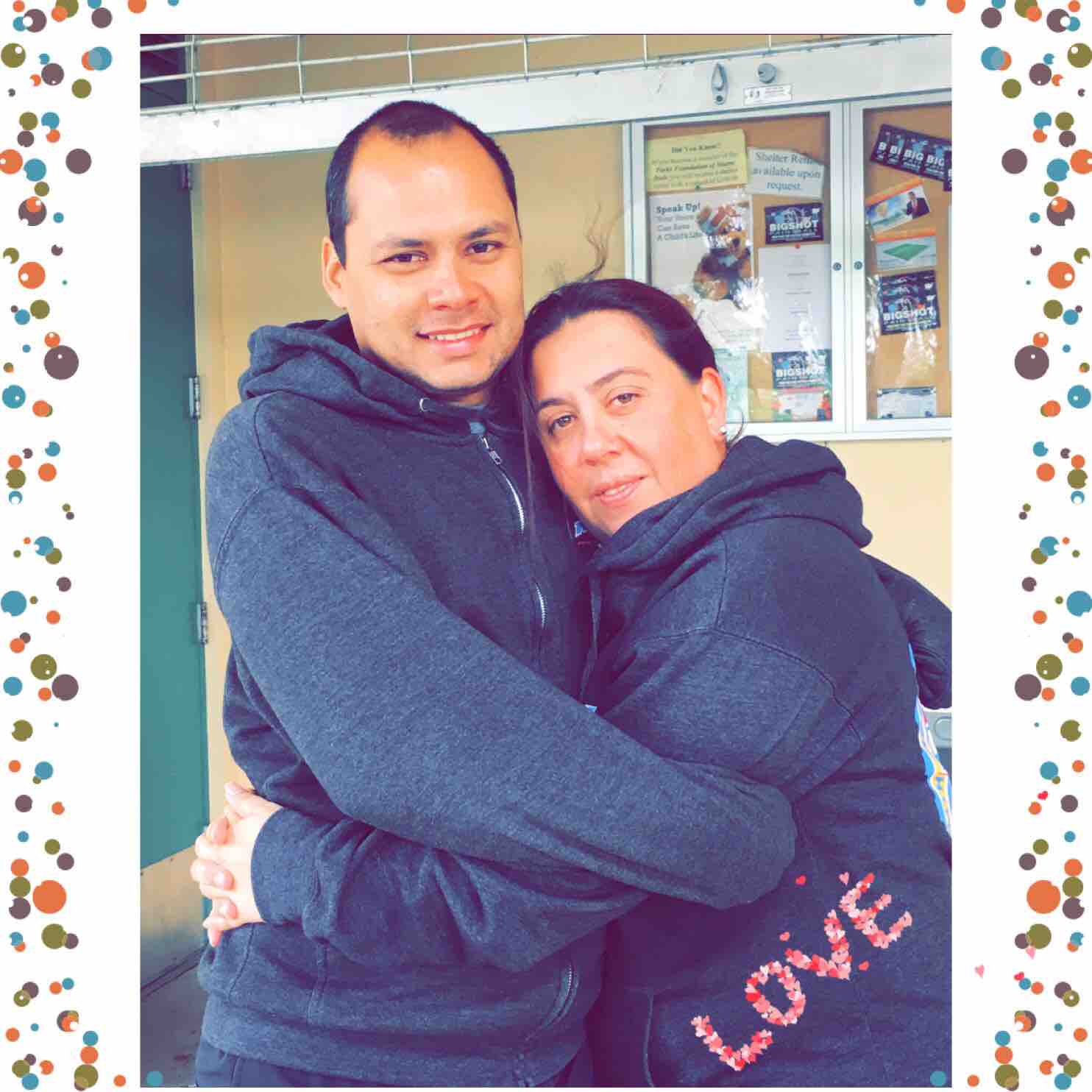 + Read More
Read a Previous Update