70
6
Hill-Prue Family Tubbs Fire Fund
$7,434
of $7,500 goal
Raised by
62
people in 13 months
this was our house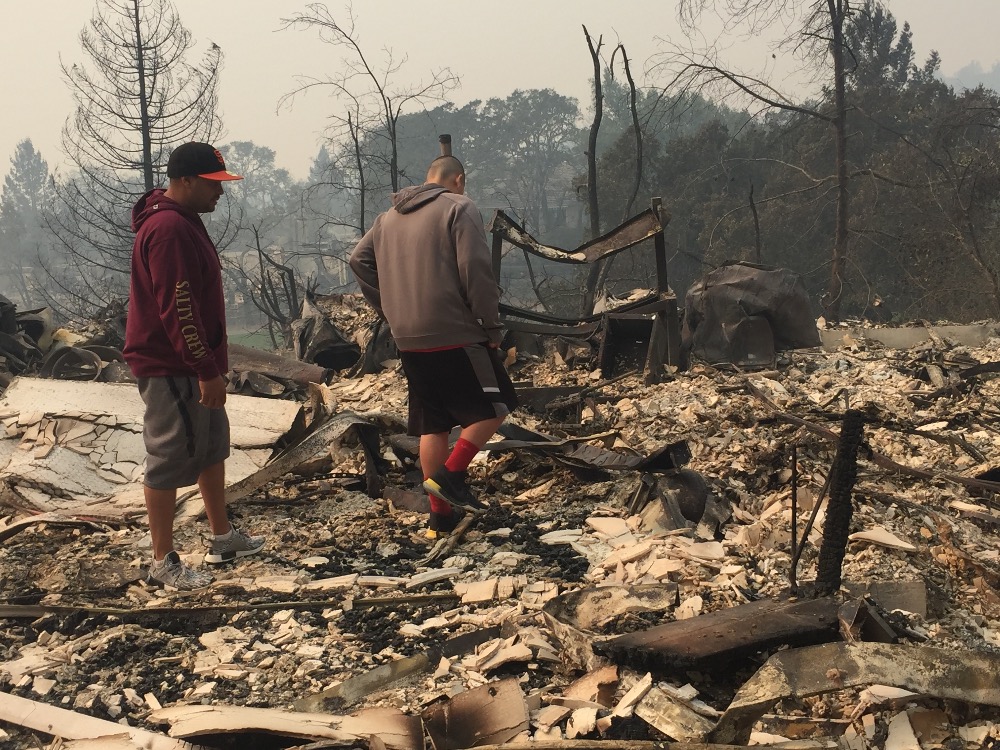 me and my nephew look for anything 
friends help to look for anything
 inside the living room 
This GoFundMe is setup on behalf of Marques Hill, Tasha Prue and Patience Hill
      On October 8th 2017 our lives were flipped upside down. We woke up to the smell of smoke and the red glow of the fire, I walked outside and spoke to a few neighbors whose concerns and fears were also my own. I went back into the house to wake my wife and daughter, we talked for a second and decided to leave immediately we gathered a few belongings: photos, clothes and keys and headed out by the time we went back outside the neighbors homes were already ablaze we got into our cars and drove off not knowing if we would ever see are home again. We returned home the next day after many attempts to get past the road blocks and barriers, what we saw can only be describe as a war zone, with the landscape of our neighborhood changed forever. Everything we have is gone nothing survived and we were without insurance and are currently not working due to the fires, air quaility and evacuation zones. We lack almost every essential need. I'm not one to ask for help often so this is all new to me, but I'm determined not to let this tragedy define us or who we are. We have our health and spirits, we feel for everyone and everything that has been affected by this event. I'm extremely thankful to everyone that has reached out to offer help and condolences, even while under the threat of losing their own homes. Im doing this on behalf of myself tasha prue and my daughter patience hill. I will use any and all funds to try to get back into a residence, and basic furnishings to create a place of security for our family, thank you, sincerely Marques Hill, Tasha Prue and Patience Hill.
+ Read More
Update 2
13 months ago
Share
We want to whole heartedly THANK YOU all for sharing our go fund me and for your generous donations.
We are also So grateful for all the support, the prayers, people stopping over, positive thoughts and words, emails, texts, phone calls. I wish I could reach out and hug each and everyone of you.
We are truly blown away by all the love you have shown us. We will Never forget it! love Tasha, Marques and Patience.
+ Read More
Update 1
13 months ago
Share
Ohh my god I can't believe how fast we got to a thousand dollars, I can't thank everybody enough for your support.
+ Read More
Read a Previous Update