Titan Band FUNKraiser!!
$20,748
of $40,000 goal
Raised by
169
people in 45 months
"Guitar is so good. When I'm playing, I like to know my notes and I like to play loud.... If we are sad, we get to express our feelings in band."
(Cantrell, grade 3)
The
Titans
have been going strong since the we launched the band program three years ago. We have had incredible support from donors, allowing our band program to grow and thrive, doubling in size from one year to the next.
The
Titan Band Program
serves a very diverse group of students, many of whom have developmental, learning or behavioral disabilities. Band provides these students a place to feel successful and connected to their school community.
When the
students were asked why they like band
, here were a few of their responses:
"I like to be in the band. You
don't have to just sit back and watch the show; you get to be in it
!"(Javeion, grade 4)
"When we play in front of the school, we inspire other students to study music....This program makes our scholars feel
jubilant!"
(Keyontae, grade 4)
"I am grateful for the chance to learn an instrument and for the opportunity to be a musician when I grow up. Also we get to have
lots of concerts
and
make people happy!"
(Dakota, grade 4)
"We get to perform and
show our talent
!"(Dayjohana, grade 5)
"I am thankful for my instrument.
I love having a trombone
to take home and practice with...I like having a teacher that gives me music lessons.
When we have breaks from school, I miss my music lessons
..." (Tyler, grade 3).
"I like being in band because I like spending time with my friends, having fun, and working hard with my beautiful trumpet. I love the concerts;
I feel inspired when I hear the audience clapping
!" (Adonis, grade 3)
"The first concert we played, there was only a small crowd, but for the second concert
we drew a crowd that almost filled the whole gym
. That makes me feel happy." (Keandre, grade 3)
"Being in
band makes me feel calm
...not just during rehearsals, but all week. (Amir, grade 5)
The Titan Band members are
eager, talented, and ready students, with a need for high quality input
. We seek to help fullfill a need in this neighborhood for the opportunity to nurture and share one's talents with the community, to take healthy risks and experience accomplishment, to explore and create beauty, to build self-esteem and be part of something that is entirely positive, with positive, devoted, consistent mentors.
We want the band to play on!!! Help us as we continue fortifying this program as a source of joy and meaning for students in the underserved East Garfield Park community for years to come.
Watch them do their thing! Click on the video below!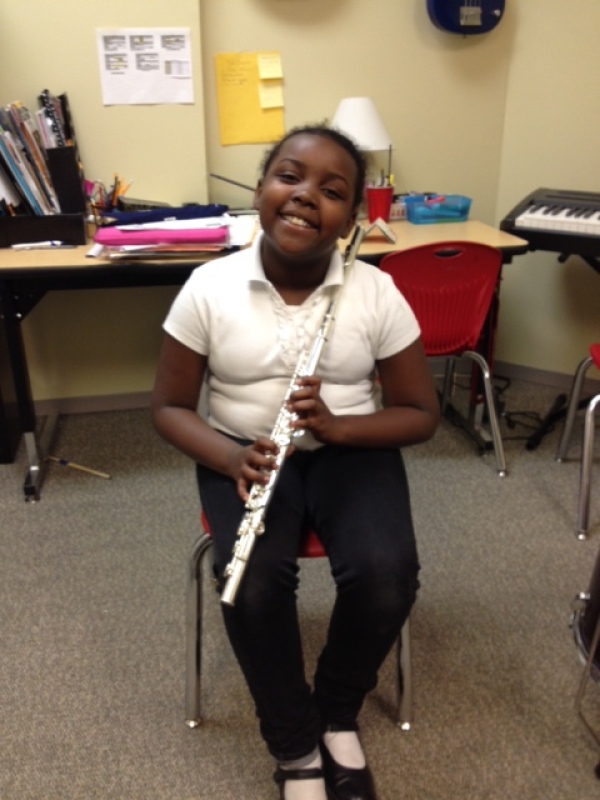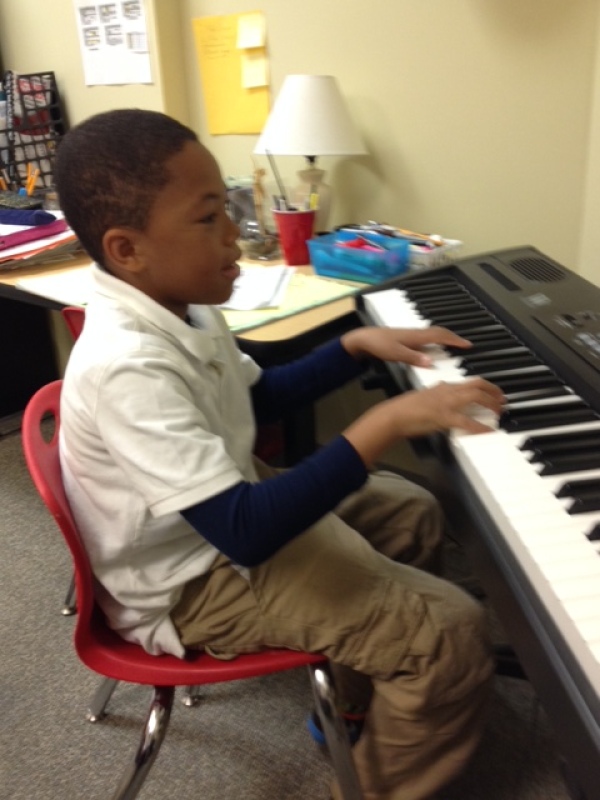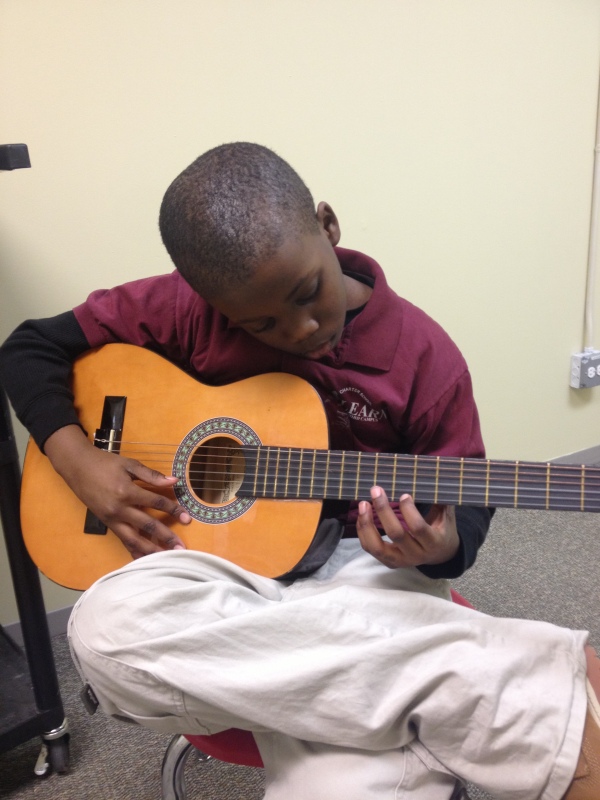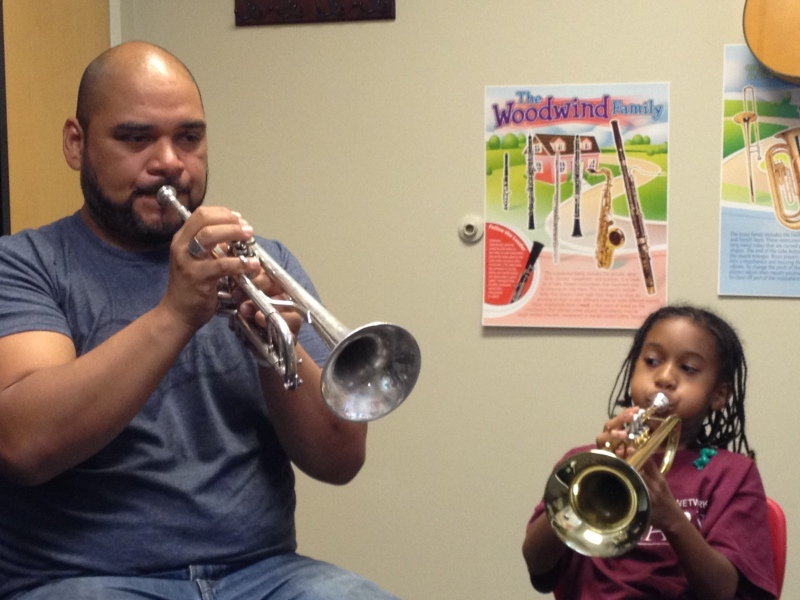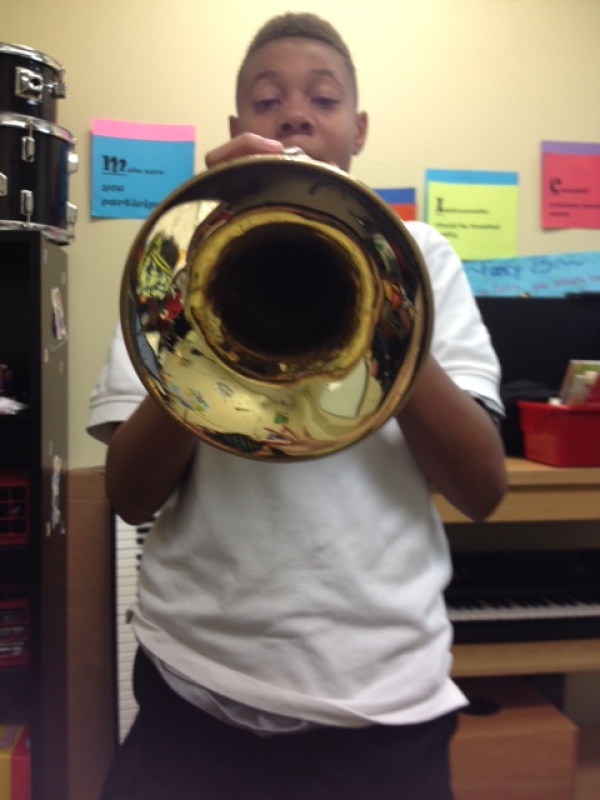 + Read More
Be the first to leave a comment on this campaign.