Healing Ranch and Sanctuary
$346
of $250,000 goal
Raised by
15
people in 39 months
Animal Rescue & Veteran Support Services (DBA Veteran Rescue) is a 501c3 nonprofit in Lake Mary, FL. Since 2011, Veteran Rescue has helped both veterans and animals alike, pairing them together to combat PTSD, stress, overwork and to give a second chance to animals living on the street.
Veteran Rescue's original goal was to always have a ranch for veterans to use, for equine therapy, to relax, refocus and re-energize themselves. 
Veteran Rescue's current location is being sold. 
Veteran Rescue is in desperate need of funding to relocate. We thank you for any assistance provided.
With the ranch, Veteran Rescue can be 100% operational. Our main goal has always been to assist veterans overcome the challenges they may face coming back from deployment or dealing with PTSD. With this ranch, we can reach out further and help pair human and animal together - to heal, to form companionship and to rejuvinate the spirit.
To learn more visit
http://veteranrescue.org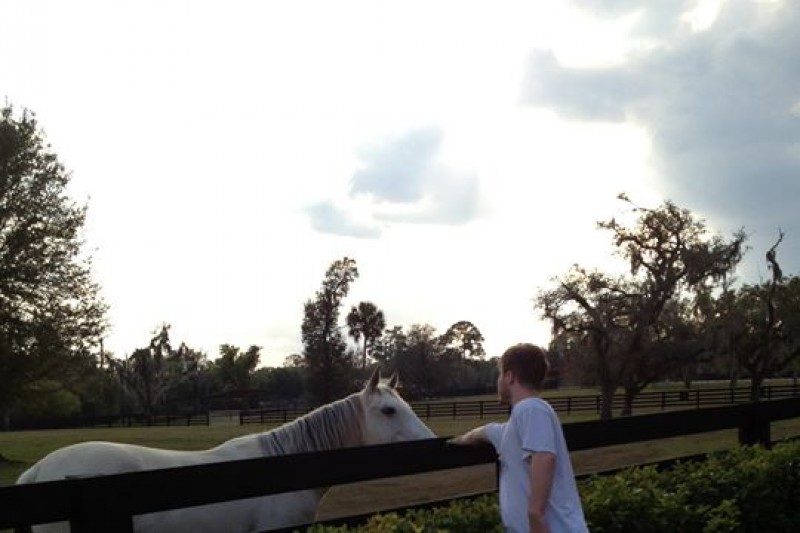 While many people serving in our military come home fine to their families, some come back with varying trauma. These brave warriors can face post-traumatic stress disorder (PTSD), sometimes homelessness, joblessness and problems with drugs and alcohol.  This is where Veteran Rescue comes in. Since 2011, Veteran Rescue has dedicated hard work into caring for the veterans and active military that face these issues every day. We want them to know that they are not alone and that help is available. 
Veteran Rescue is embarking on an ambitious project to keep serving our veterans.  We receive calls and referrals from other organizations but our current facility is way too small to accommodate the needs of everyone.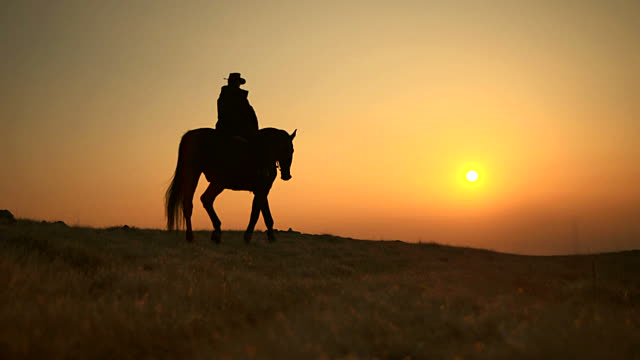 We envision a 100 acre ranch that would house our rescue animals and veterans and service personnel.
A ranch at its most basic needs a $200,000 payoff.  W
e could pair Veterans with animals specifically trained to be companion or service animals. This ranch would also serve as a retreat for Veterans, their families and government workers.  Outside of a small 10 acres ranch purchase, there are smaller monetary needs in pet care costs (for active service animal training) and general administrative costs.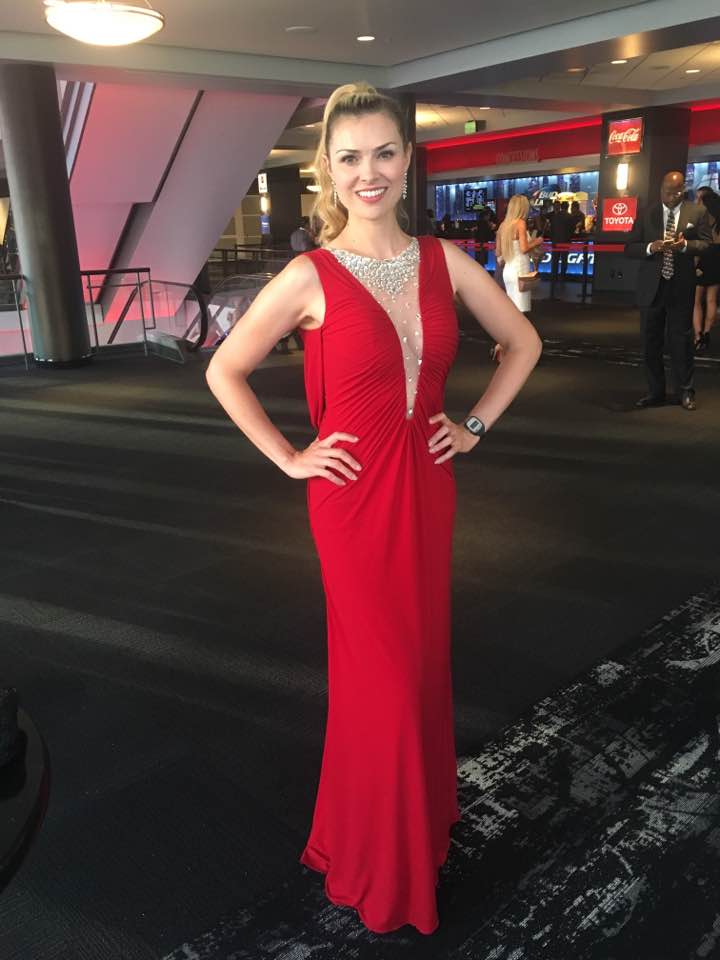 "I have served on the Board of Veteran Rescue for several years now and it is a cause near and dear to my heart. On the Road as Miss USA, I saw first-hand the damage that PTSD inflicts on the lives and livelihood of our men and women in uniform. To me, Veteran Rescue is everything a service oriented organization should be. They are fully committed to serving our heroes in any capacity needed.  While their focus is animal assisted therapies to aid in the treatment and relief of PTSD, they use their time and resources to support service members in any way they can, whether it is a simple home repair, a calling card, or just an ear to listen. From the most basic need to the greatest, Veteran Rescue gives their all to find a way to meet the needs of our service members. They listen and support service members in a way I rarely see anymore. Christi works tirelessly to provide for and serve our heroes. She inspires me every  day with her selfless determination and commitment to serving those who serve."  - Heidi-Marie Ferren, Miss USA, heidi@veteranrescue.org 
According to Military Pathways, it is estimated that 11-20 of Iraq and Afghanistan veterans, 10 of Gulf War Veterans, and 30 of Vietnam Veterans experience PTSD symptoms. Of the general American population 2.2 of the American population, - 7.7 million people, may have PTSD symptoms.  Can grooming and riding horses foster recovery from mental illness? According to a recent article published in the Psychiatric Times, the answer is "yes".  "Evidence has continued to accumulate; more rigorous controlled studies are being conducted, resulting in the emergence of a significant body of literature supporting the therapeutic value of the human-companion animal interaction." An article reviewing the benefits of animal-assisted therapy has even appeared in the prestigious Journal of the American Medical Association. 
Animal assisted therapy reduces suicide rates by 30%!!
Animal Rescue & Veteran Support Services, Corp (Veteran Rescue ®) is a 501c3 nonprofit created by Ms. Christi Hubbard (primary owner, founder and CFO) to use animal assisted therapy to assist Veterans in their rehabilitation and reorientation through various services. Since 2011 we have been assisting veterans with home repair projects, rehabilitating rescued animals and paring them together to heal both with plenty of care. We utilize the following services primarily:  Equine Therapy: Retreats for Veterans suffering from PTSD: Animal Rescues: adoptions, no-kill shelter. Home Repair Projects. Animal Assisted Therapy.
In regards to animal rescue, Veteran Rescue currently takes in and cares for several animals. The animals are spayed, neutered, vaccinated and socialized before they are adopted out. If they have injuries, their injuries are taken care of. The animals are used in therapy and paired up with families in need. Veteran Rescue makes sure that the people who adopt the rescued animals can take care of the animals in need by screening potential adopters through phone calls, interviews playtime with the animals and house visits. 
The cost of caring for these animals in need is extensive and space is limited within Veteran Rescue's facilities. Because of this, Veteran Rescue is looking to expand its facilities but resources are limited and needs must be prioritized. The needs include the cost of food, shelter, shots, spaying, neutering, de-flea/de-worm treatment, first  aid, toys and room for the animals to play and grow.  Veteran Rescue prides itself on its care. It has won 6 awards for Best of Lake Mary animal shelters. Veteran Rescue pledges to continue this quality of care, despite the need for resources. Support of any kind is more than appreciated, in the form of in kind donations, gifts, monetary donations, grants, CFC funds, fund raising and word of mouth. As good stewards, Veteran Rescue is open to visiting with local representatives in any of our national branches. 
  Fact: With an estimated 24 US Veterans take their lives every day! These women and men need our nation's help. Many of our Veterans are negatively impacted by post-traumatic stress disorder (PTSD), traumatic brain injury and depression. Transitioning out of the military is difficult for many Veterans; resulting in drug/alcohol abuse, relationship issues, violence, unemployment and homelessness. About 25% of those who are homeless on any given day are Veterans. Veterans may find comfort and companionship in have a dog and/or using equine therapy; in knowing they have the job skills necessary to gain and maintain a job; and knowing they have support of a community and the nation.
The Goal: Purchase an Equine Therapy Ranch where Service Dogs will be trained with their handlers, Veterans and Family members can go on Retreats and Heal. Rescued Animals will get a new start on life including Horses for our programs. 
The Need: We receive calls on a daily basis and referrals weekly from other organizations. Our current facility is way too small to accommodate them all.
The Solution: Businesses and People Nationwide pledge to match funds and Donate Today to help Veteran Rescue Raise the Funds needed to purchase the ranch and immediately begin helping a 1000 Veterans and animals instead of dozens for the exact same cost per year!
The cost needed to raise is: $500,000 total without donations, or volunteers. Animal Rescue & Veteran Support Services DBA Veteran Rescue needs your support. Share. Donate. Network. Let's show politicians how we care for our Military Veterans and animals in need.
It takes a dedicated community helping their nonprofits to succeed.  Veteran Rescue can not do it ALONE, We need the community to step up and support us whether donating in kind items such as pet food and other supplies, or holding fundraisers on our behalf, or even introducing us to local movers and shakers. It takes a community of supportive people working with the nonprofit. Please donate and share this with your network.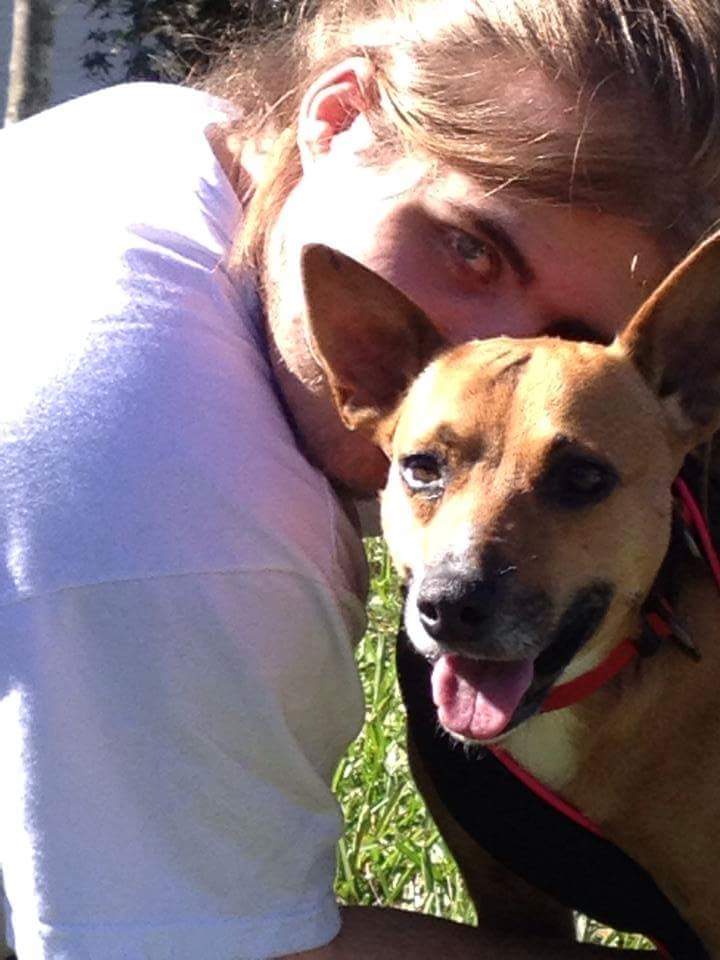 Veteran Rescue needs a new facility now. Bear, Queen, Numa, Angel, Chester, and others deserve the space just as our Nation's heroes deserve the fresh air and animal assisted therapy, not being over medicated or suiciding.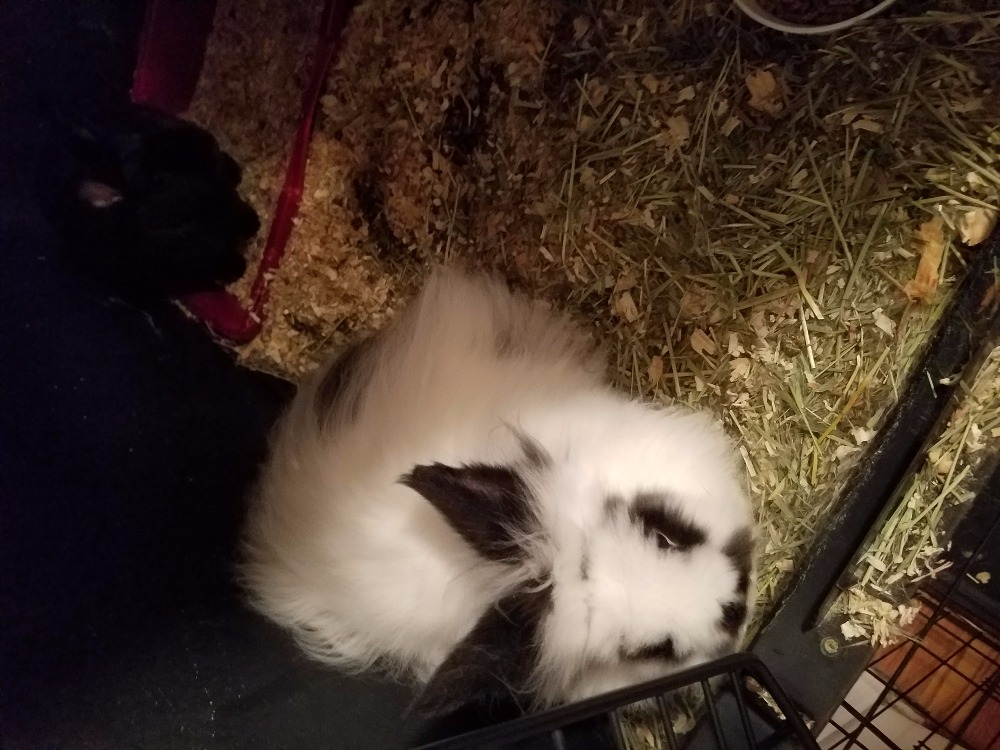 This is where you come in. We need your help to get this ranch. I see all kinds of money going to dead or dying, why not help the living to succeed not commit suicide or self-medicate. We're not asking for much. With the ranch, Veteran Rescue can be 100% operational. Our main goal has always been to assist veterans overcome the challenges they may face coming back from deployment or dealing with PTSD. With this ranch, we can reach out further and help pair human and animal together – to heal, to form companionship and to rejuvenate the spirit.   To learn more about Veteran Rescue, please see
http://veteranrescue.org
http://veteranrescue.org/about-ptsd
http://veteranrescue.org/recreational-therapy
  VIDEOS: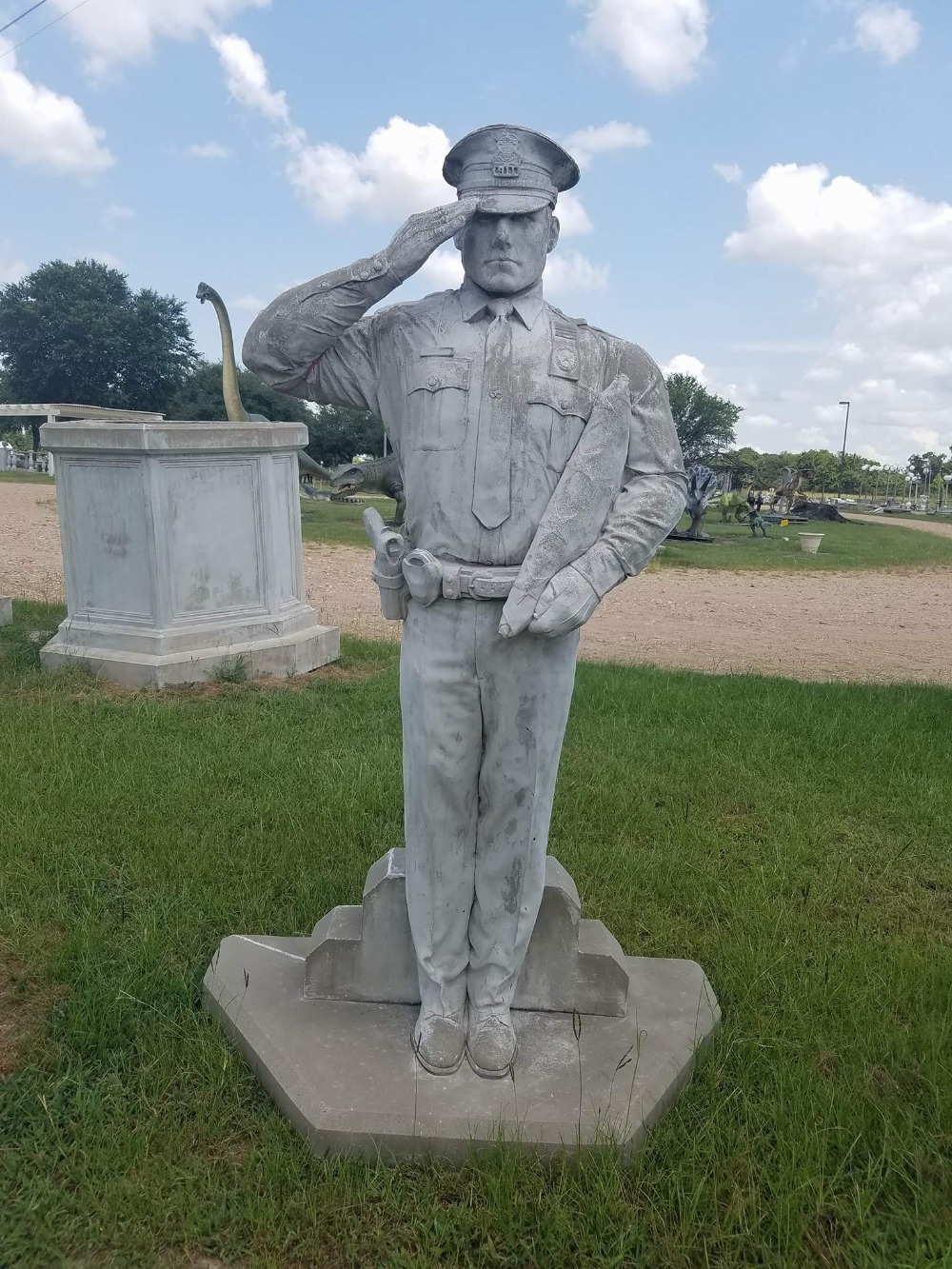 Fact: There are nearly 21,000 in the line of duty police officer deaths over the past 200 years. There have been 25 K9 in the line of duty deaths. There have been over 4500 fire fighter in the line of duty deaths over the past years. Military in the line of deaths only major combat wars: Since 1980 7,673 deaths, since 1775 1,354,664 died.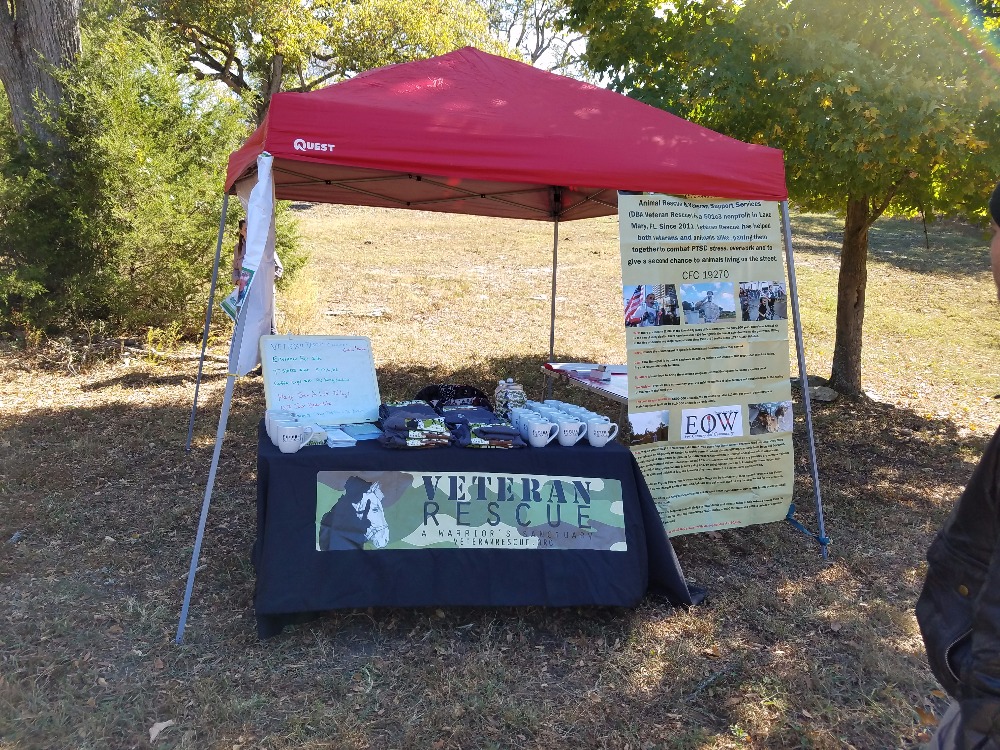 https://www.paypal.com/cgi-bin/webscr?cmd=_s-xclick&hosted_button_id=S7ED6HQU6EAZJ
Tier 1: Get a personalized thank you card. 
Tier 2: Thank you mug + card
Get a  personalized thankard AND a 16 oz mug as a thank you for donating card
Tier 3: Get a personalized thank you card AND a Veteran Rescue shirt for donating. Please email info@veteranrescue.org with your name, address and preferred shirt size if you have one. If you don't provide us with this information, we may send you a size Large by default, or whatever stock is on hand. If you email us but haven't claimed this reward on GoFundMe, we cannot send you this reward - apologies!
Future rewards/stretch goals: Retreats, Horse back riding, camping, and more. 
These can be added once we know we have the interest but the ranch MUST be purchased and operational! These will be added once we hit our 50k goal.
-Discounted visits to Veteran Rescue
-FREE visits to Veteran Rescue
Thank you for all you do!
+ Read More
Be the first to leave a comment on this campaign.