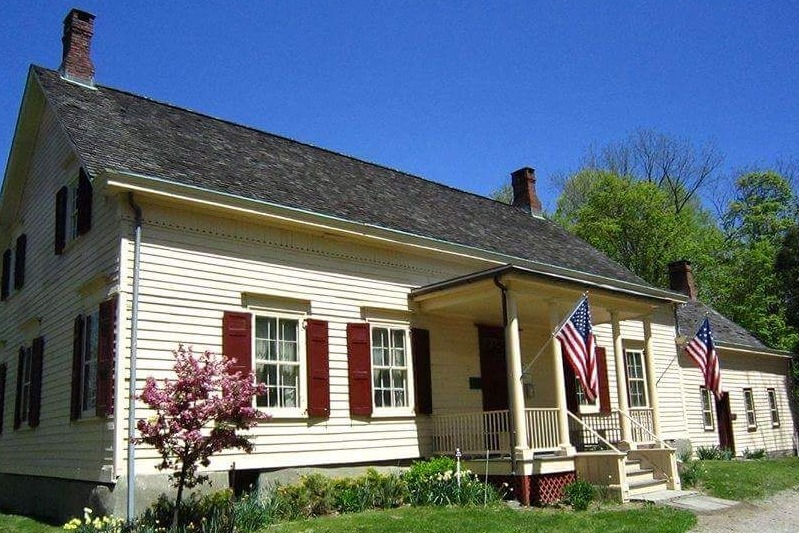 22
11
Revolutionary War Site in Fishkill
$1,550
of $30,000 goal
Raised by
22
people in 6 months
See the Fishkill Society's website to find out more about the museum.
The Van Wyck Homestead Museum has been standing in it's current place in Fishkill, New York since 1732. In its time it has served as the Van Wyck family's homestead, the officer's headquarters while the Fishkill Supply Depot was in Fishkill throughout the Revolutionary War, a tavern, a tea house, a house for the Snook family farm and now as a museum that shares Fishkill's place in colonial history. It takes a lot of resources to keep a 284 year old building up. Restoration work at the Van Wyck Homestead Museum is always happening at some level. The museum is owned and operated by a 100% volunteer organization, the Fishkill Historical Society, and is only funded through fundraising and donations.  Volunteers open the museum to the public on Saturdays and Sundays from 1:00-4:00, June through October as well as host other events throughout the year.
Over the past couple of years, the Fishkill Historical Society has incurred many costs associated with extensive work that has been done  on the building including replacement of the roof in 2016 as  well as interior and exterior wall, window and other work this spring. All of this restoration work will help keep the museum in good shape and fit to fight the elements with the added benefit that the museum looks great!
There was also work done on the museum's grounds this spring to prune and remove trees that were dead or damaged and had become hazardous to the building, other structures and visitors.  About two-weeks after the tree work was done a strong storm blew through Fishkill and blew down or damaged 15+ trees on the museum's grounds! Volunteers have done what they could to get the museum's driveway and lawn areas cleared so that the museum could open for tours on Saturday, June 2nd but there is still a need to have a professional outfit come to the museum to address more of the damaged trees.  
Please consider donating to the Fishkill Historical Society's Restoration Fund to help re-coup the costs of restoration, maintenance and unexpected tree work so that the building will be here for another 284 years to share Fishkill's place in Colonial American  history and the Revolutionary War. 
Thank you!
+ Read More