Lisa Ceross Medical Fund
$7,650
of $20,000 goal
Raised by
110
people in 33 months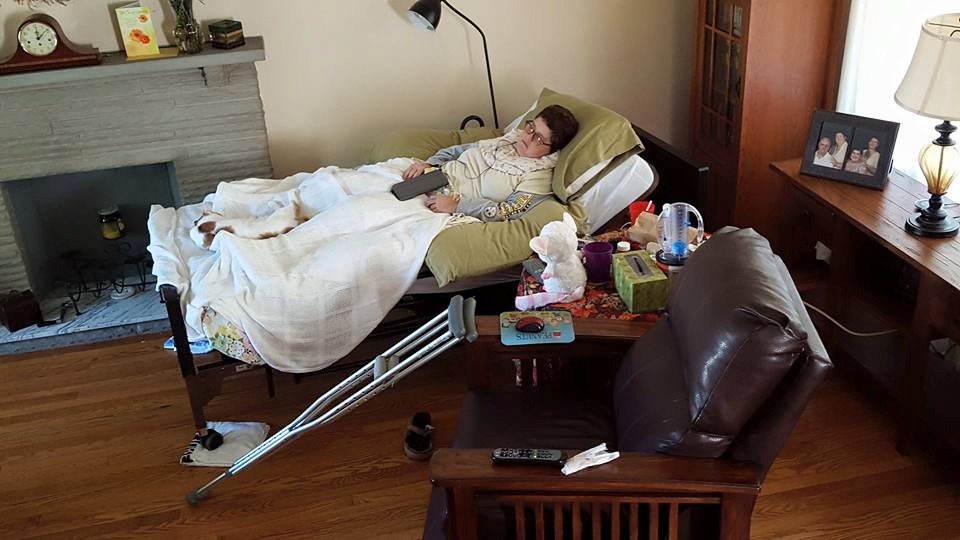 Lisa's story begins at age 9 in 1977 when she was diagnosed with Juvenile Rheumatoid Arthritis. Lisa had a swollen wrist and was hospitalized for 10 days for a biopsy. Her parents took her to their local hospital where she was in a ward with all adults. Her room had 5 beds and she was in a bed in the corner. On several occasions when Lisa was afraid at night, the nurses would take her to the nurses station and make her a nurse's hat out of paper. They would take her with them on their evening rounds and she would hold the flashlight for the nurses while they checked on patients. Imagine this in 2015. The biopsy revealed that Lisa had JRA. Her Doctor prescribed  15 aspirin a day and immobilized her wrist for 10 days which caused her wrist to become fused permanently. He told her parents that she may grow out of it and this was the best he could do for her. Lisa's parents found a Rheumatologist which according to them was not an easy task in 1977.
Lisa was a very active child that spent most of her time outside running around, riding her bike, doing gymnastics and she had trouble accepting the fact that she couldn't do all the things she loved. Dr Chetlin became her Rheumatologist and to say that they had a love hate relationship was putting it mildly. They battled about everything. Over the years they tried every medication that was available for Arthritis, some worked and some didn't. Steroids (prednisone) was the miracle drug back then and it kept her moving. Little did we know what this drug would do to her body 30 years later. Back then nobody thought she would be on it for 30+ years.
By the early  80's Lisa started high school and these years were not kind to her. The medications were not doing enough and her knees were being destroyed by the disease. Lisa's knees were so swollen that she had to wear sweat pants to school every day, because her legs would not fit into any other clothes. Lisa had arthroscopic knee surgery in her sophomore year and that seemed to help her knee's for a short time. Then Lisa's began to experience hip pain and it was discovered that the hip joint was completely destroyed and she could barely walk. Lisa had her battles with bullying in school. When you are a child that is "sickly" and different from the norm, kids will pick on you! She had a few friends although it was not an easy time. She fought with her doctor because she wanted a hip replacement, but they did not want to do it because she was so young and hip replacements only lasted on average 10 years. She finally convinced the doctor to give her the hip replacement. Lisa thought this would finally heal her and give her the freedom she so desperately needed. Senior year when most girls are planning on going to the prom, Lisa was planning on having her first hip replacement surgery so that she could walk. She was tutored at home by one of her teachers and was able to walk in her commencement with her class and graduate.
After graduation instead of planning to go to college Lisa had both of her knees replaced . Lisa's goal from day one was to keep moving. She would tell her doctors, "please just keep me walking". Lisa had her other hip replaced 2 years later.
The 90's were much kinder to her joints and once she had her replacements she felt like a new women. 
Lisa only had 1 surgery in the 90's and it was a revision of the original right hip replacement because it was failing. Replacements back then had a life span of around 10 years, hers lasted only 8 years.
The new millennium has had many ups and downs, but mostly downs. Lisa ushered in 2000 with a few non orthopedic health issues, a ruptured appendix and ovarian cysts. She also started on some new medications. Methotrexate was a drug used for Cancer, but in smaller doses helped with the inflammation. Lisa also started taking Enbrel. This was a biological medication with side effects. She had to give herself injections and it worked wonderful until she got an infection. Enbrel lowered her immune system and it was easier to contract infections.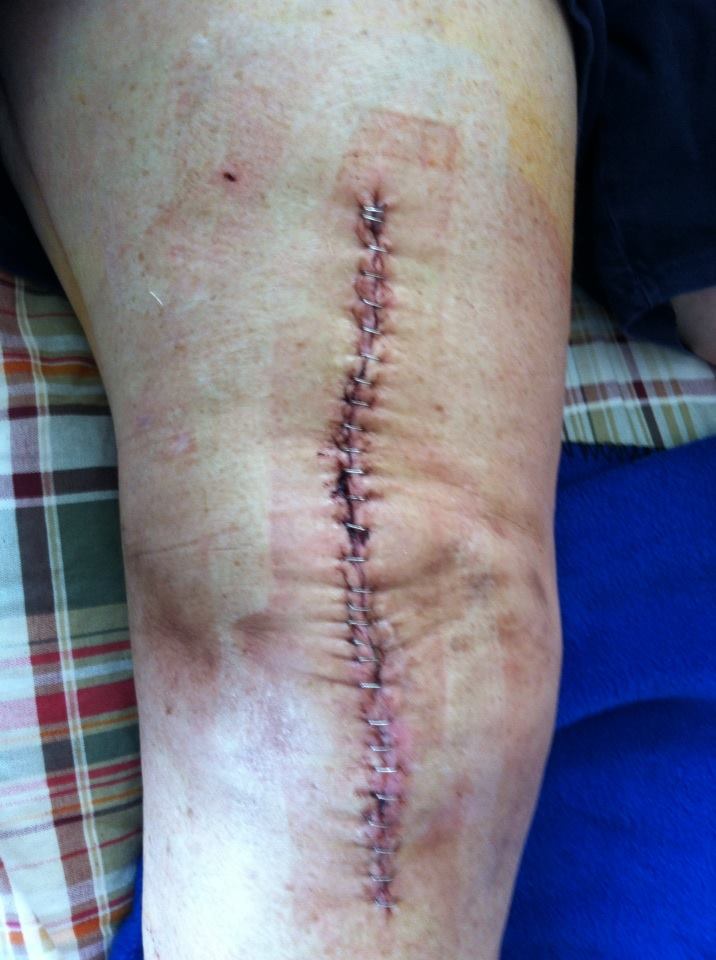 2002 saw the revision of her left hip. Lisa also had both  knee replacements revised. Then in 2005 her right hip replacement became infected. The replacement had to be removed. Lisa sat with no hip for 6 months until the infection cleared. This included giving herself IV doses of Antibiotics everyday for 6 months and going through hip aspirations to make sure all the infection was gone. This also meant she had to stop the Enbrel. She had severe flare ups at this time. Lisa did go back on Enbrel and she went back to work.
In January 2007 while crossing Grant Street in Downtown Pittsburgh to catch her bus after work, she took three steps and heard her bone in her leg snap and she fell to the ground in the middle of the street during rush hour traffic. This was the beginning of a long list of surgeries, infections, wound vacs, bad news, and doctors with no faith in repairing this leg, just wanting to remove the leg at the hip. At this time she ended up on disability. Her doctors had urged her for years to go on disability and she fought it tooth and nail. Unfortunately she had no choice, she could no longer continue to work.
Lisa found Dr Goodman at UPMC Shadyside, who was willing to try and save her leg and in 2010 received a total femur replacement.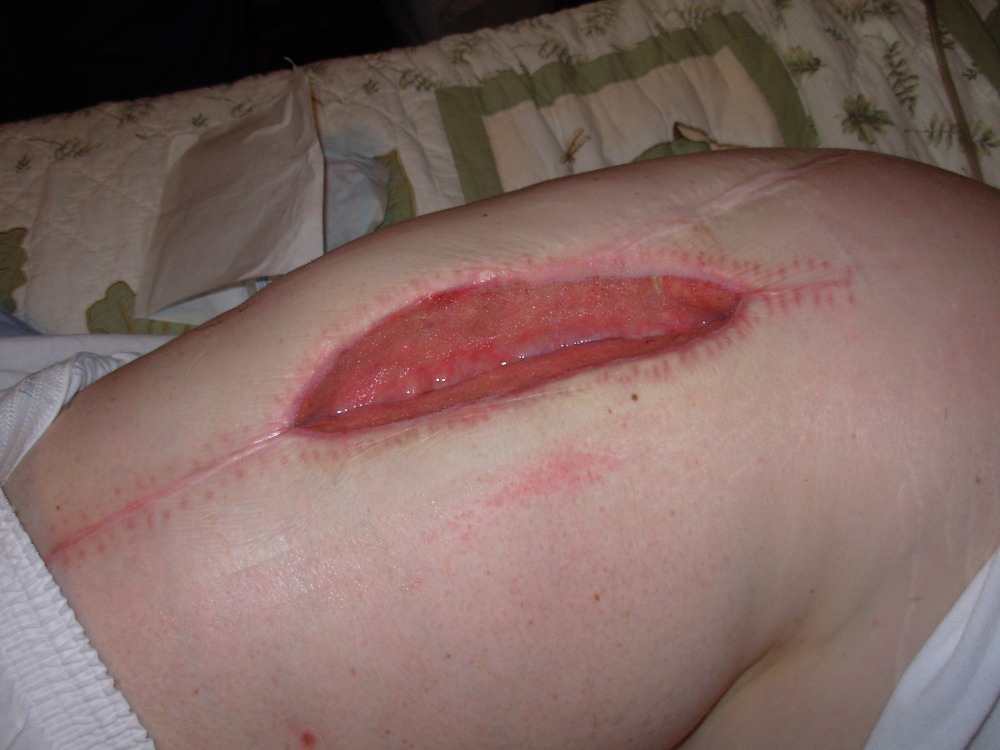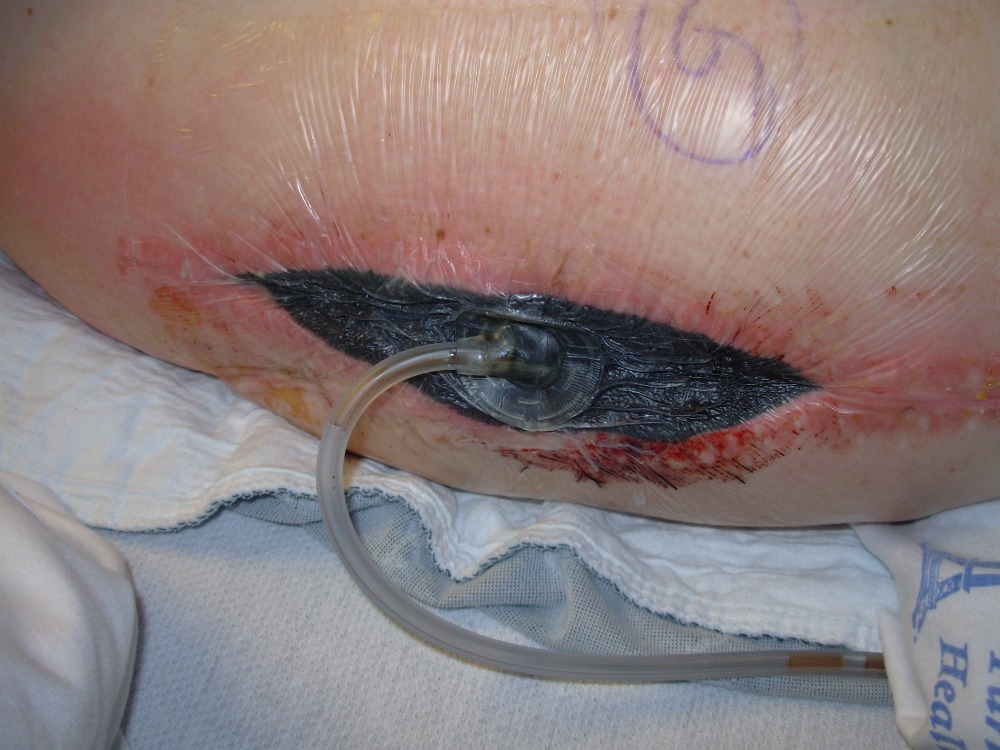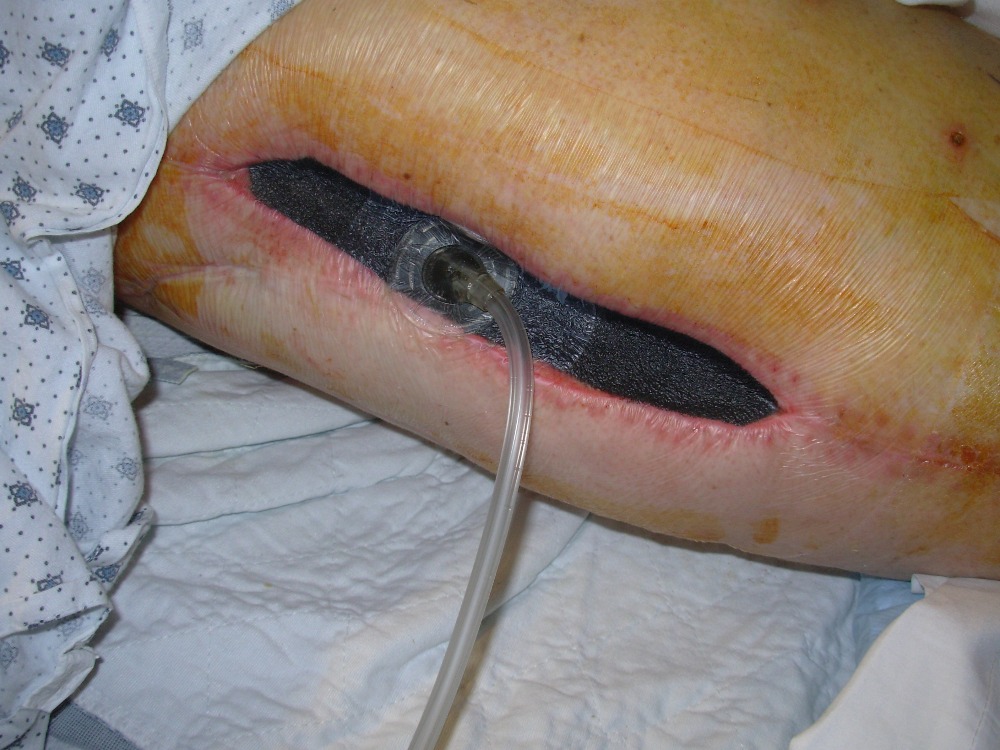 From 2007 until the present Lisa has not gone 1 year without at least 1 surgery or multiple surgeries every year. With the changes in medical insurance and Medicare Lisa has struggled financially. In addition to all these surgeries she has had to invest in shoe lifts because the multiple surgeries on her right leg left it shorter than the other. These are not covered under insurance. Lisa's right leg is 1 1/4inch off in length from her other leg. Each lift is $65 dollars an inch and that is in addition to the cost of the shoe.
There is not enough time or space to tell all of her story but what you need to know about Lisa is this; despite all the illnesses, heartache of events cancelled due to sickness and surgery, Lisa is a cheerful, selfless person who despite her physical limitations will always make an attempt to help others. Lisa is currently a volunteer at a local hospital in the palliative care dept. however she has spent more time being a patient in 2015 and has not been able to do much volunteer work.
There are many items Lisa needs that are not covered under Medicare. The 1st is a stair lift. With no bathroom on the 1st floor Lisa is using crutches to climb 13 stairs many times over the course of a day and with her limited mobility this is dangerous. Stair lifts start at $2,500. A year ago Lisa received a generous donation of a portable scooter that needs to be lifted and loaded into the vehicle. With her limitations this is now a difficult task. While others wish for a new car or a trip to the Caribbean, Lisa wishes for an electric scooter lift and carrier for her car so that she can load the scooter on her own so that she can have some freedom.  These cost $2,000.   We are hoping to raise $5,000-$6,000 to be able to purchase both items for Lisa.
Our dream wish list would be for a 2nd stair lift to the basement and to be able to remodel the bathroom in the basement with a handicap shower stall and toilet because the bathroom in our home on the 2nd floor is not handicap friendly.
Lisa is a person who doesn't like to ask for help, but really needs it. She has fought her whole life against this crippling disease and is really struggling. Please consider helping Lisa so that she can get around her house easier and more safely.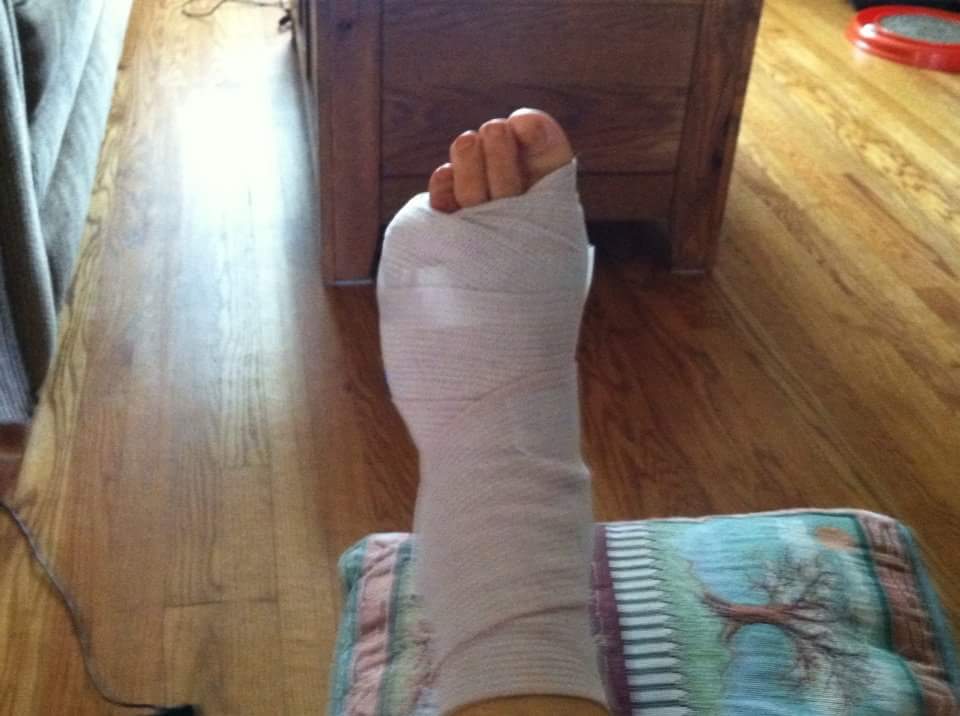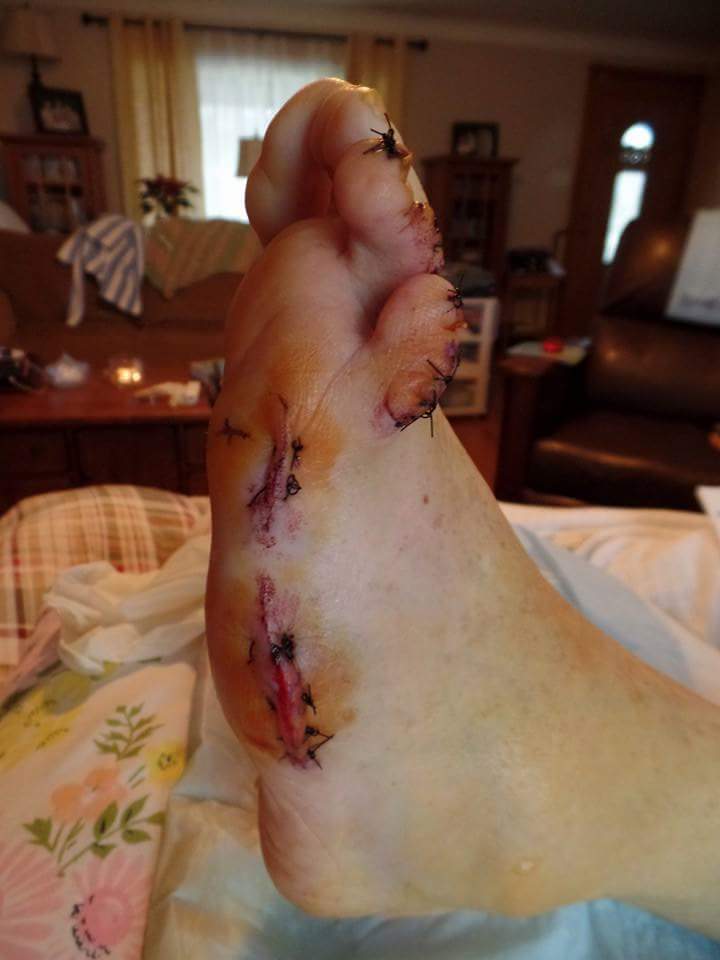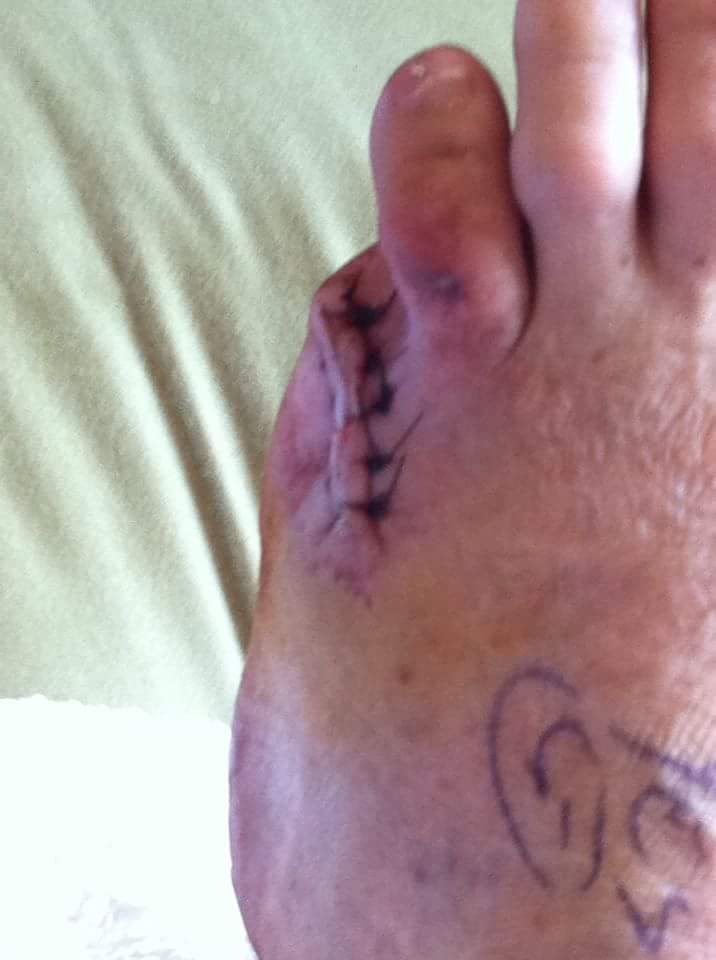 ** Since we wrote Lisa's story there have been more developments. From Oct 2015-Dec 2015 Lisa has had 4 surgeries on her hip and leg. The last surgery was on Dec 9th and the doctor is not optimistic. There is a good possibility that Lisa's leg may be amputated at the hip and this will be a life changing event. Now more than ever Lisa needs help monetarily. In addition to a handicap bathroom she is going to need so many things to make mobility in a 2 story house easier. Please consider donating.
Thank you for reading Lisa's story. Please share it on your Facebook page, Twitter and with anyone you know who has compassion for the sick. God bless you for your kindness.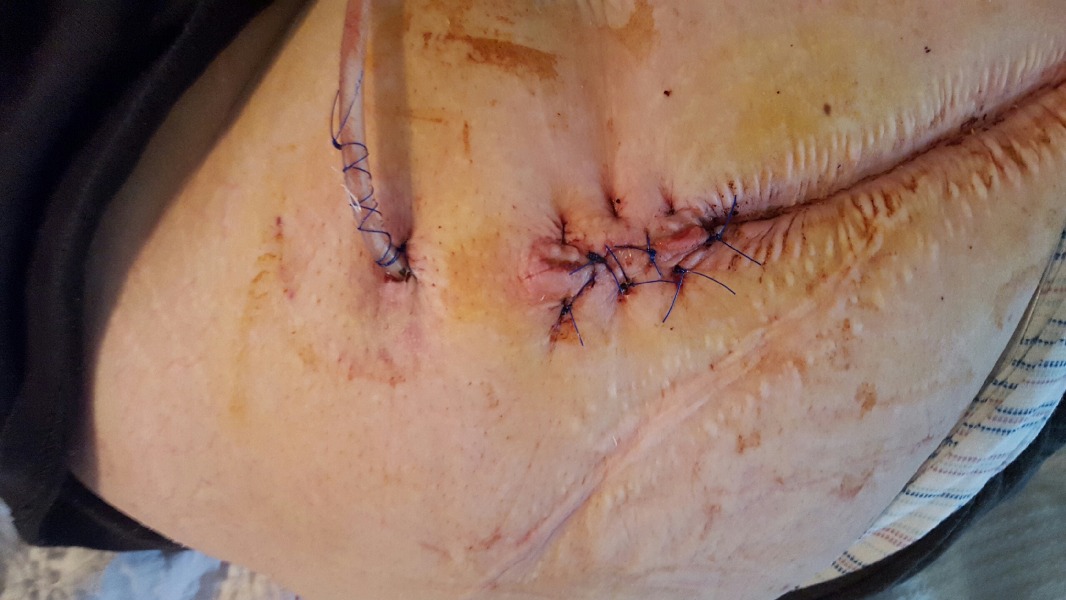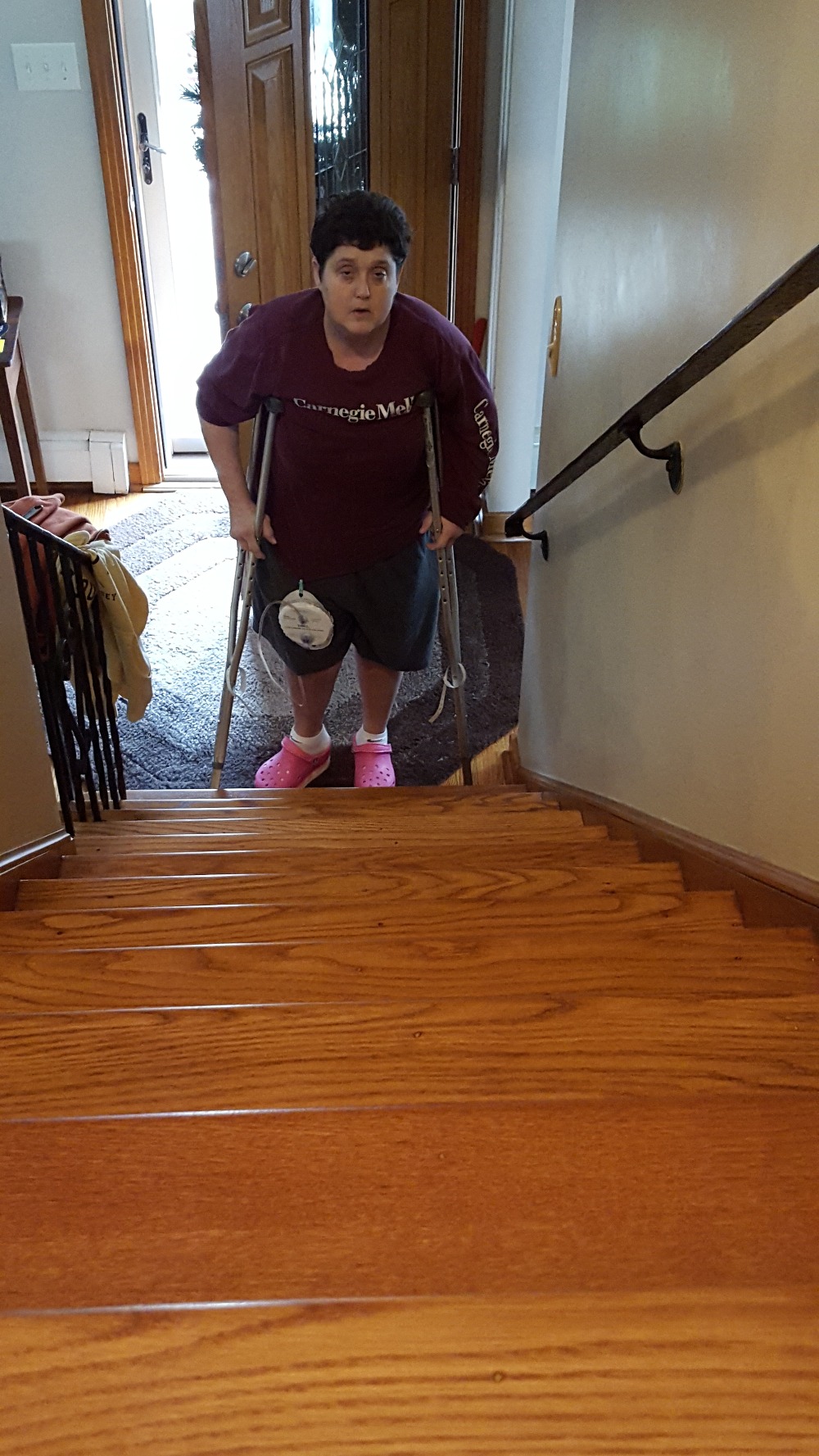 + Read More