UWR World Championship: Venezuela
$1,000
of $5,000 goal
Raised by
28
people in 44 months
Valor histórico
En los últimos años en Venezuela el rugby subacuatico ha crecido cada vez mas lo cual  ha permitido que varios de sus deportistas y clubes salieran al exterior a jugar y a aprender, visitando países Europeos como Alemania, España y principalmente Colombia (potencia ascendente en el deporte). Sin embargo al día de hoy en Venezuela no se ha consolidado el deporte en parte gracias a que no se ha participado en una competencia de alto nivel internacional como un mundial. Estos tradicionalmente se celebraban en Europa a donde viajar era complicado y costoso, e igualmente no se contaba con una Selección Nacional de Venezuela bien constituida y preparada para dicho evento. Hoy en día Venezuela tiene las condiciones dadas para participar en un mundial por primera vez y lograr un desempeño acorde al nivel deportivo en el país. Venezuela  posee una selección cuya base lleva 2 años preparándose, al igual que una gran ilusión por parte de sus jugadores de  participar en este evento y dejar el nombre del país en alto. Igualmente este evento se celebrara en la ciudad de Cali, Colombia, nuestro país hermano  y cuya cercanía nos presenta una oportunidad única de de asistir y continuar trabajando para que el rugby subacuático crezca
Historic value
In recent years, Venezuela has improved in the practice of underwater rugby, which has allowed some of its athletes and clubs to go abroad to compete and to continue learning about it, visiting European countries such as Germany and Spain, but mainly Colombia (as an ascending country in this sport). However, to date, Venezuela has not achieved its goal to position itself as a top contender in this discipline and to attend a world cup. The main reasons have been the lack of a well-trained national team assembled for such purposes, and the difficulties experienced by national athletes to travel abroad, since most of these events have taken place in Europe. Nowadays, all conditions are set to participate for the first time in an international tournament, overcoming all those difficulties of the past. The team has been assembled through a 2 year preparation process, but also bear a great illusion to participate and have a solid performance. The next World Cup will be held in the nearby city of Cali, Colombia, and the closeness of this city represents a unique opportunity for us to assist and keep working to make underwater rugby grow in our country.
Carencia de fondos
Lamentablemente la situación económica del país ha tenido un impacto profundo en todas las instituciones a nivel nacional tanto públicas como privadas, por lo cual hasta ahora no contamos con los recursos económicos para asistir al mundial. Aun cuando tenemos el aval ministerial para representar a nuestro país, vemos como este sueño se aleja cada vez mas.
Lack of Funds
Unfortunately, currently Venezuela is going through a complicated economic situation, which affects all governmental and private institutions. This has resulted in many difficulties to obtain funds to assist to the World Cup. Even though we have the governmental endorsement to represent our country as a national team, we see how our dream of participating in a World Cup get farther and farther away each day.
Deseos de ir
Aunque tenemos un camino arduo, y fatigoso que recorrer, día tras día cada uno de nuestros atletas se esfuerza al máximo entrenando y preparándose para dar lo mejor de sí e impulsar el desempeño del equipo nacional. Por ello los atletas pertenecientes a la selección se reúnen al menos dos veces al mes para realizar entrenamientos colectivos y concentraciones. Cada uno de nuestros atletas entiende la responsabilidad de representar a Venezuela, al igual que considera que esta es nuestra mejor oportunidad de participar en el torneo más importante de esta disciplina a nivel mundial y demostrar que en nuestro país se juega rugby subacuático a un nivel competitivo. Aunque la meta está lejos y el camino es difícil, no perdemos las esperanzas que el trabajo duro y la perseverancia pagaran sus frutos.
Desires to go
Even though we have a long and hard way ahead of us, every day each of our athletes gives the most of them to improve, and push the team to a better performance. The national team meets at least twice a month to train together in different locations of the country. Each athlete understands the responsibility to represent Venezuela, but also considers that this is the best opportunity to let the world know that in our country we play Underwater Rugby at a very competitive level. Nevertheless, we understand that the road is long and with many obstacles, but we know that with hard work, professional organization and perseverance, we can achieve our goal.
Male Team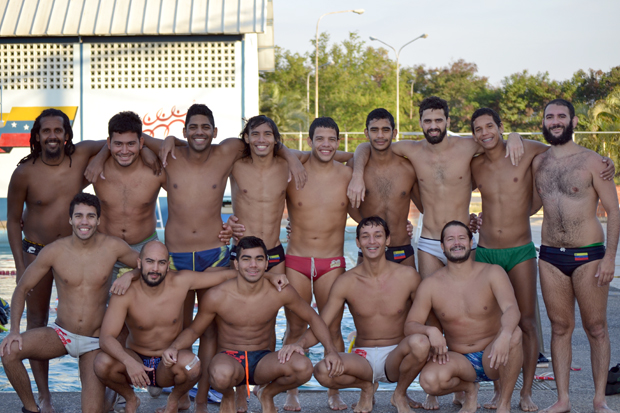 Female Team

website: 
http://rugbysubacuatico.com/venezuela/
+ Read More
Be the first to leave a comment on this campaign.