Cartagena Musical & Cultural Exchange
$2,195
of $4,000 goal
Raised by
49
people in 42 months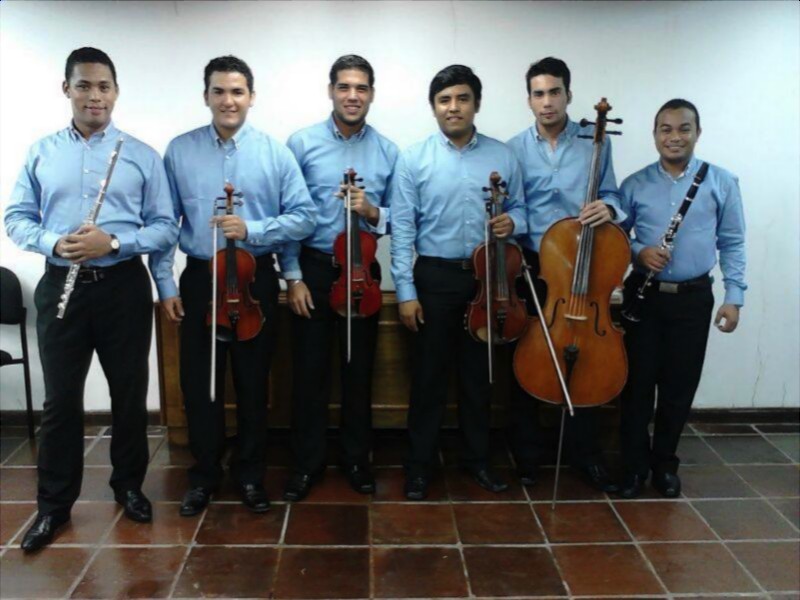 These six young men come from the poorest neighborhoods on the outskirts of Cartagena, Colombia but they hope to leave their country for the first time for this project. Change six Colombian musicians' lives by funding their airfare to the states for a Musical and Cultural Exchange at the University of Richmond. This partnership was made possible by a Richmond based non-profit called Fundación Tocando Puertas para Abrir Futuros (Knocking on Doors to Open Futures Foundation).
---------------------------------
In October 2013, nine students from the University of Richmond Symphony Orchestra traveled to Cartagena, Colombia to participate in an orchestra festival sponsored by the Fundación Tocando Puertas para Abrir Futuros (Knocking on Doors to Open Futures Foundation), whose aim is to unite people through music and provide opportunities to underprivileged students in Cartagena to help them achieve their dreams. In Cartagena the students from the University of Richmond taught master classes, donated instruments, performed concerts, and most importantly, forged lifelong friendships with the musicians there through the unifying power of music.
Now, six musicians from the Foundation in Cartagena are seeking an opportunity to reciprocate the musical and cultural exchange by traveling to the United States in March-April 2014. The sextet hopes to share their musical talents around Richmond and other areas in the U.S., as well as build upon the friendships established in Cartagena.
Please consider donating to this life-changing cause!
Any donation toward helping us reach our $5,000 goal will be greatly appreciated. Thank you for your consideration and generosity!
(Visit
www.richmond.edu/cartagena
to read more about the trip to Cartagena.)
THIS IS AN INDEPENDENT, STUDENT-INITIATED FUNDRAISING DRIVE.
En octubre 2013, nueve estudiantes de la Orquesta Sinfónica de la Universidad de Richmond viajaron a Cartagena, Colombia para participar en un festival de orquestas organizado por la Fundación Tocando Puertas para Abrir Futuros, cuya meta es unir a la gente a través de la música y "darle una oportunidad a los estudiantes de recursos limitados a alcanzar sus sueños, realizarse como persona y vivir con dignidad". En Cartagena los estudiantes de la Universidad de Richmond enseñaron clases magistrales, donaron instrumentos, tocaron en conciertos y, lo que es más importante, fundaron amistades eternas con los músicos cartaginenses por el poder unificador de la música.
Ahora, seis músicos de la Fundación en Cartagena buscan una oportunidad de continuar el intercambio musical y cultural por viajar a los Estados Unidos en marzo-abril 2014. El sexteto quiere compartir sus talentos musicales en Richmond, Virginia y en otros lugares en los EEUU, además de consolidar las amistades que establecieron en Cartagena.
¡Por favor considere contribuir con esta causa maravillosa y transformativa!
Agradecemos cualquiera donación que nos ayude a alcanzar nuestra meta de $10.000.000. ¡Gracias por su consideración y generosidad!
(Visite
www.richmond.edu/cartagena
para leer más sobre el viaje a Cartagena.)
ESTA INICIATIVA ES ORGANIZADA INDEPENDIENTEMENTE Y DIRIGIDA POR ESTUDIANTES.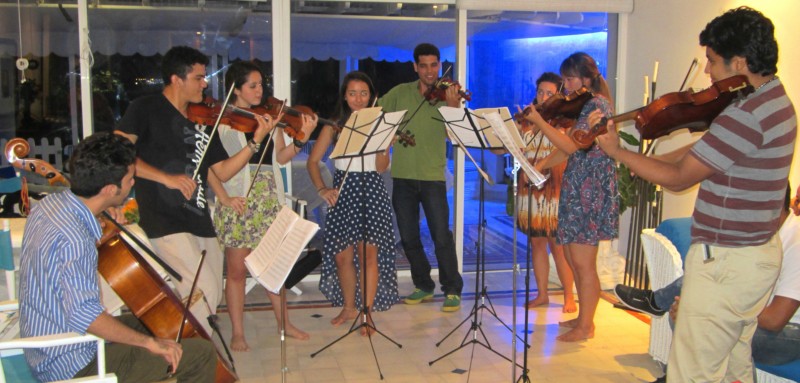 + Read More
Be the first to leave a comment on this campaign.