Help Bonnie fight childhood cancer
$15,175
of $15,000 goal
Raised by
141
people in 44 months
BRAIN CANCER…..these are definitely not words any one wants to hear, especially when the diagnosis relates to your beautiful 6 year old.
This might sound strange but we worship the day that our Princess Bonnie was bumped on the head in a playground mishap. If it wasn't for this normal childhood mishap it may have taken us much longer to learn this cold hard truth. Cancer, our precious darling baby girl has Cancer!
They say that bad things come in threes, well we can confirm that this definitely is the case for us, in fact us it seems to come a lot more frequently than that. I wont bore you with all of our families dramas as many of them have focused on material things - which now seem so insignificant. It is the events that center around our 4 gorgeous children that really matter. Of course I know I am not alone when I say that my babies are my world, my everything, the reason I get out of bed every day.
After suffering a premature birth in 2011 with my 3rd child and then another in 2014 with my youngest which resulted in me having to relocate to King Edward Hospital in Perth for nearly 3 months, it came as a lightening bolt to be told only 3 months later that our eldest daughter had Medullablastoma, a fast growing, highly malignant and aggressive form of brain cancer.
In 2014, after the traumas of the 2 premature births, my fiancé and I had made the decision to buy our dream home in the country, Cuballing, a small town just outside of Narrogin where I grew up.
After a number of hiccups with the settlement (the previous owner damaged the property before he vacated), we finally moved in to our dream home in mid July 2014, well the dream home that we new it was going to be. A home with space, with natural county charm, with room for our children to revel in the delights of country living. Little did we know that we would be closing the doors and moving back to Perth in less than 2 weeks. Literally 2 weeks, we only had time to unpack half of our stuff when we received that news no one, no parent, no child, should ever have to hear. CANCER!!
On July 29 2014, my family of 6, including myself, my fiancé (a fly in fly out worker), our Princess Bonnie (6), our cool dude Tommy (5), our cheeky monkey Ashtyn Molly (3) and our new bundle of scrumptiousness Hayley-Jane (6 months) upended our lives and moved in to Ronald McDonald House in Subiaco. Ronald McDonald House is a charity that we cannot thank enough and having a place at RMH has been one of our few silver linings in the past 7 months.
From a large 2 acre country home with 4 bedrooms and plenty of living and outdoor space, we found ourselves housed in initially a 1 room 'hotel' style accommodation with 3 beds and a portacot and 3 months later we were blessed to be moved to a long term 'bedsit' measuring 7m x 6m. All the time knowing that our dream home sat vacant only 3 hours away. Our dream home that continues to sit vacant and will continue to do so for the foreseeable future – which at this stage looks like another 15 months at least. Our dream home that is already starting to show signs of lack of care and maintenance because these are the activities that my fiancé and I are unable to factor into our already overstretched schedule and budget
And the whirlwind began………Chemo and radiation, I think most of us have heard of these, but I was not prepared for the million other medical terms that I would have to learn and medical procedures that I would have to perform over the next months. I was certainly not prepared for all of the side effects of my daughters treatments which were so much worse than loosing her hair. I certainly didn't realize that radiation involved literally screwing my daughters head down to a table using a claustrophobic mask, or constant needles and tests. Then there is the physio, occupational therapy, speech therapy, music therapy, social workers, psychologists etc etc etc. I am now an expert in nasal gastric feeding, the names and doses of dozens of medications, their side effects and the big one……how to juggle our lives within the monstrous beast that us the health care system that has so many policies, procedures and protocols that you need a degree to understand it.
This is the brutal reality…….picture having to hold down your 6 year old Princess. Over and over and over again as her little body is tortured and poisoned. Trying to comfort her afterwards but feeling the excruciating guilt of knowing you had helped inflict this pain. Imagine having to keep your normally active and adventurous 6 years old confined to a hospital bed for months at a time, being denied her childhood and knowing that she may never be that same active, adventurous little girl ever again. But alone in the dark when Bonnie has finally managed a few minutes of sleep, my heart breaks in to a million pieces and the tears start to flow, my throat clenching so tight that I can barely breathe as I struggle not to wake her up again for just one more hug. Imagine having your baby ask you if she is dying and knowing you have to tell her the truth, even though it is the most unpalatable thing to ever have to say out loud, let alone think.
And my other babies - there is so much I could say…..how they have all had their childhoods changed forever through no fault of their own….how their worlds revolve around hospitals, illness, restrictions and being told NO!
We have to start looking towards the future and the realities that this is going to bring.
Our Princess Bonnie is not the same little girl and will never be again. She has many permanent or long lasting effects from the disease and treatment. She suffers from Ataxia, which means she will never have her balance and coordination returned resulting in her reliance on a wheelchair and other mobility aids. She has lost most of her hearing, her eyesight is deteriorating and her voice has been impacted. And these are just the side effects that we are facing now as there are many others possible
Unfortunately, our dream home, in many ways may turn out to be a nightmare. We desperately need fencing and balustrading installed as our house is built up off the ground which poses a significant risk to Bonnie. We need ramps installed to enable her to get in and out of the house. We also need to consider her ongoing therapy needs which will be required for the rest of her life. All of this is made more difficult and more expensive because of our decision to move to the country. We would desperately love to install a pool as swimming is acknowledged as one of the best forms of therapy. We want to make our home a safe place for Bonnie and of course her brother and sisters. We also desperately want to make sure she has good childhood memories.
Bonnie is an amazing, gorgeous, scrumdiddlyumptious, young lady. She inspires me and those around her, she has an enquiring mind and has to know what is going on around her (and too her). She is funny, caring and incredibly brave. Despite what she has been enduring on a minute by minute basis she is always thinking of those around her and asking if we are ok.
We will do anything to make our Princess Bonnies life a little easier and that has come down to asking you, the wonderful community, to contribute to our little girls dreams and future in a quest to make the remainder of her childhood as normal and as bright as possible.
So, why I am telling you all of this?
Asking for help is not something that comes easy to me but I am fast running out of options. As hard as it is, the money still has to come in, the bills still have to be paid and our day to day expenses need to be covered. This leaves little for the new expenses we know are ahead of us.
We are hoping to raise $25 000 which would go towards general expenses resulting from Bonnies cancer treatment, installation of fencing, balustrading and ramps as well as installation of a pool, decking and pool fencing, paint and maintence at home. We are also hoping to have enough left over for a cubby house and Bonnies dream - a Bali inspired pergola.'
If you are in a position to donate supplies or money no matter how small, your generosity will be greatly appreciated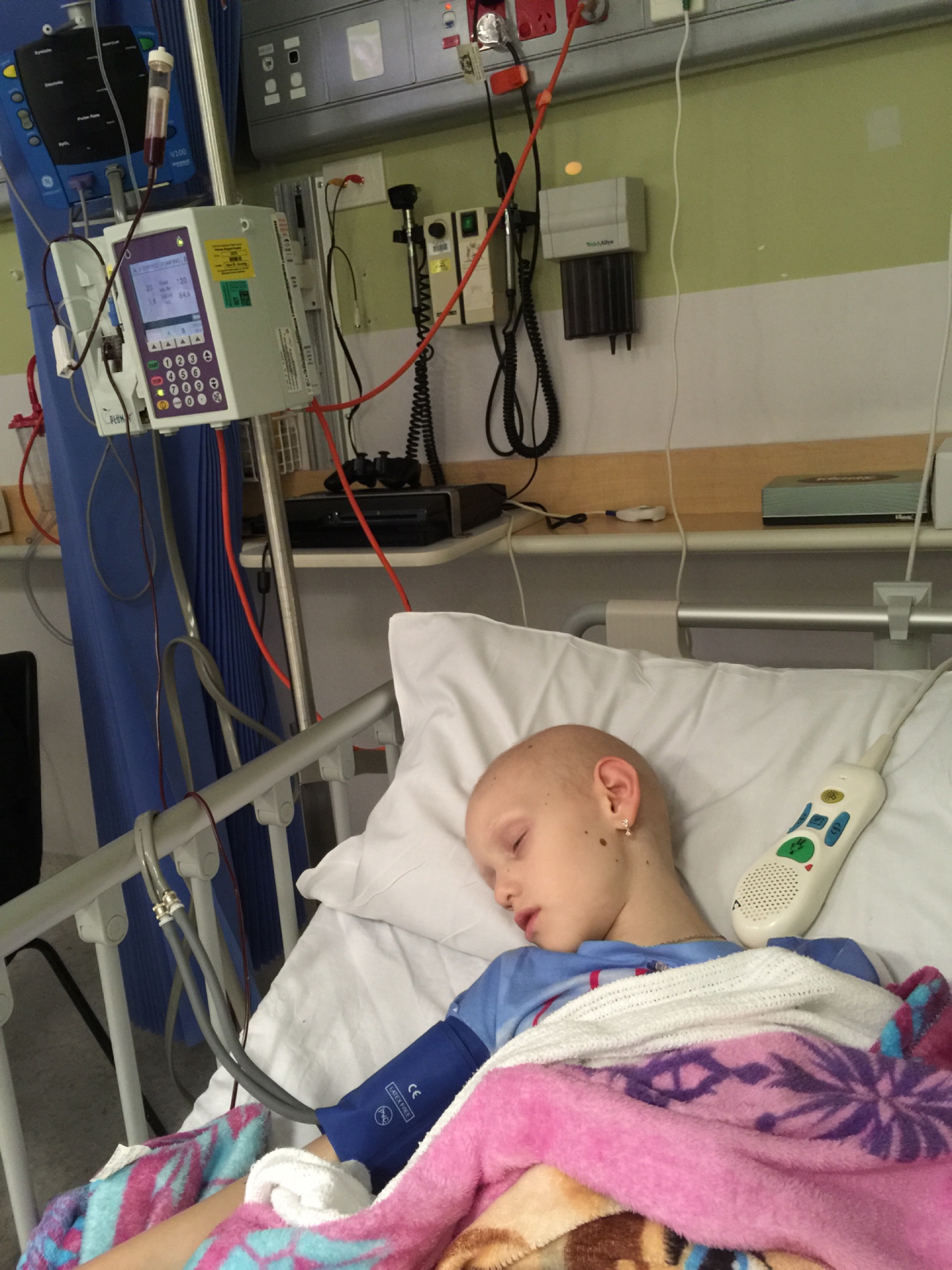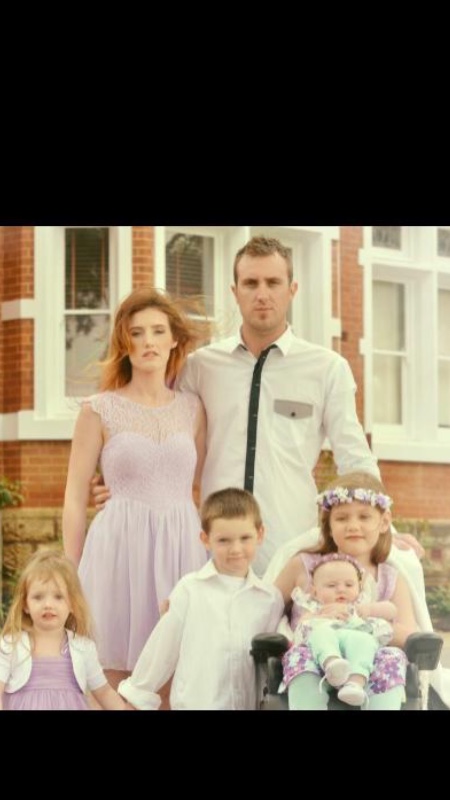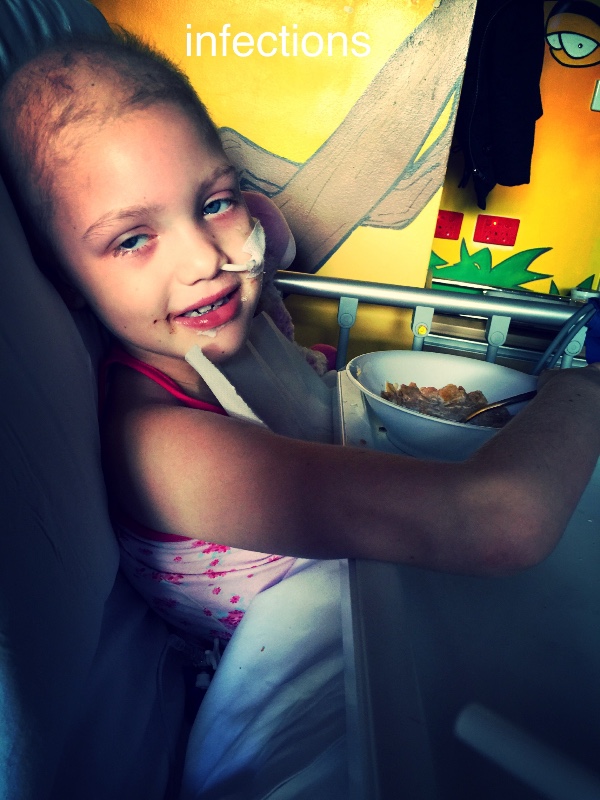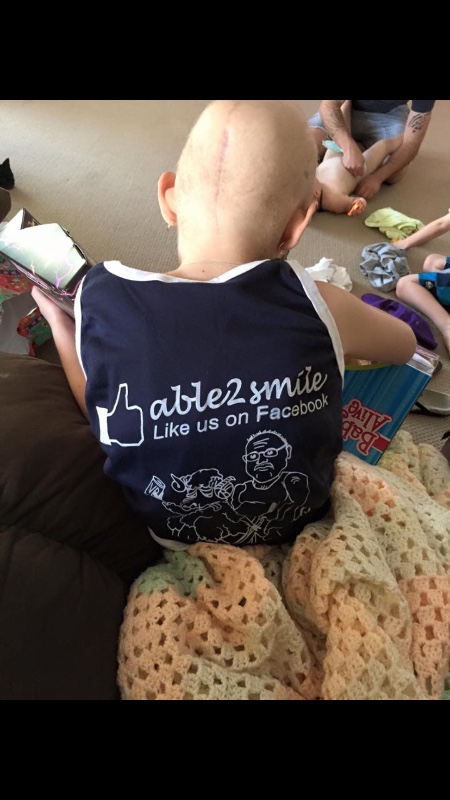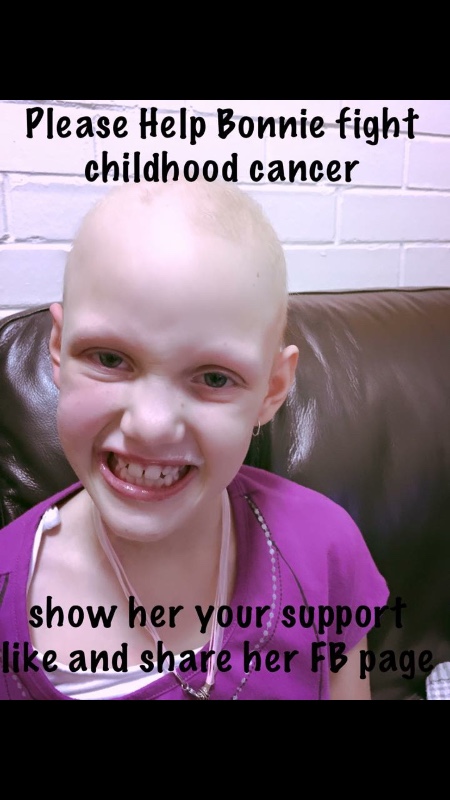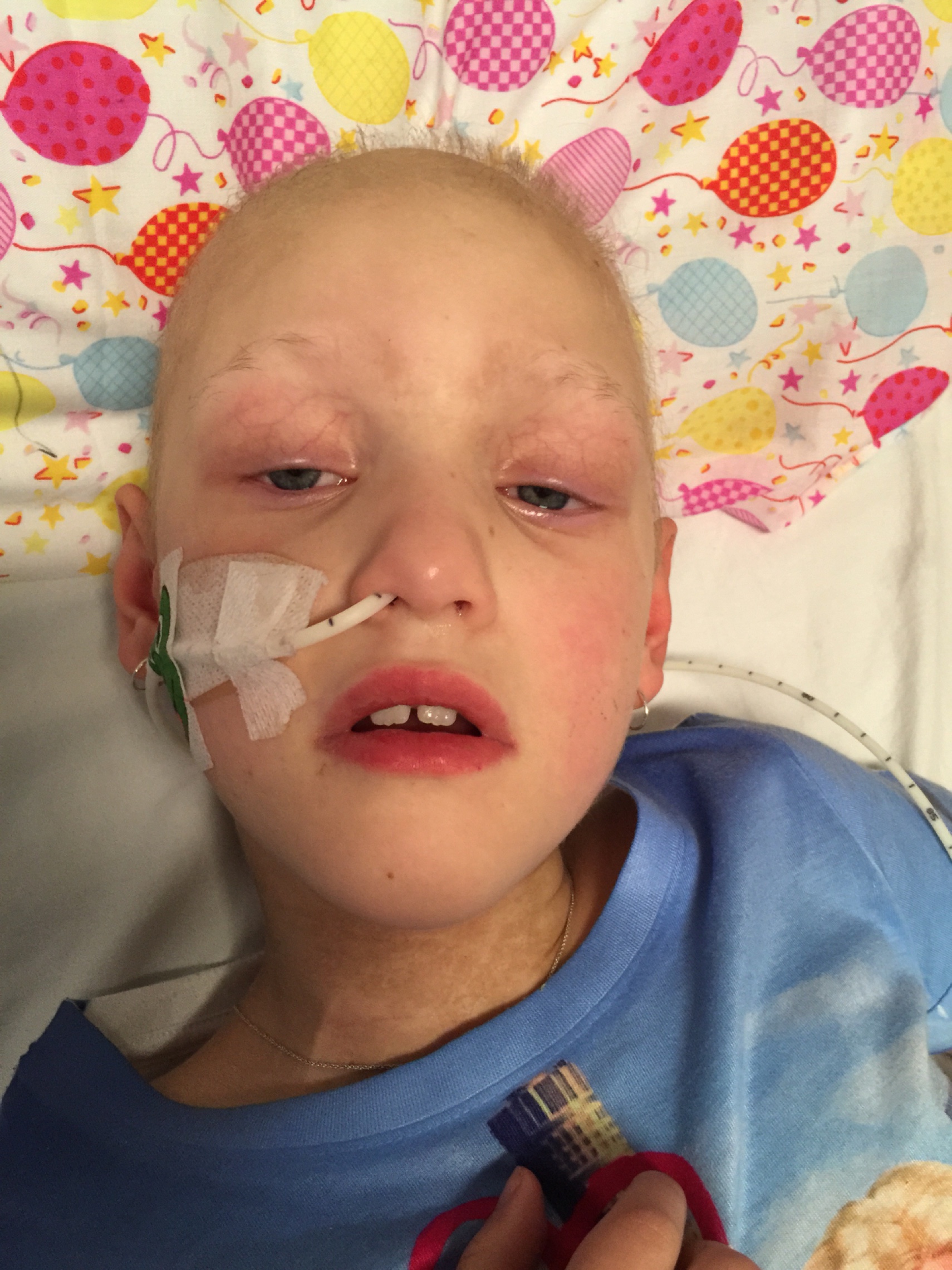 https://m.facebook.com/pages/Help-Bonnie-fight-childhood-Cancer/1552389184979218
+ Read More
Devastating news, so sorry Bonnie and your lovely family and friends
+ Read More
Thinking of you and Bonnie and your whole family Pipa! You are all in my thoughts and prayers and wishing you all the best for successful treatment for Bonnie! Michelle George
+ Read More